Whoa! Harry Styles' solo deal could be worth $80 million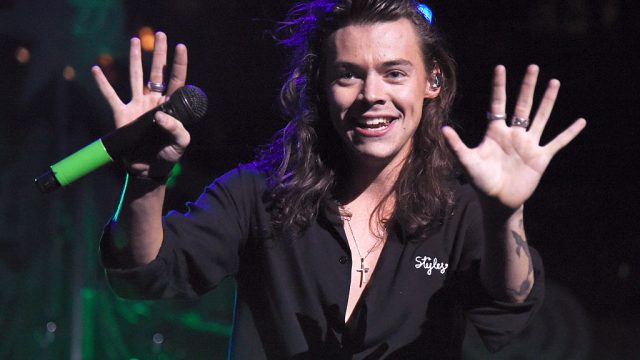 One Direction's Harry Styles is officially going solo — his newly-signed record deal with Columbia Records is solid proof. And if the reported figures are true, it's a BIG deal. According to Digital Spy, Harry's deal is worth a whopping $80 million.
The deal will encompass a huge portion of 22-year-old Styles' career: his first three solo albums. Meaning that Styles and Columbia will be a pair for quite some time. Unfortunately for diehard One Direction fans, this news means that the band's hiatus is beginning to look even more permanent than before.
The deal does seem to be for a rather large sum of money — but it makes total sense. Apple is rumored to have offered Styles $25 million for one album. If that's truly the case, it would prompt Columbia to create a more attractive offer — meaning more than $25 million per album. So, it seems that the total sum of the deal must be over $75 million and the added incentive likely swayed Styles.
While he'll probably soon be working on the first of his three albums with Columbia, Harry Styles is currently taking part in a different type of creative project: film. The young pop sensation is currently filming Dunkirk. The World War II drama will be the latest project from The Dark Night and Interstellar's Christopher Nolan.
Styles may even follow up Dunkirk with another film project — and if the rumors are true, he must be a solid actor to be chosen to portray a living legend. In fact, he may be the star, playing Mick Jagger in a Rolling Stones biopic.
At the moment, there's no other news regarding when we can expect new music from Styles; Dunkirk is looking to release in mid-July next year.