Harry Styles went old school for his "SNL" solo music debut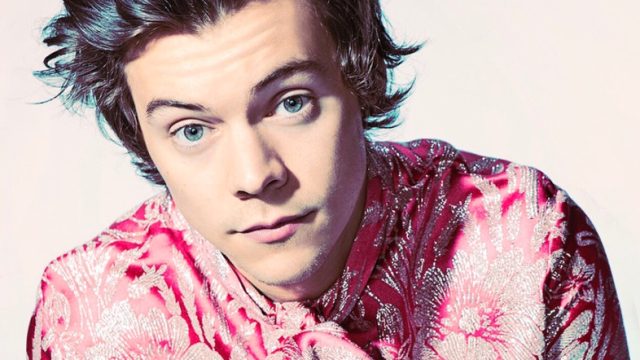 When Harry Styles dropped his first solo song, "Sign Of The Times," it was obvious that he'd dropped boyband pop for thoughtful rock. People fell over themselves to compare the once One Direction member to David Bowie, Prince, and other icons. I didn't buy that, but then I watched his performance on Saturday Night Live.
For his first late night solo show, Styles nailed the vocals for "Sign Of The Times" to the wall. And, he also dropped a totally new song from his debut album, "Ever Since New York."
Let's talk about "Sign of the Times" first. Actually, first, props for not using an all-male backing band, something that really shouldn't still be so common. Styles is dressed in his English best, in a suit I'd happily steal.
The song is a slow burn, a rock ballad that has Styles escalating to the top of his range. Even though the SNL stage is notoriously difficult, he (and his live production team) brought it all together. When the song cranks into its last transition, Styles gave it his all, and the emotion is palpable. https://www.youtube.com/watch?v=feyRL4lrWWk
"Ever Since New York" is the obvious song to debut at SNL, and it showcases Styles's guitar playing. The song has an almost country cast upon it, and the multi-harmony breaks are stunning stuff. Styles is clearing staying within a rock lane for the new release, and he's also breaking free of pop's formulaic melody modes. https://www.youtube.com/watch?v=HKNaz_UagRA
His self-titled album Harry Styles drops on May 12. I'm curious as to what he's yet to release, but everything we've heard so far is golden.