Harry Styles shared a sweet new ballad, and it's bringing tears to our eyes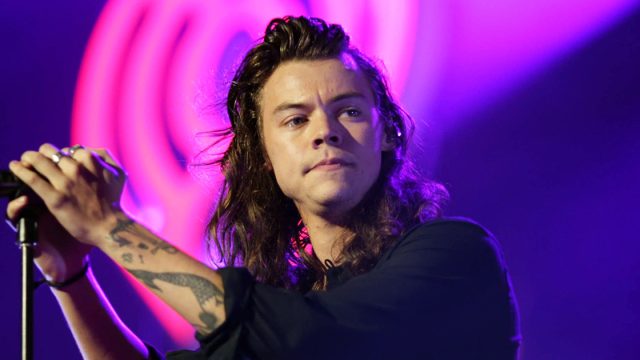 With just a few weeks until his debut solo album is released, Harry Styles has shared a new ballad "Sweet Creature," and it's totally bringing a tear to our eyes.
In case you've been living somewhere without internet access for a few months, Harry Styles has officially gone solo! The former One Direction band member launched his solo career with the anthemic and Bowie-esque single "Sign Of The Times," which he performed, along with another new track "Ever Since New York," for the first time on Saturday Night Live.
Not wanting to waste any time, the British singer then announced his debut, self-titled solo album, which is expected to drop on May 12th. As if that weren't enough, Harold also announced a massive world tour planned for later this year.
https://www.youtube.com/watch?v=z0GKGpObgPY?feature=oembed
Well, with 11 days and left until his eponymous debut album drops, Harry Styles has shared a brand new track from the collection, and it's an emotional ballad.
The track, titled "Sweet Creature," premiered on Apple Music radio station Beats 1, and it shows a more vulnerable side to Mr. Styles.
The lyrics are all about issues of the heart, as Harry sings:
"Sweet creature, sweet creature / Wherever I go, you'll bring me home / Sweet creature, sweet creature / When I run out of rope, you'll bring me home."
Listen to "Sweet Creature" below.
https://www.youtube.com/watch?v=8uD6s-X3590?feature=oembed
Once the track premiered, Harry's fans pretty much lost it on Twitter.
false
Meanwhile, tickets for Harry Styles' tour go on sale this Friday (May 5th). The singer releases his debut album, Harry Styles, on May 12th.