Harry Styles is playing One Direction songs on his solo tour, and it's all because of Beyoncé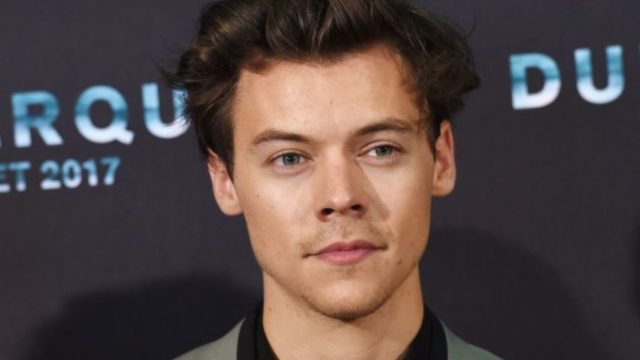 Of course, we can ~never~ get enough of Harry Styles' music. And we just heard the most amazing news. We found out that Harry Styles is playing One Direction songs on his solo tour. And it's all because of Beyoncé. Tbh, are any of us really surprised?! So yup, we can bow down to the Queen once again. And deservedly so.
"Bands become true bands on tour," Hull said. "Fans bought tickets [for this tour] before the album had come out, and the band wants to play to them. The idea is to cut our chops on this tour and get really good. Then next year, he's got an arena tour."
In case you're curious, 10 songs on Styles' tour are his. So he plays some One Direction songs round out his concerts. Um, YAS, please!
Hulls' reasoning?
"When the Strokes first came out, their album was 35 minutes long and they had to do Talking Heads songs to fill out the set," Hull said. "It's quite good to be able to do [Harry's] record and have other songs in the set because he's written so much music with [and outside of] One Direction. We're presenting it in a way that sort of reflects the record and where he's at now, which feels unique to Harry."
OK, so you may be wondering: How does Beyoncé fit into all this?!
"I feel like those [One Direction] songs are brilliantly written songs, and obviously it was a moment where we had a conversation, Hull said. "Beyoncé does Destiny's Child songs, so we were like 'Let's do some of the songs that people will all know and everyone will love.'
No complaints here! And, ICYMI, Styles is not the first singer to go off on his own, yet still sing songs from his former group. Aside from Beyoncé, Paul McCartney is another superstar musician who interjects his sets with some Beatles songs.
So, Harry Styles, keep on keepin' on. Both with your new music we love. And with your old music with One Direction that we also love. Speaking of which, excuse us while we go listen to more of your music right now…