Harry Styles may have used a Lush bath bomb in his album cover, and Lush is responding in the best way ever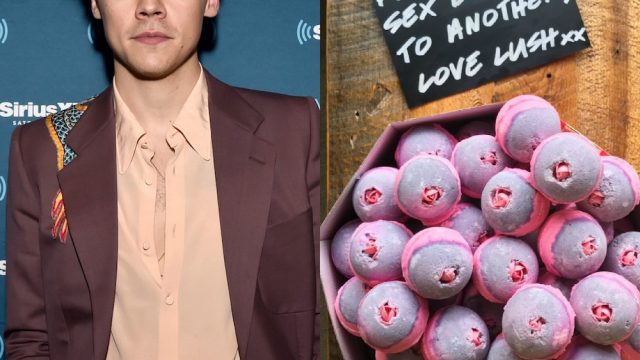 There's a theory circulating that Harry Styles may have used a Lush bath bomb for his album cover, and the folks at the handmade cosmetics brand are fangirling, hard.
The cover of Harry's self-titled debut solo album depicts the heartthrob having a private moment in a very pink bath. According to Refinery 29, Lili Reinhart, aka Betty from Riverdale, recently posted Snapchat pics of her own bath using the sexy pink-and-purple bath bomb and noted the similarities. Thus, a theory was born.
When the cruelty-free company got wind of the rumor, Lush decided to send the "Sign of the Times" singer the mother of all fan mail. Lush packed up 100 of the Sex Bomb bath fizzies, which infused with ylang-ylang, jasmine, and clary sage. They are planning to ship this off to the star, and we really hope he receives that package.
We'll have what he's having.
Lush's product description says that the Sex Bomb "contains all of nature's most potent and seductive ingredients to get (Harry) in the mood for a good…soak." Is it getting hot in here?
The only time that sending a bomb in the mail is acceptable.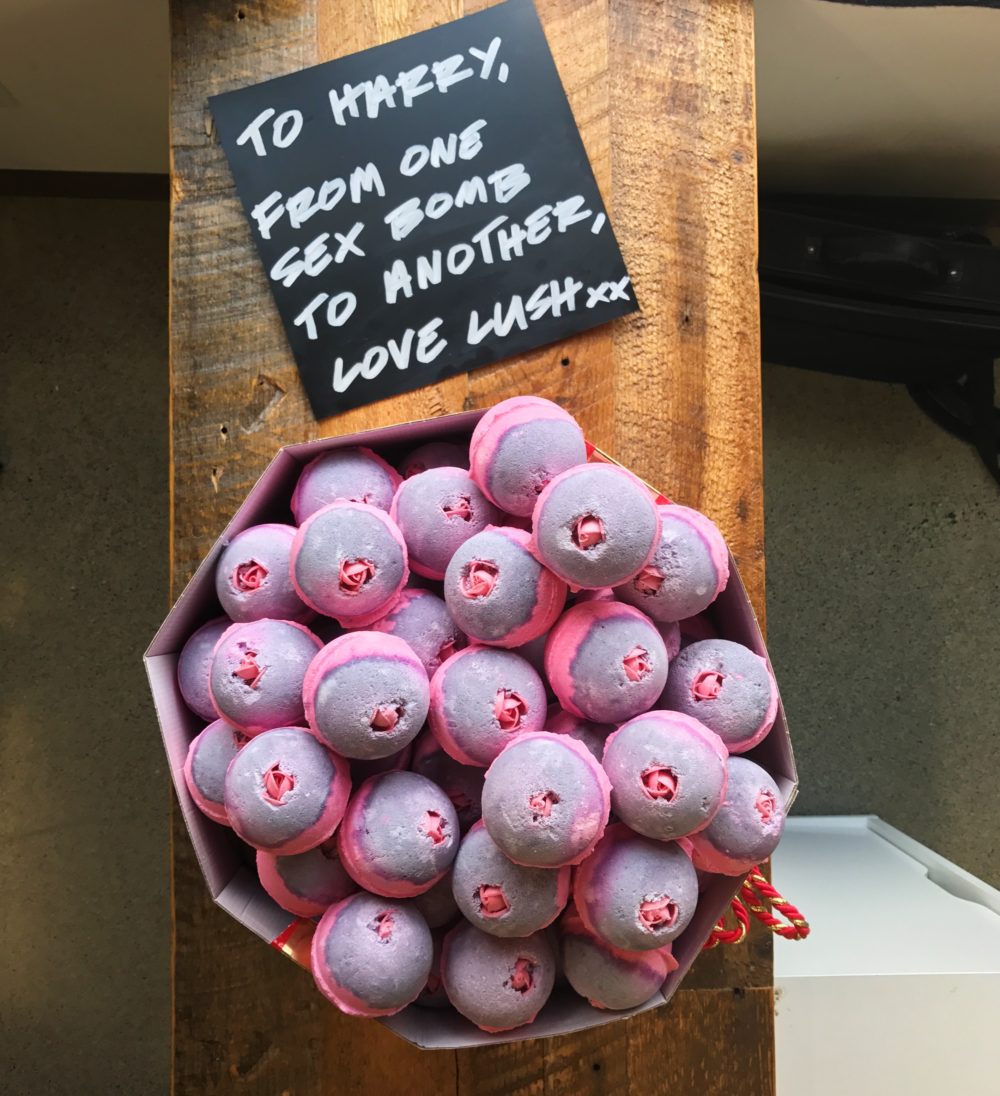 Packed with love, and maybe a little lust, by Lush. We must admit, we're a tad jealous of this shipment.
That's a heck of a care package.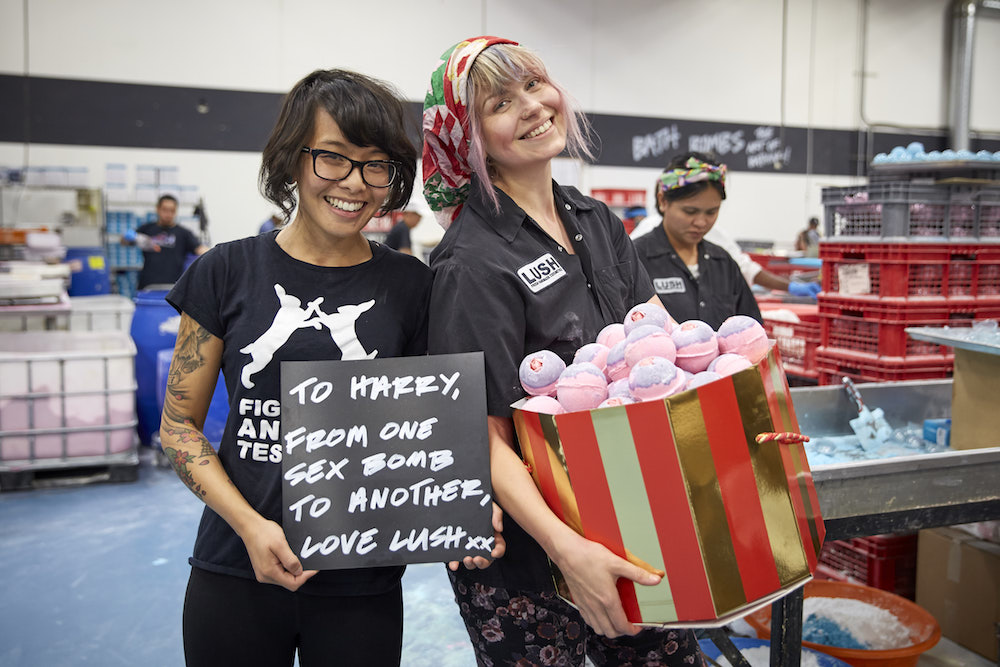 Self-care is very important when you're a massive pop star. (Or a non-famous person.)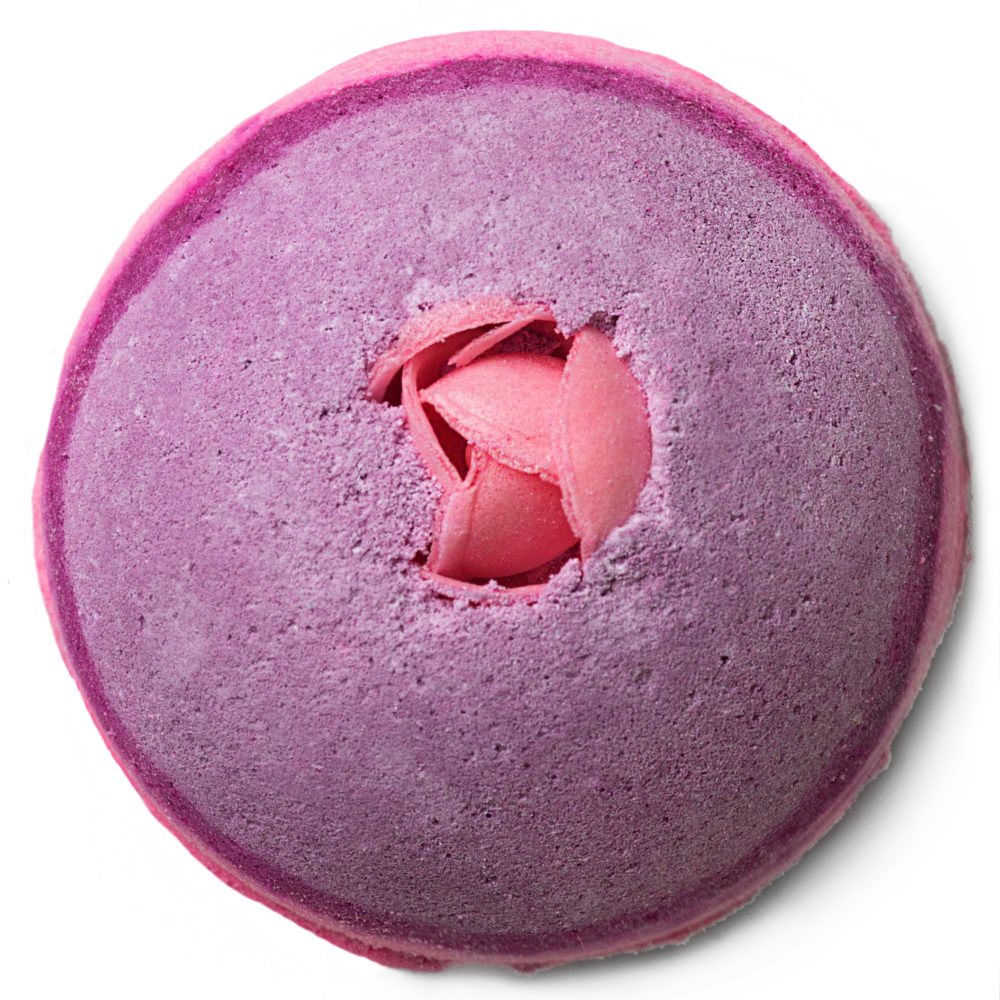 Even if Harry didn't actually use one of Lush's bestsellers in his bath, he'll have enough stock for the next few months!
Channel your inner Harry with the Sex Bomb ($7.95), available at Lush stores or online at lushusa.com.