4 reasons Harry Styles lights up my 2020 beauty vision board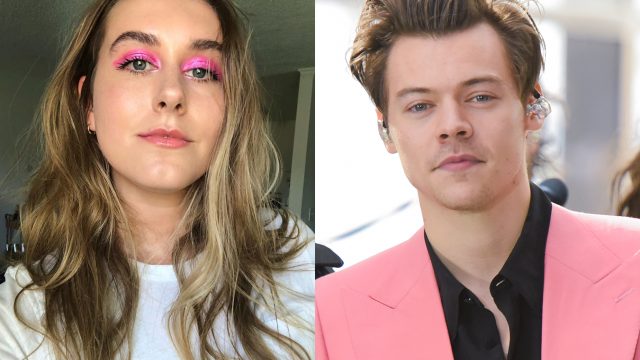 Harry Styles is an undisputed fashion icon—there's no doubt about that. Over the past few years, he's transformed from a doe-eyed boyband member to a dewy-skinned "manband" member (yes, that's a reference to his recent SNL monologue). These days, he constantly blurs the boundary between traditional masculine and feminine forms of dress, and he looks good doing it. While his fashion prowess has been celebrated by fans, critics, and fashion experts alike, the same can't be said about his best beauty moments—and that's a shame because there are so many. I mean, the man debuts a new manicure at almost every public appearance, his lips are always the same shade of rosy pink, his hair frames his face in big, bouncy waves. Why hasn't this been talked about more?
In order to rectify this great imbalance, I decided to embark on a personal journey of exploration through Harry Styles' best beauty moments. Why do I care so much, you ask? The answer is two-fold. First and foremost, I'm a fan. I've been listening to One Direction since 2012, continually bopping along to their five albums throughout most of high school and all of college. I even attended a 1D concert, and it still ranks as one of my fondest memories. Things didn't change when Harry went solo. In fact, my admiration only grew; his specific '70s and '80s-influenced sound speaks to me.
The second reason I care so much is that I'm a beauty writer. I spot, admire, and recreate beauty looks for a living, so when I see a big beauty moment, I just can't let it go unnoticed, especially when it's worn by someone who uses their style as an extension of self-expression and owns their look so unapologetically (if there's one thing I learned from Harry, it's that confidence is key!).
So, humor me if you will, and keep scrolling to see the four things about Harry Styles' approach to beauty that I've incorporated into my personal style, as well as the products I used to recreate them for myself.
1His hair (literally any time, any place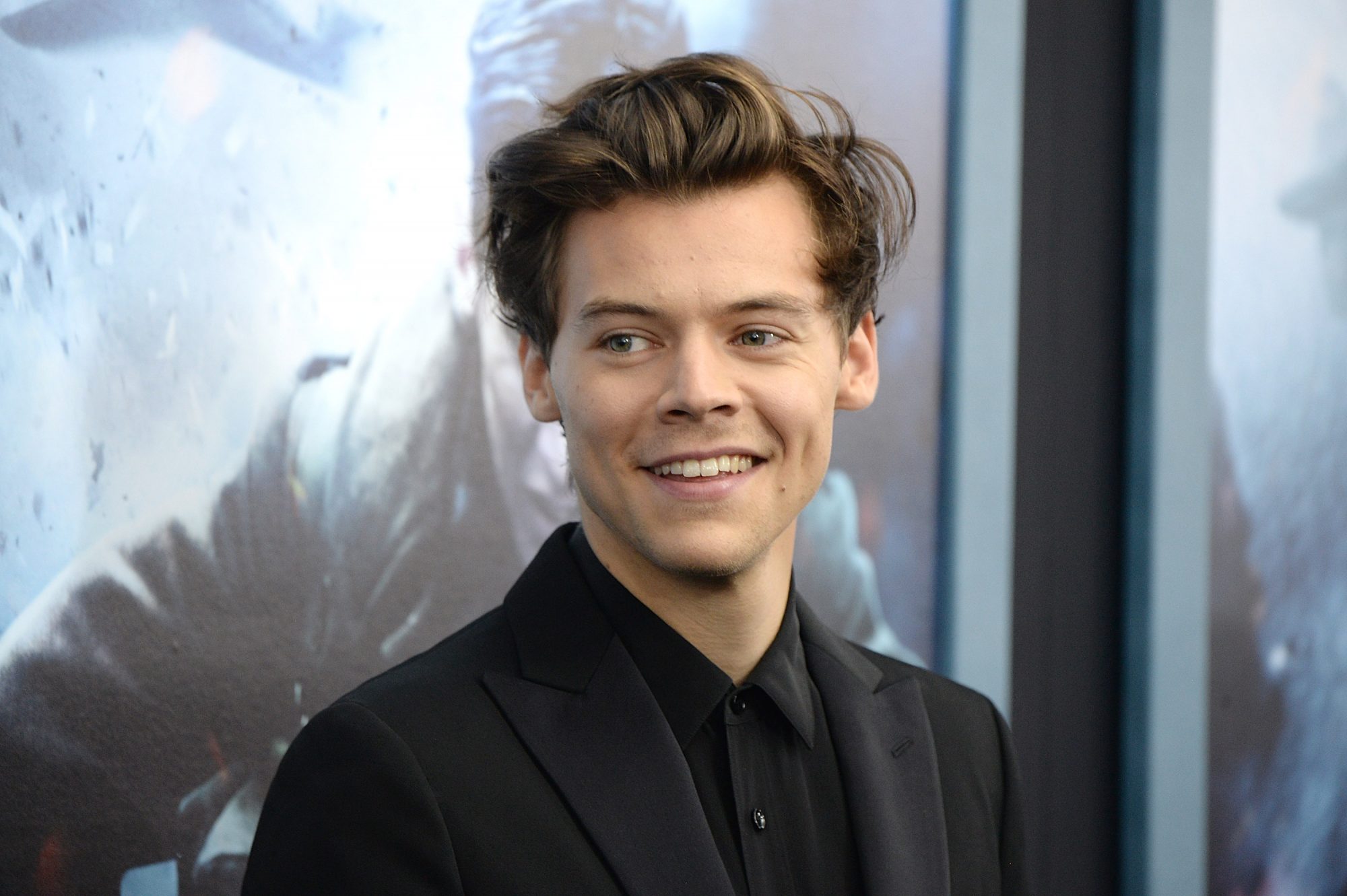 You didn't think I was going to start off with anything other than his hair, did you? After all, it's the feature he's best known for (or at least it was before he chopped it all off to take a role in the 2017 movie, Dunkirk). While I must admit that I first lamented the loss of his long locks, I have since come to love the shorter, fluffier style he sports now. It's always floppy, sheepish, and shiny, and I can now freely admit that it singlehandedly inspired me to make shine sprays a consistent part of my hair routine.
It also inspired me to embrace my wavy texture, which I've suppressed for years through the use of a flat iron. These days, instead of straightening my hair into oblivion, I'm more apt to accentuate its natural bend with the use of a heat tool.
https://www.instagram.com/p/B1H9Y5cBBGz
2Multi-colored manicures
https://www.instagram.com/p/BxJPByoj08P
I love a good manicure, and I admire the way Harry Styles has made them a part of his beauty routine, no matter if they're thought of as a traditionally feminine beauty element. It's not just any old nude manicure he wears, either. He and his nail artist, Jenny Longworth, embrace bold shades like bubblegum pink, pastel blue, bright yellow, and black. They pair statement shades with alternating designs for funky takes on the traditional manicure.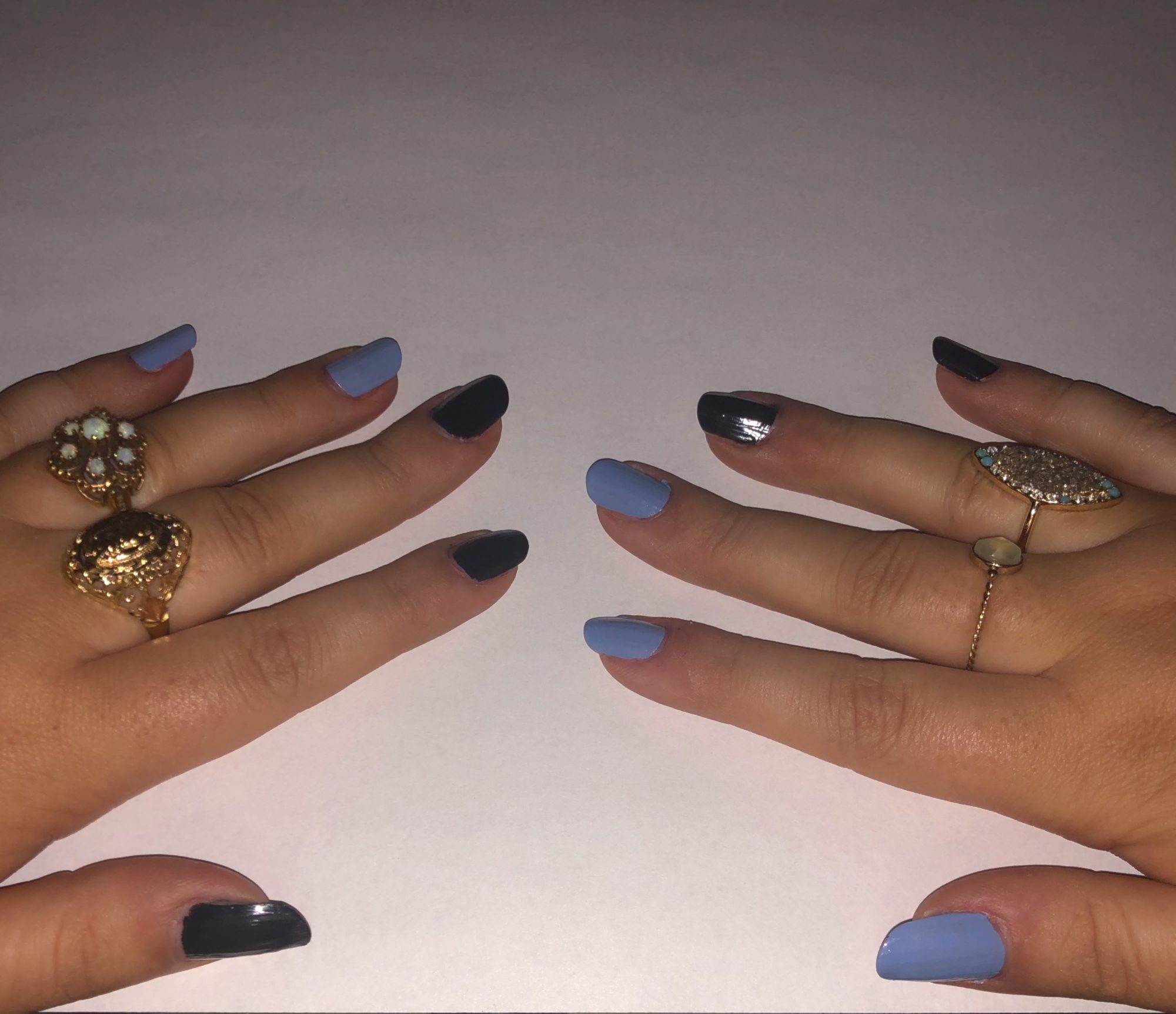 It's definitely inspired me to take a more playful approach to nail painting. Usually, I'm super self-conscious about my short, crooked fingers, but these days, I don't bat an eye at a two-toned, three-toned, or even five-toned manicure. I like playing with shape and proportion and nail art. For this story, I chose to replicate the black and blue manicure he wore to the Met Gala, mostly because it's winter, and I have a thing for black nail polish. I used Sally Hansen Insta-Dri Nail Color in Set Sail for the light blue and Essie Licorice for the inky black.
3Radiant, dewy skin
https://www.instagram.com/p/B3dk13dH10D
Sure, obtaining radiant skin is a pretty universal desire, but Harry Styles took my longing for it to the next level—take one look at his Lights Up music video, and you'll see the glow is REAL. Sure, in that specific scenario, he appears to be slathered in body oil or a highlighter of some sort, but it doesn't change the fact that his skin is smooth and bright (is this a good place to ask Harry to drop his skincare routine?).
While lifestyle, skincare, and genetics are responsible for real radiance, you can boost your own with the help of bronzer, blush, and highlighter. Here, I'm wearing Onomie Boosting Lip + Cheek in Nightingale as a bronzer and Marc Jacobs Beauty Air Blush Soft Glow Duo in Lines & Last Night all over my cheeks and nose for a sunlit effect. Then, I applied Persona Cali Glow Highlighter in Zuma all over my face, concentrating it onto my cheekbones and the bridge of my nose. As a final touch, I applied a healthy amount of hydrating oil onto my hair for a wet look similar to the one Harry has in the music video.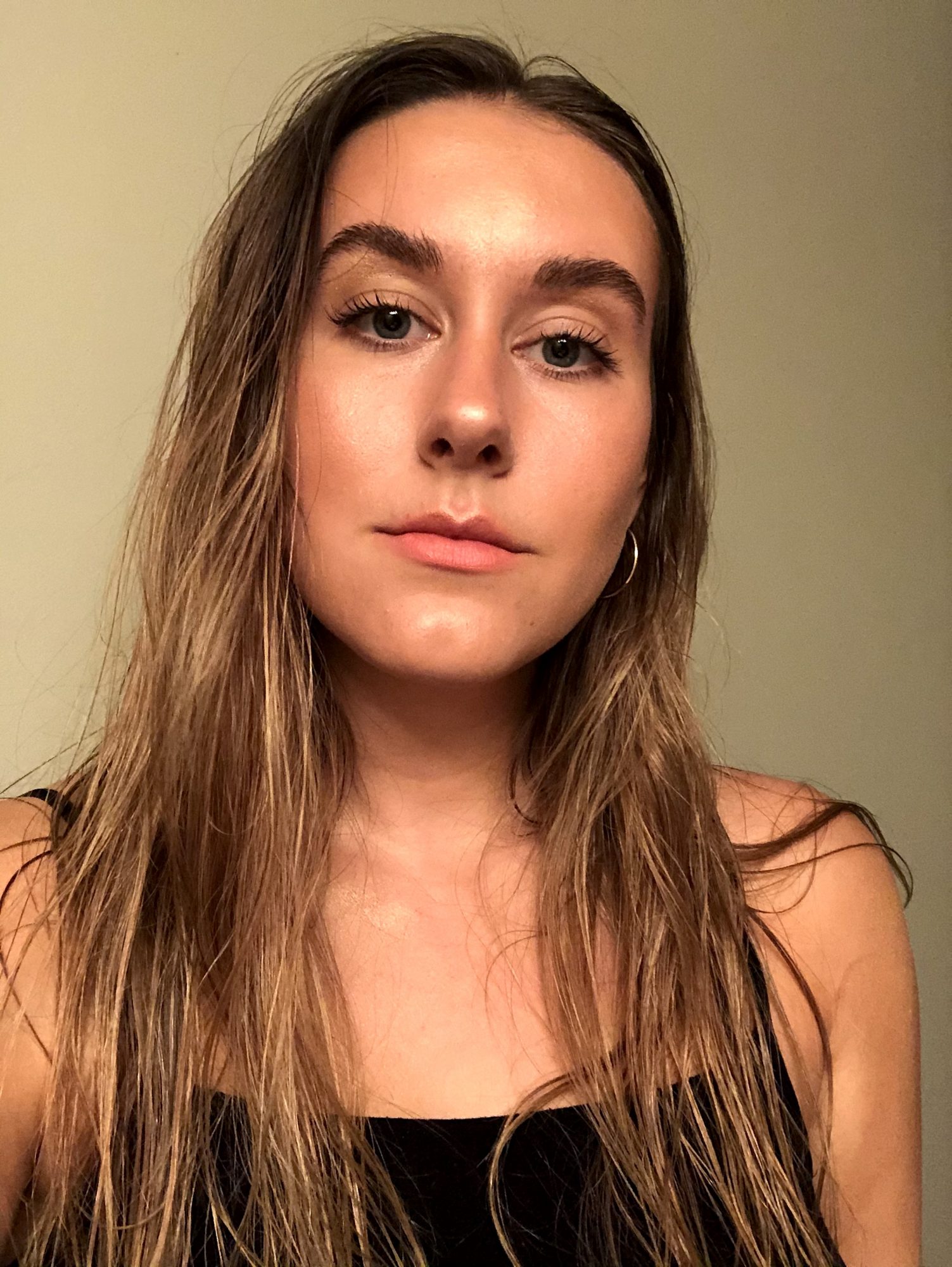 4Perfectly rosy lips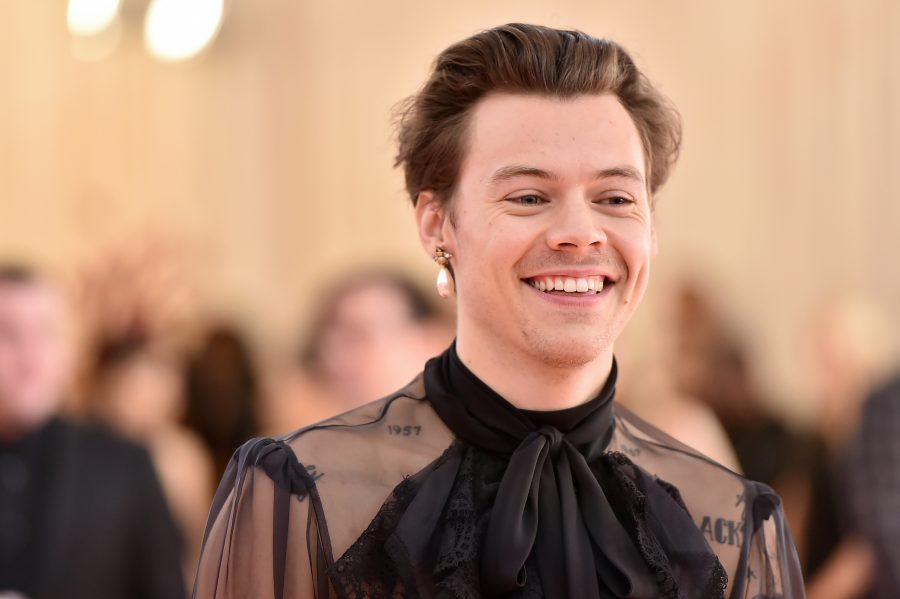 Here's a little secret in case you didn't know—men wear makeup, whether that's on-screen, on the red carpet, or at any given photocall. Many of them use the very same celebrity makeup artists as their female counterparts, and I'm fairly confident that whoever does Harry's makeup uses rosy pink lipstick to accentuate his natural lip color. If I'm wrong, and he naturally has lips the color of a spring tulip, then I'm going to be annoyed, because that's just not fair.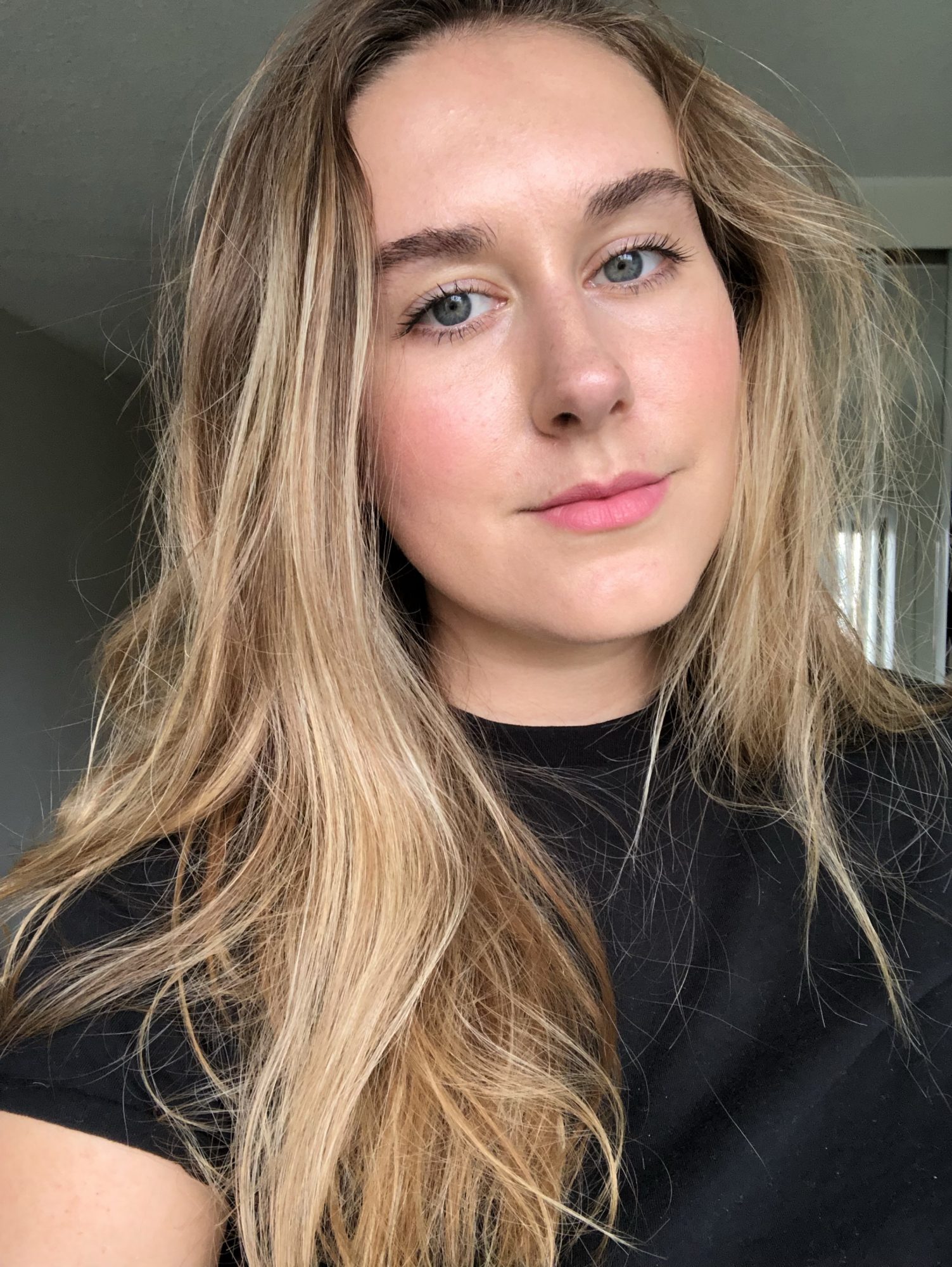 I like to accentuate my natural lip color with rosy pink lipstick—I always dab it on, though, never swipe. If I swipe it on straight from the bullet, it looks too, well, done, so I dab and blot it onto my lips for a soft, blurred effect à la Harry Styles instead. The shades I've been loving lately are Milani Color Statement Lipstick in Pretty Natural, Huda Beauty Power Bullet Matte Lipstick in Prom Night, and Cle de Peau Radiant Liquid Rouge Shine in Delicious Dream.
While these are just a few examples of Harry Styles' best beauty moments, I hope they're enough to prove that he's not just fashionable, he's a full-fledged beauty icon. If anything, I hope this inspires people to be bold and unapologetic in their beauty choices. If you want to paint every nail a different color, do it. If you want to wear bright blue eyeshadow and pastel pink lipstick, do it. Do as Harry Styles does, and be unapologetic.