We're freaking out over what's going on with Harry Styles' Instagram account
It's been nearly a year since One Direction announced that they were going on "hiatus" *sobs*.
Since then, we've been graced with a solo album by Zayn Malik, but the remaining four boys have kept pretty quiet about their antics. We know that Louis is busy being a dad, and there are rumors that the star could be joining Simon Cowell's vast reality TV empire in some capacity. Similarly, Liam Payne is said to be working on music, as is Niall Horan.
So what of the band's lothario and heartbreaker, Harry Styles?
Well, apart from chopping off his luscious locks, we know that Harry is currently filming Dunkirk, an upcoming World War II epic directed by Christopher Nolan (Inception, The Dark Knight Trilogy).
The film will tell the story of the Dunkirk evacuation of 1940 during the Second World War, in which large throngs of British, Irish, and French troops were withdrawn from France after the Nazis began to approach.
While it's unknown what role Harry will play in the film, and whether his character will be big or small, we know that the film, which is expected for release 21st July, 2017, looks pretty epic.
https://www.youtube.com/watch?v=rJePvN_4T_E?feature=oembed
However, it's not Harry Styles' career shift to movie star that has us all excited.
No, over the weekend, Harry uploaded something truly bizarre to his Instagram account and we're freaking out.
Harry uploaded three white squares to the photosharing app and WHAT DOES IT MEAN!?
Okay, so when we first saw these three white squares we were pretty sure that Harry was going to do one of those fancy Instagram tile posts, where nine pictures make up a whole image.
We refreshed our app impatiently, waiting to see what Mr Styles might upload. Was it going to be a lovely new official picture of him without his long hair? Was it going to be the launch of a new art project? Or was Harry Styles finally about to announce his return to music as a solo artist? Could it be a single or album cover?
WELL…it never ended up becoming clear.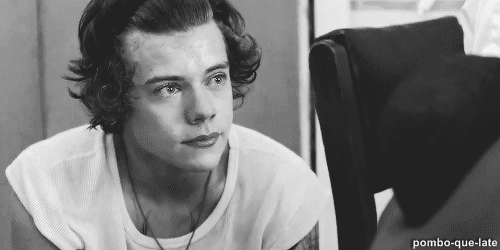 Some fans took to Twitter to suggest that Harry was actually doing #promo for Taylor Swift's song "Blank Space."
https://twitter.com/udfredirect/status/780013303795945472
Harry and Taylor famously dated for a brief period, and it's said that much of her 1989 album alludes to their relationship.
However, we think things are a bit simpler than that
Obviously we're reading into three white squares on Instagram, but we think that the posts could mean a fresh start as a solo artist away from One Direction. We know that Harry has signed a record deal with Columbia Records, so new music from the star is almost dead certain.
So, possibly (potentially, maybe) Harry Styles *could* be preparing the world for his solo music. Whatever is going on, however, we know that we'll be freaking out over in some respect.