Harry Styles was groped on stage by a fan, and that's not okay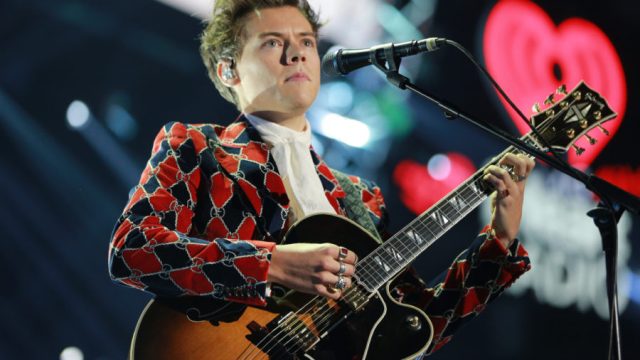 While it's understandably exciting to be in the front row at a concert, and have your favorite musician literally at arm's length, it doesn't mean that touching the artist inappropriately is ever okay. Over the weekend, Harry Styles was groped by a fan during a performance, and it simply never should have happened.
Celebrities are in a unique position — their fans feel like they know them and get passionate about seeing them in person. Styles seems to absolutely adore his fans, but being the victim of unwanted touching is never okay, and the videos of the groping that surfaced on Twitter are upsetting.
In the middle of performing his song "Kiwi," a fan can be seen grabbing at Styles' crotch, which a few fans captured on video.
false
Styles was performing at the We Can Survive concert at the Hollywood Bowl in Los Angeles on Saturday night to benefit breast cancer awareness when the fan seemingly grabbed near his genitals. Styles quickly walked away and continued singing, protectively covering his groin area when he came close to fans in the front row again.
Please let this serve as a clear reminder that touching anyone — male or female — without their consent is assault. Fans should treat their favorite artists with the same respect as they'd treat anyone else, and we hope that Styles is doing okay after the unpleasant incident.