Here's why Harry Styles was barely in the "Dunkirk" trailer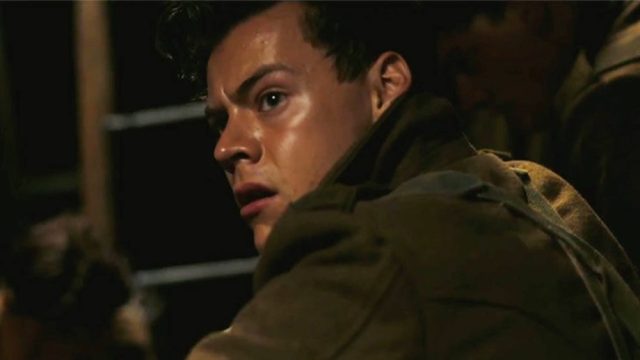 Fans freaked when it was announced that Harry Styles would be making his acting debut in Christopher Nolan's Dunkirk. They freaked a second time when he was hardly in any of the trailers.
"We're not trying to oversell Harry in the movie for the specific reason that it's an ensemble, Nolan explained to Entertainment Weekly. "We don't want people who are huge fans of his being disappointed that he's not in [the movie] enough.
By ensemble, means that the film follows three separate storylines bearing witness to the same event: The evacuation of 400,000 Allied troops from Dunkirk, France during World War II.
Despite not featuring Styles heavily in the trailers, Nolan praised the work the singer did in the film.
https://www.youtube.com/watch?v=F-eMt3SrfFU?feature=oembed
"I think what Harry does is extremely subtle because it's very real," Nolan added to EW. "It's not cartoonish. It's not obvious. He really taps into the reality of the situation. It's a subtle performance. It almost risks being missed because what it's actually doing. I think it's a great character for him, and I think he did an incredible job."
Critics seemed to agree with Nolan's assessment, giving Styles — and the film in general — high reviews.
Dunkirk arrives in theaters July 21.