Harry Styles' album isn't even out yet, but fans are already convinced this one song is about Taylor Swift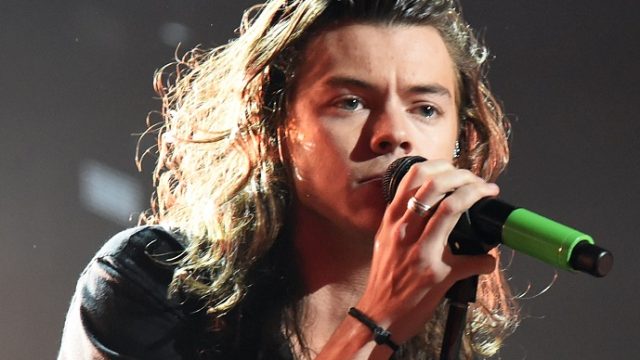 We've been on the edge of our seats waiting for any more news about Harry Styles' upcoming solo album — and it seems our wishes have (sort of) been granted, as there's a rumor floating around that one song might be about Taylor Swift, titled "Ever Since New York."
The speculation fire is being stoked by none other than the Twitterverse — but we can't ignore the intrigue. I mean, we all know Swift's 1989 intro song "Welcome to New York," right? And even if it's not related to her Big Apple ode, the twosome — who famously dated for a few months in late 2012/early 2013 — spent a lot of time in New York during the early days of their relationship.
Here are a few standout gems from Twitter, which have us LOLing pretty hard.
https://twitter.com/udfredirect/status/852490165016834053
We're shaking our heads, but only a tiny bit — because tbh, we're wondering it too. After all, 1989 was full of clues that could maybe have hinted at the pair's romance.
Like the lyrics to "Out of the Woods," which Billboard cleverly argued in favor of a "Haylor" theme. Or the super '80s-charged, sexy track "Style," which like…come on, y'all, it's the title.
The duo are likely on pretty great terms, regardless. On the English One Directioner's 22nd birthday last year, he cheekily shouted out his ex with a tweeted nod to her hit Red song.
Of course, Styles will likely never say one way or another if the song (or any of the upcoming album's 10 tracks, which include sure-to-be-hits like "Woman," "Meet Me In The Hallway," and "Sweet Creature") is about Swift, but we can have fun speculating until the album drops in one short month (!!!!!).
And P.S.? If the songs sound anything like his debut single "Sign of the Times," we're already all in — T-Swift references or not. (And there's always room for a collaboration…)