All the best reactions to Harry Styles' bizarre fairy tale video for "Adore You"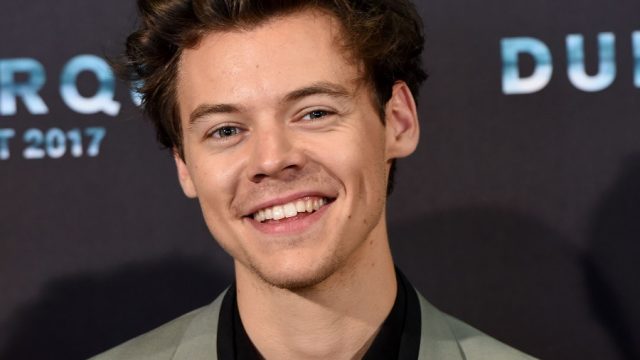 We were just about to book our tickets to the mysterious island of Eroda, but Harry Styles dropped the bomb we all kind of saw coming: Eroda simply doesn't exist. It's merely the fictional setting for Styles' music video for "Adore You," his latest single off his upcoming album, Fine Line, due out December 13th. And boy, oh boy, does this music video have us feeling some kind of way.
To be fair, calling the video for "Adore You" a music video doesn't do it justice. It's a short film, starring Styles as an outcast on the miserable island of Eroda. His blinding smile is the bane of his fellow Erodians' existence, and in order to fit in, he hides it away. Until one day…
Basically, Styles befriends a literal fish out of water and the two of them reunite the town and bring smiles to every townsperson on the island. It's a heartwarming tale and shot in a style similar to Wes Anderson if he knocked his exposure down a few pegs. And yeah, the song is catchy as hell.
The whole thing definitely turned our "resting fish face" into an upside-down frown.
The video, which premiered earlier today, December 6th, already has Twitter in a tizzy. There's nothing we wouldn't do to spend a day in that fish's fins.
false false false
This story about a boy and his fish has us sobbing real tears. Who would have thought?
https://twitter.com/udfredirect/status/1202944112388820993
https://twitter.com/udfredirect/status/1202948591611977728
We're seeing the parallels. We're falling deeper in love. We love some good inspiration.
https://twitter.com/udfredirect/status/1202939617093308416
Y'all caught that taco scene, right?
At the end of the day…HOO BOY!
Give Harry an Oscar. Give the fish an Oscar. Give the whole freaking "Adore You" music video all the Oscars. Harry Styles, you have outdone yourself, and we cannot wait to rewatch "Adore You" for the zillionth time.