Say goodbye to your "Harry Potter" weekend marathons on Freeform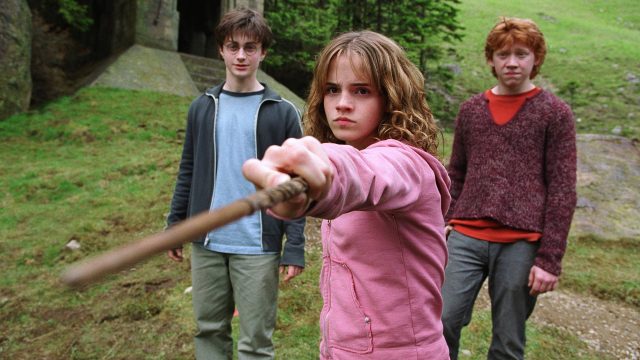 …and say hello to them on NBC instead. No need to worry. 
Though we've grown quite accustomed to canceling literally all plans Friday, Saturday, and Sunday whenever ABC Family Freeform announces that they're going to play one, or eight, of the Harry Potter movies, that won't be the case anymore. Harry Potter is packing his bags and hopping on the Hogwarts Express for NBC instead.
Earlier today, NBCUniversal announced that it has snagged all rights to ALL the Harry Potter movies, both past and present. That means all the movies about the Boy Who Lived will now be able to air on NBC channels — like NBC, SyFy, USA — and they've also secured the rights to future Harry Potter movies, too. You know, like the upcoming Fantastic Beasts. After you see it in theaters, you'll be able to watch it on NBC.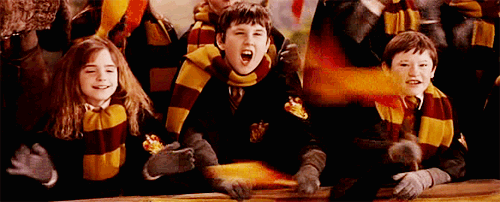 This is actually pretty amazing, since NBCUnivesral already owns some rights to Harry Potter, with the Wizarding World of Harry Potter at Universal Studios Hollywood and Orlando.
"Having all of these films in one place builds upon the existing relationship we already have with NBCUniversal and J.K. Rowling's Wizarding World, and creates many exciting new opportunities across multiple platforms for both our companies and the fans of this franchise," Warner Bros president of distribution Jeffrey R. Schlesinger explained in a statement.
With this new partnership, the possibilities are endless for things like more Harry Potter themed events and experiences at the theme parks. And television, too.
While this is very exciting, it's time to say goodbye to Harry Potter on Freeform. The deal doesn't completely go into effect until 2018, so there might still be one, or five, Harry Potter marathons between now and then. Hopefully NBC will also provide us with what we really want: All Harry Potter, all the time.