Here's the perfect veil for your "Harry Potter" wedding
For Harry Potter fans who plan to get married and have a wedding someday, it can be difficult not to think about how aspects of the beloved series can fit into our big day – especially since the central theme, as the series comes to a close, is really as simple as "Love conquers all."
Luckily, the internet has us covered with HP wedding accessories. Like this stunning veil by Christopher Morgan Couture, modeled after Quidditch's most elusive ball, the Golden Snitch.
More Harry Potter wedding accessory ideas…
If a veil isn't your thing and you still want to rep your love for the Golden Snitch in a little bit more of an understated way, you can always nab a piece of themed statement jewelry or another accessory for your hair – like this pretty silver hair comb.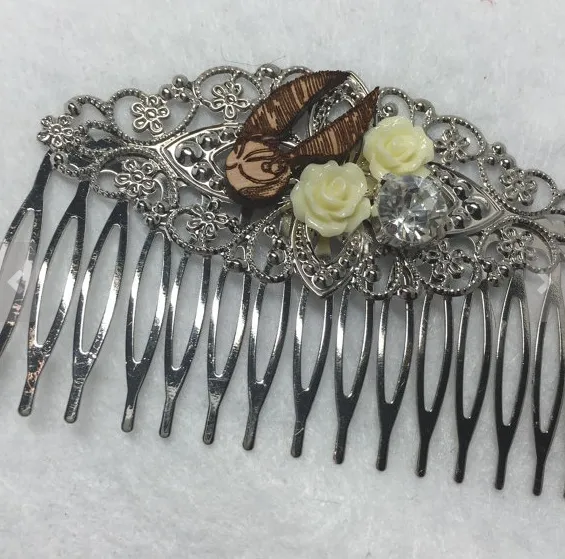 But really, why stop there? If we Harry Potter fans are anything, it's thorough. Like if you're going to wear a garter under your dress, why not rep your house colors with it? Check it out here.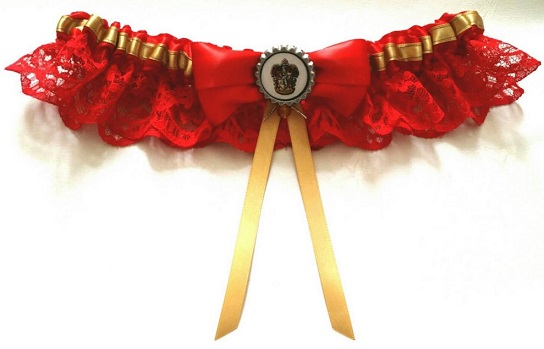 And if actual flowers aren't a huge priority to you, you obviously gotta carry a bouquet made entirely of pages from Harry Potter books to complete the look (with a matching boutonniere for your betrothed, because duh).
If you're going the shirt route over the dress one, you can sport a Hogwarts bow tie.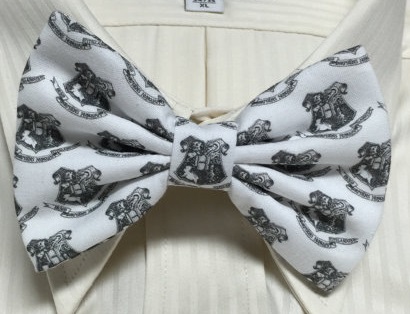 And Deathly Hallows cuff links, to make sure you've got all your magical bases covered and tap into your inner Peverell brother.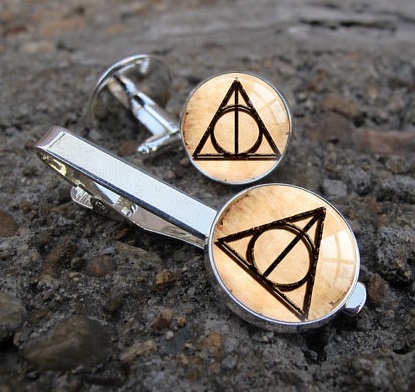 Thank you for continuing to fulfill our wildest fandom-wedding dreams, internet!