Starbucks has a secret Harry Potter menu, and here's how to satisfy your inner Gryffindor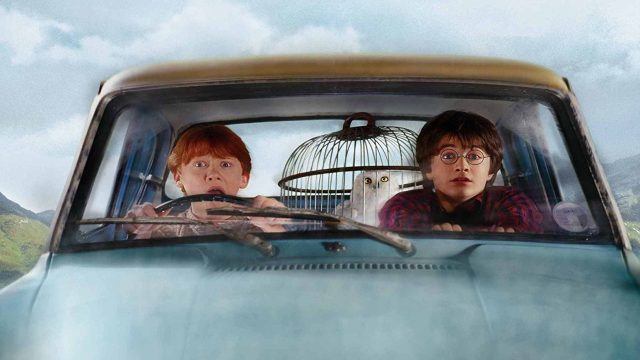 Harry Potter fans! Your favorite Muggle coffee chain apparently has an in with the Wizarding World. It turns out Starbucks has had a Harry Potter-themed secret menu for a while now, and WHERE HAVE WE BEEN?! (Starbucks secret menu aficionados that we are, this is a truly shocking development.)
One of your favorite good-for-you drinks — coffee — combines with the taste of butterbeer to create one of the most genius treats imaginable. Starbucks can make a Butterbeer Frappuccino or a Butterbeer Latte to order, and all you have to do is ask nicely. (Psstt…here's another butterbeer recipe you can try at home.)
Thanks to PopSugar, we now know the magic words to say to get one of these coffee elixirs.
To get a Butterbeer Frappuccino, ask for the coffee chain's Créme Frappuccino with three pumps of caramel syrup and three pumps of toffee nut syrup. Top with whipped cream and caramel drizzle.
For a Starbucks Butterbeer Latte, order steamed whole milk and two shots of espresso. Then come the syrups: two pumps of caramel, three pumps of toffee nut, and three pumps of cinnamon dolce. Crown the whole thing with whipped cream and caramel sprinkles.
If your mouth isn't watering yet, you might just be a Death Eater.
One sip of the wizard-approved Starbucks creations, and you'll be whisked away to The Three Broomsticks (Harry, Ron, and Hermione's favorite tavern, of course).
If you need further convincing, take a look at these photos of the secret menu concoctions.
Here's the Butterbeer Frappuccino:
And the equally scrummy Butterbeer Latte:
https://www.instagram.com/p/BMz2ZrgDOVa
Now go on and Apparate to the nearest Starbucks!