Rupert Grint says he's not a fan of Harry Potter anymore, and 10 points from Gryffindor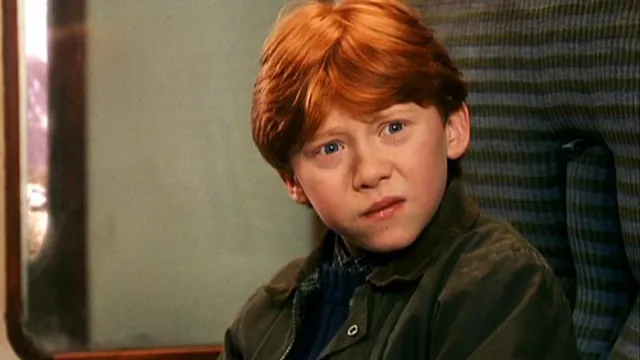 Listen up, because Rupert Grint just got real about Harry Potter and what it's like to be in one of the most enduring franchises of all time. According to the actor, it's taken a bit of a toll. In a new interview with the Radio Times, the red-haired actor behind Ron Weasley revealed that starring in the hit film franchise has ultimately "ruined" the series for him as a fan.
"I think being in things ruins them for me, he said. "I can't enjoy Harry Potter any more, not as a fan – it's just not the same!
Okay, that does sound pretty harsh, but we can definitely understand the sentiment.
A fan of the book series at the time, Grint was only 11 when cast as Harry Potter's best friend back in 2000. The actor spent a decade — including the entirety of puberty, umm yikes — in the role over the course of the franchises' eight films, and in being such an integral part of the series, we're sure it's difficult to take himself out of the experience to watch (or even read) the series.
But don't worry, he does look back fondly on the series and his time as Ron. Back in March, Grint opened up to Vulture about how much he relates to Ron, who he essentially grew up with. He said, "I had a weird relationship with that character because after that we kind of merged into the same person. I find it very hard to separate where I end and Ron begins."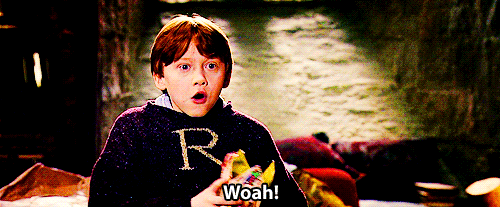 Speaking with Radio Times on how often he gets recognized in public, Grint revealed that he doesn't necessarily mind having to take a selfie with fans — but is not a fan of people trying to sneak a photo of him.
"It's definitely manageable. I end up having to take a selfie [for a fan] most days, but I've never really minded if it makes people happy – though I hate it when people take pictures without asking," Grint told the Radio Times, adding that being in the public eye as a teenager was definitely a bit difficult. "It was really exciting when I was about 11 or 12, but it got harder in my teenage years. Sometimes you just want to be invisible.
While Grint may not consider himself a "fan" of Harry Potter, we can all take solace in knowing exactly how much Ron continues to mean to him.