"Harry Potter" rain ponchos now exist, so yes, bring on the rain spells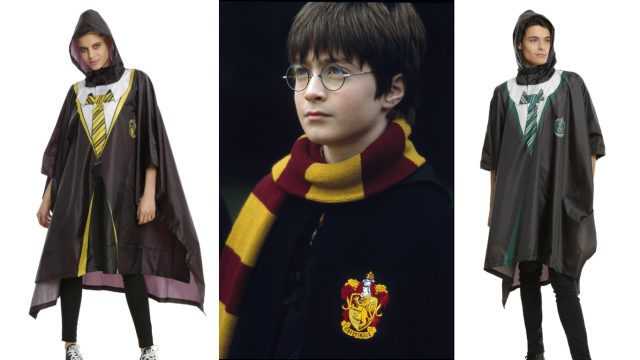 No one really wants to get caught in a rainstorm, but if it has to happen, at least do it in style — and in the style of your favorite Hogwarts House. Because, rainy day house pride is important.
If you need to add another Harry Potter item to your collection, these Hogwarts robe-inspired rain ponchos are the perfect thing. They'll keep you dry during all outdoor events, Quidditch match, or whatever else is taking you away from your couch and Netflix.
The ponchos come in four different styles, representing our four favorite houses (obviously). The style of each is the same, with a black front and back. The ~real magic~ happens in the front, where you'll find the respective house mascot, along with a tie in the house colors.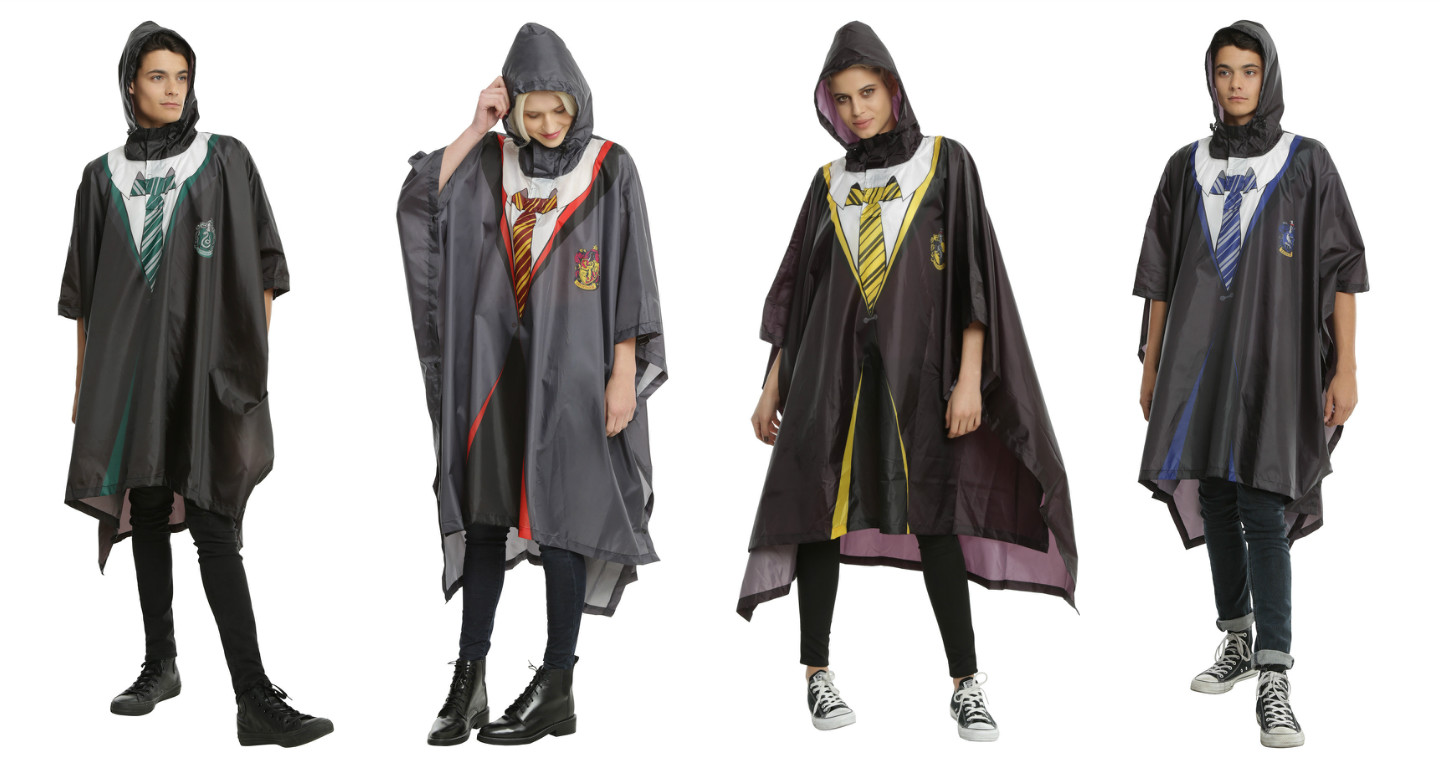 Basically, wearing this will make you feel like you've just left the common room and are headed out to wander around the Hogwarts grounds (and maybe into the Forbidden Forest) during a light drizzle or a downpour. You might still get a little bit wet, but that's only because there is no all-inclusive water repelling spell (yet).
The ponchos retail for roughly $20 to $30 a piece, which is kinda steep for a sheet of plastic, but TBH, price is no object. All your friends in boring raincoats will be hella jealous when you whip this out, invisibility cloak style. You can snag the Gryffindor, Slytherin, Hufflepuff, and Ravenclaw ones right here (or over at Hot Topic, where they're currently out of stock, and I KNOW).
Buy one, or buy them all, no one should tell you how to spend your hard-earned Galleons.