It's getting colder, so just go ahead and buy these puffy "Harry Potter" coats
When you're making your monthly trip to Hogsmeade, you want to dress fashionable and cool, but you don't want to be COLD. It could be snowing, you never know! And the last thing you want is to be caught in a snowball fight with some third years without the proper cold weather attire, and we've got the perfect compromise for you: Harry Potter down jackets.
While these are not standard issue for all first years (standard issue is still a cloak and hat, because Hogwarts traditions never change) you can step out in style wearing these Harry Potter puffy coats. We're wishing SO HARD for snow right now.
These coats come to us from a beautiful partnership between ThinkGeek (one of our favs) and Robe Factory (so many awesome robes). While they are just your basic black, puffy coat, they've got a wizarding flair. You'll find the Hogwarts crest on the sleeve and on the back of the coat, and best yet, there are four different versions themed to your chosen House.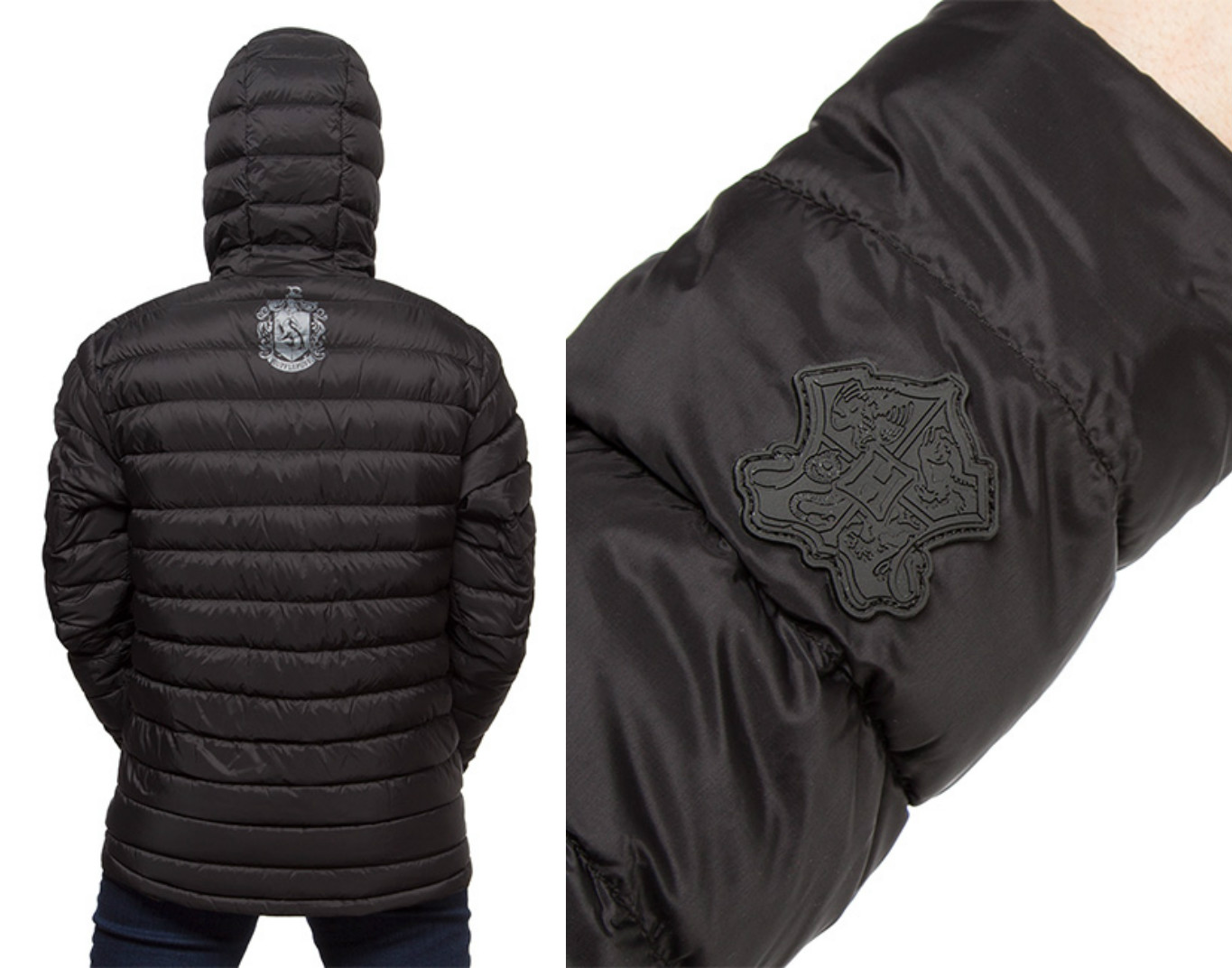 You can choose from Gryffindor, Slytherin, Ravenclaw, and Hufflepuff, and each coat features the House colors and the house mascot. Honestly, a billion points to ThinkGeek for making these coats possible to keep us nice and cozy.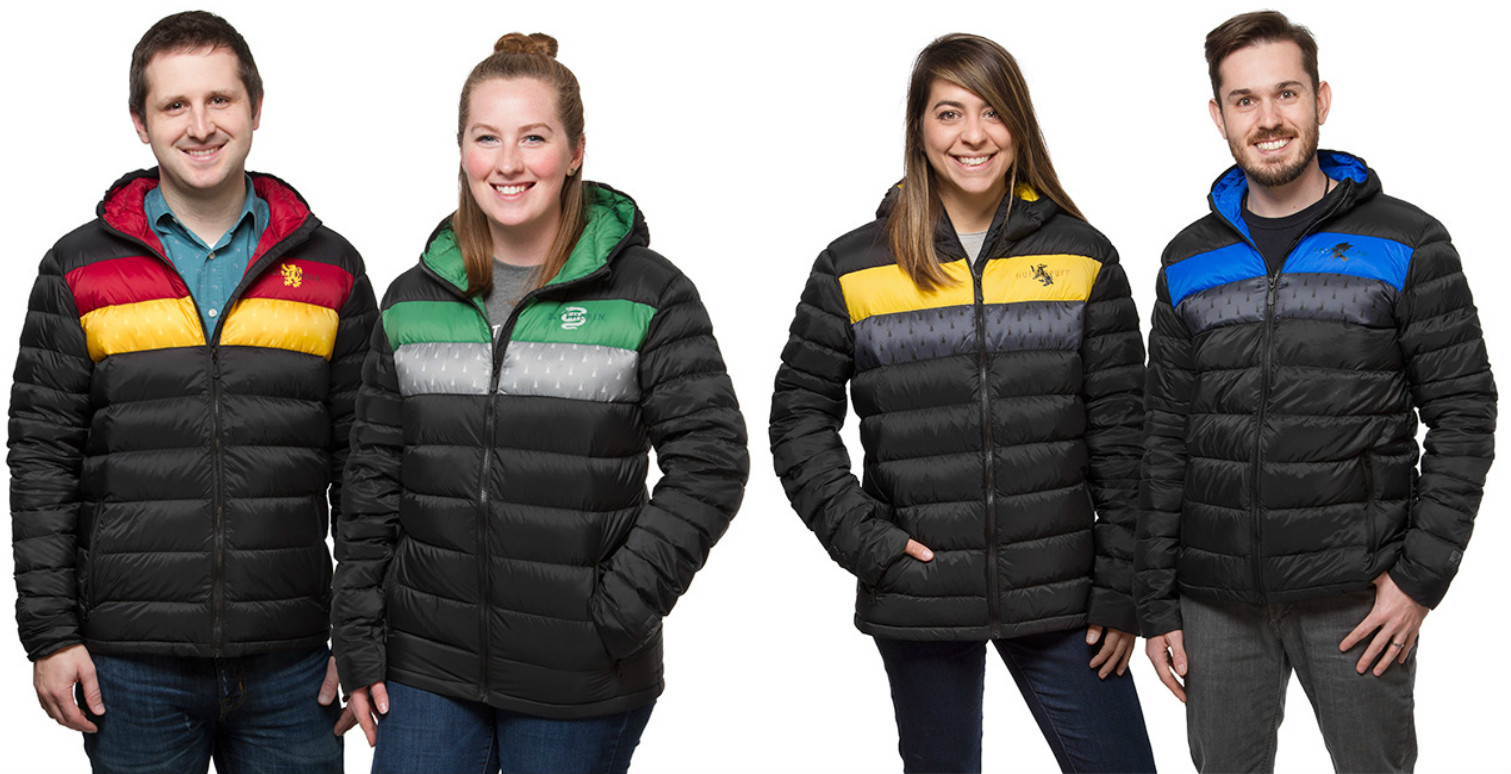 *buys one in every House color, even though everyone knows you can only be sorted into one House*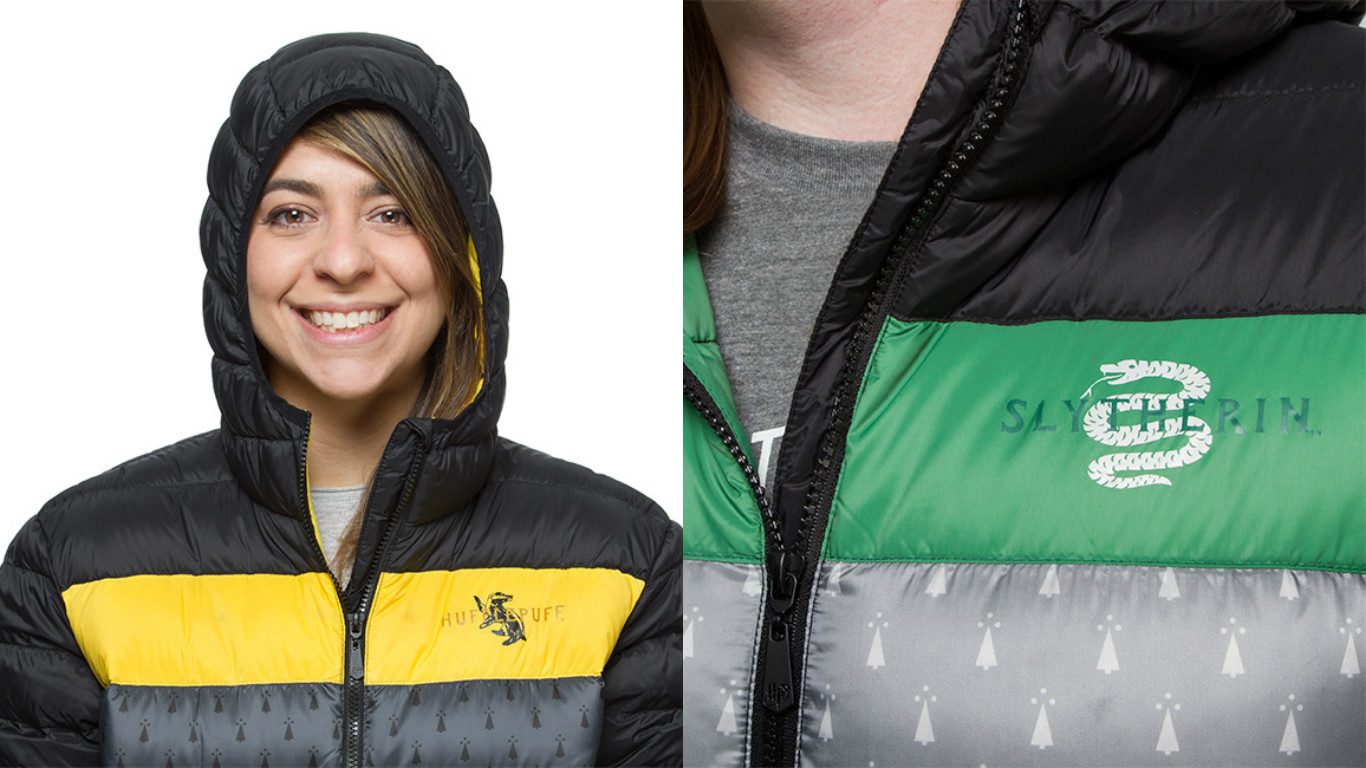 These coats have House-colored lining on the inside, and a HOOD too, to keep your head and ears toasty. They're also 100% 420T nylon with goose down, and have a Down Fill Power of 700 (that means it'll keep you very insulated as you stroll down to Hagrid's hut). Even better, you can snag them in sizes small through 2X.
So go ahead and add these to your holiday wish-list right now, and wish for colder weather so you can rock this coat for the next few months.