There's a new Harry Potter printer that creates actual moving pictures— just like in the books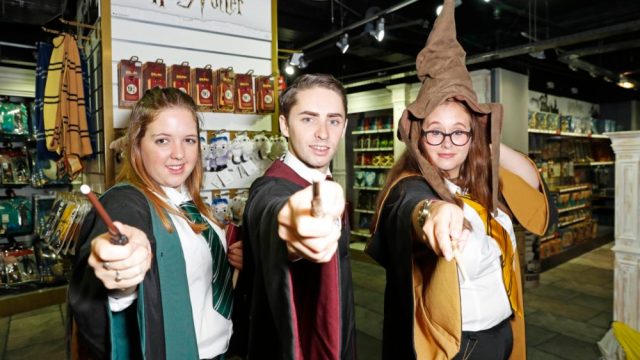 It's never too early to start dropping hints about what you want for the holidays, and we have just the thing for all you Harry Potter fans: the Harry Potter Magic Photo and Video Printer and App, which comes to us courtesy of Lifeprint and Warner Brothers, the studio that produced the films based on J.K. Rowling's series of novels.
If you've seen any of the Harry Potter movies, then you've already seen these pics in action (at least on the big screen). But with Lifeprint's instant printer technology, augmented reality, and your smartphone, you can bring moving pictures to life for real—sort of.
Here's how it works:
Lifeprint devices, which don't use ink, produce what's called printed HyperPhotos. And while those photos are 2D, they "come to life when you scan them with the Lifeprint app (iOS and Android), revealing a video related to the photo or a special message from a friend," Digital Trends reported Tuesday, October 2nd.
"The AR function is created within the app: Simply take a photo or choose one from your camera roll, add the AR elements, and then share either by printing it and giving it to a friend, sending a digital copy, or uploading to the Lifeprint community's 'Explore' tab," Digital Trends explains.
The printer itself is Harry Potter-themed and can be customized with adhesive medallions corresponding to your Hogwarts House.
It is available for pre-order on Amazon in black or white, with "gold trim and graphics [that] make it look like a magical gadget from the Wizarding World," according to Digital Trends. Once you pair the printer to your smartphone, you'll unlock features like facial filters and stickers. More exclusive content will be added in the future, Lifeprint co-founder Robert Macauley said.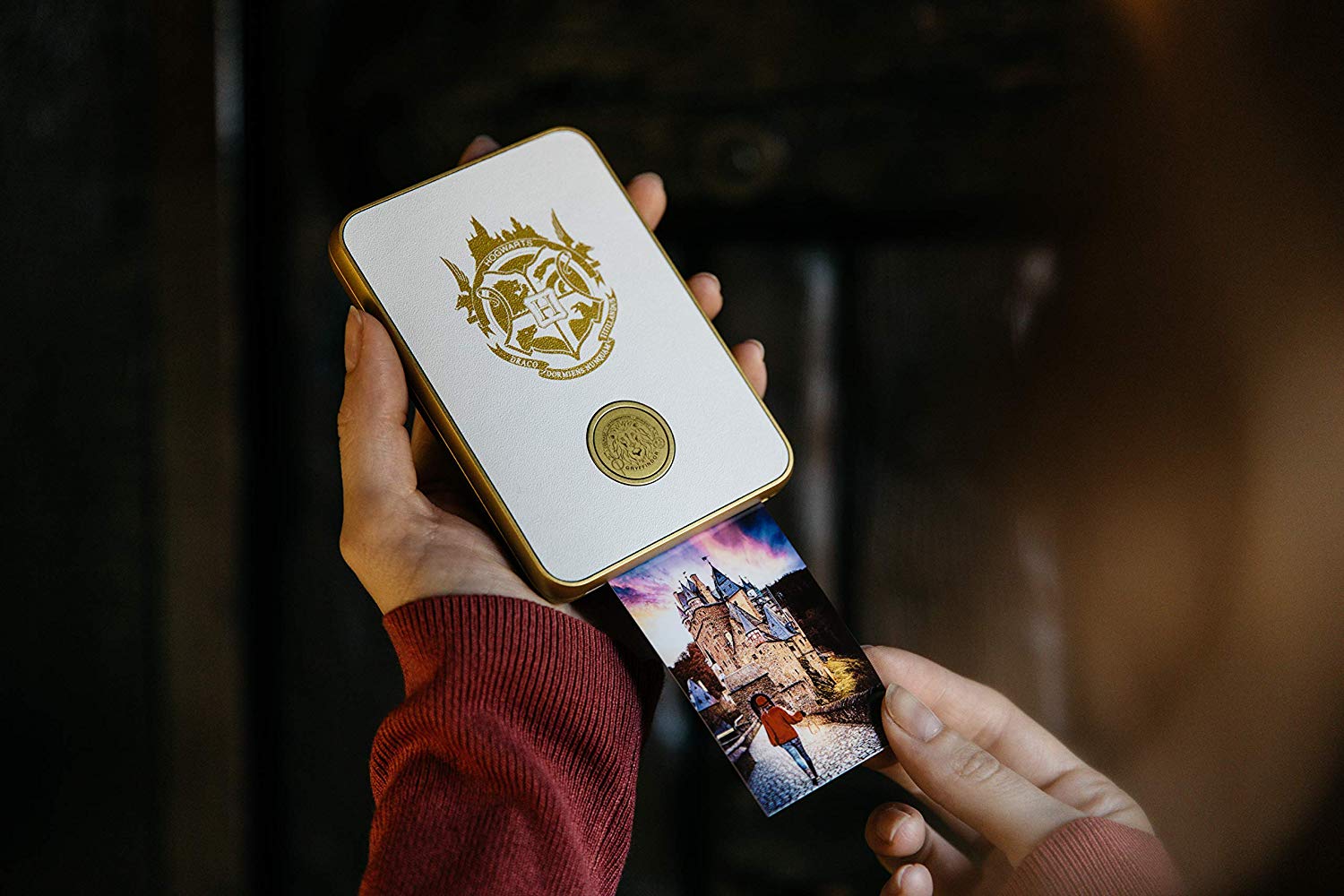 Raise your hand if you already know how you'll be spending your holiday break.