These "Harry Potter" Oreos are so magical they belong at Honeydukes
We're crushing hard on Tisha Saravitaya, a food artist who can wield a knife like it's a magic wand. For her latest project, she's turned vanilla Oreos into the faces of our favorite wizards. Yep, you guessed it. Saravitaya has made a whole collection of Harry Potter Oreos. ALL OF THE MAGICAL YES.
Here's what the Boy Who Lived looks like in Oreo form. You know, in case you were wondering. (Admit it. You totally were.)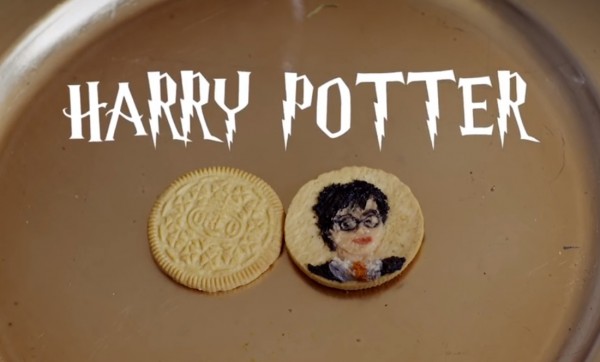 Saravitaya uses nothing but Oreo creme filling and a tiny bit of food coloring to create her art. According to the Elite Daily, she began making magic out of Oreos when she twisted the top off of a cookie one day and noticed a swoosh in the creme. Where we might have just seen a snack, she saw a Nike symbol. Since that day, she's been collecting Oreos of all varieties and using them to create all sorts of amazing projects.
Being the booklovers that we are, the Harry Potter Oreos are our fave. I mean, look at Ron Weasley…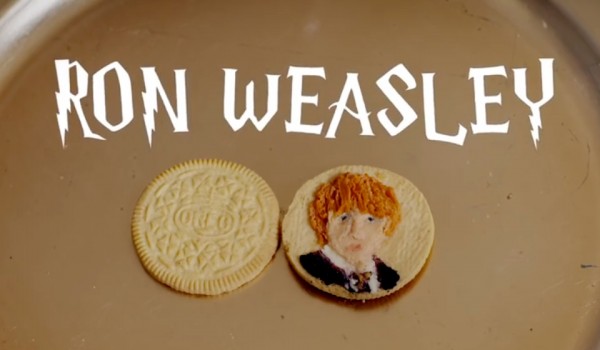 Hermoine's there, too. Because of course.
And be still our Alan Rickman-loving hearts, so is Snape. (Yes, we're crying over an Oreo right now.)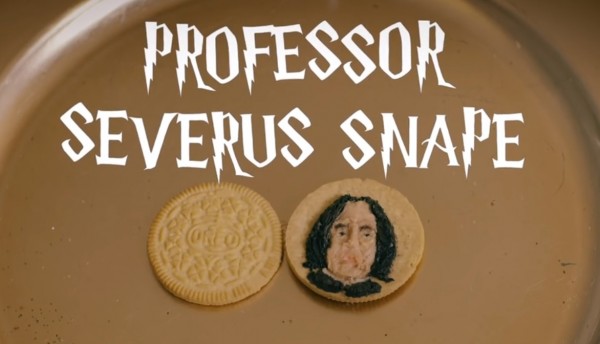 We're in awe of Tisha Saravitaya's talent. You kind of have to see her in action to believe it, and you can in the YouTube video below:
https://www.youtube.com/watch?v=2Pc0m9ON7fA?rel=0