"Harry Potter" costume designer reveals which costume was most challenging, and which came most naturally
Harry Potter costume designer Jany Temime brought so many costumes to the wizarding world over the course of the six films she worked on — Harry Potter and the Prisoner of Azkaban through Harry Potter and the Deathly Hallows – Part 2. But she can pinpoint the costume that was most challenging, and the one that came to her most naturally.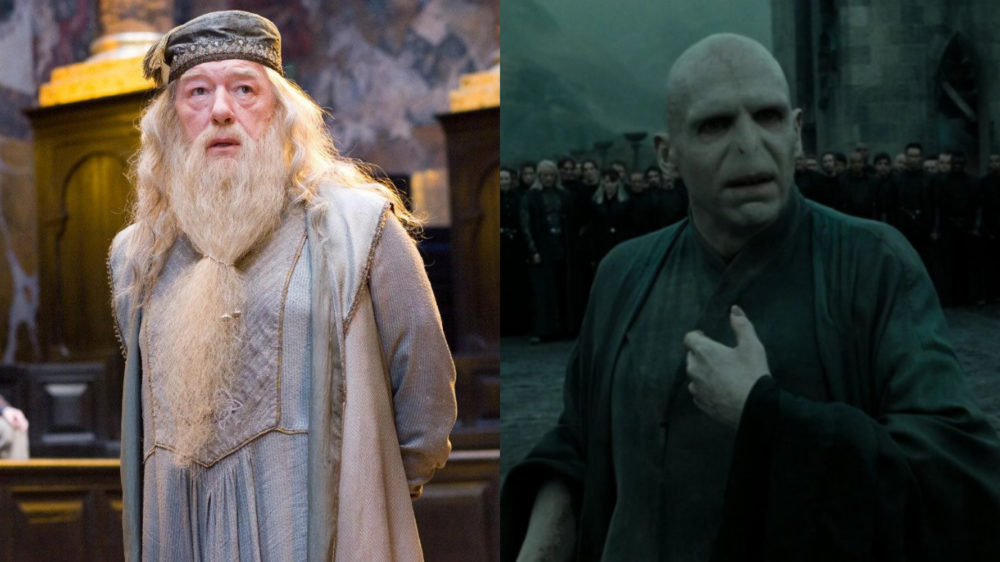 The most challenging? Well, that's none other than that of He Who Must Not Be Named.
"The challenging one was Voldemort because we wait for Voldemort for four films and when you see him, it should be a revelation," Temime said, while speaking with HelloGiggles about the 20th anniversary of Harry Potter and the Philosopher's Stone (which was released in the U.S. one year later as Harry Potter and the Sorcerer's Stone). "He had to be frightening, but he had to be what people expected — and that was a big challenge, big challenge."
Frightening he certainly is, and the getting there took some time — and then, practically no time. "The creative process was long, long and very short. When I [thought of] the idea, it came naturally. But, it took a long time before I came into the idea because before we had the Death Eaters, who wore black. [Voldemort had to have] something else. I could not get something black and dangerous. It had to be more sophisticated than that. It had to be elegant as well. Then, it had to fit Ralph Fiennes." Temime also put a big emphasis on the movement of his costume.
And once she came up with the idea, she worked collaboratively with Fiennes. "That was something I created slowly with him actually," she went on. "When I had the idea, I sent the first sketch to Ralph and then he came back with some ideas and he was showing me how he wanted to move with it and that's how we came up with the silk. Then, we had to find out which weight of silk, because too light it was floating too much, too heavy it wasn't moving enough. So, it was a long, difficult process, but the result is amazing."
Consider this definitive proof that bad can look so, so good.
As for the costume that came most naturally, that goes to our favorite Hogwarts headmaster.
"Dumbledore, I knew straight away. He had to be dirty, so I [used] tie-dye. I [used] light green, light purple. I look at the color of Prismacolor and I have exactly my green and my purple in the box,"said Temime, who currently has a partnership with the art supply brand. "And then I knew straight away what it was going to be. I knew straight away what aesthetic, embroidery I wanted to put on it. I knew that pretty quickly, quite naturally."
Interesting, isn't it? That the foes should end up on different ends of the costume spectrum? We're just going to let that one marinate and continue to rejoice in the #HarryPotter20 wonderfulness.