This Harry Potter merch benefits a great cause during National Library Week, and Hermione would approve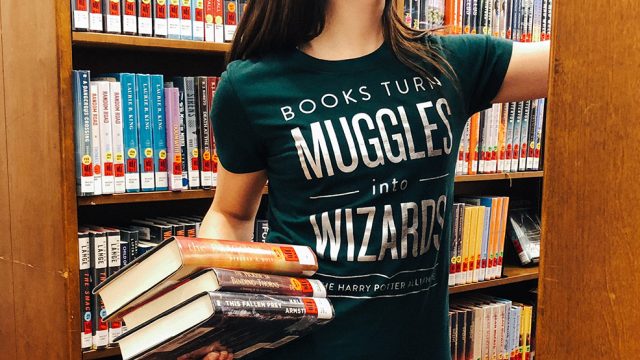 Happy National Library Week: This year, National Library Week falls between April 8th and April 14th. All week long, we're celebrating two of our favorite things: books and our local libraries. In recognition of how important these institutions are in helping lead and transform communities, this year's theme is "Libraries Lead." It's our duty to protect our local libraries, which is why National Library Week is more important than ever. And Out of Print, one of our favorite literary-themed merch brands, is making it easy to get involved and help make a difference.
Out of Print has partnered with The Harry Potter Alliance (HPA) for their annual Accio Books campaign. They're on a mission to send thousands of books to Boys & Girls Clubs of Puerto Rico (BGCPR). And you can help. How? By buying some Harry Potter-themed tees and accessories. Yes, really!
Ten percent of all Harry Potter-related items sold on OutOfPrint.com during National Library Week will be donated to the Accio Books campaign.
ICYMI, Out of Print has an entire Harry Potter collection, including magical literary-themed tees, sweatshirts, and accessories. They make it easy to show off your love of books and love of Harry Potter at the same time. Here are some of our favorite items that Hermione would definitely approve of. Remember — shopping the whole collection supports BGCPR.
When in Doubt Unisex 3/4-Sleeve Raglan, $26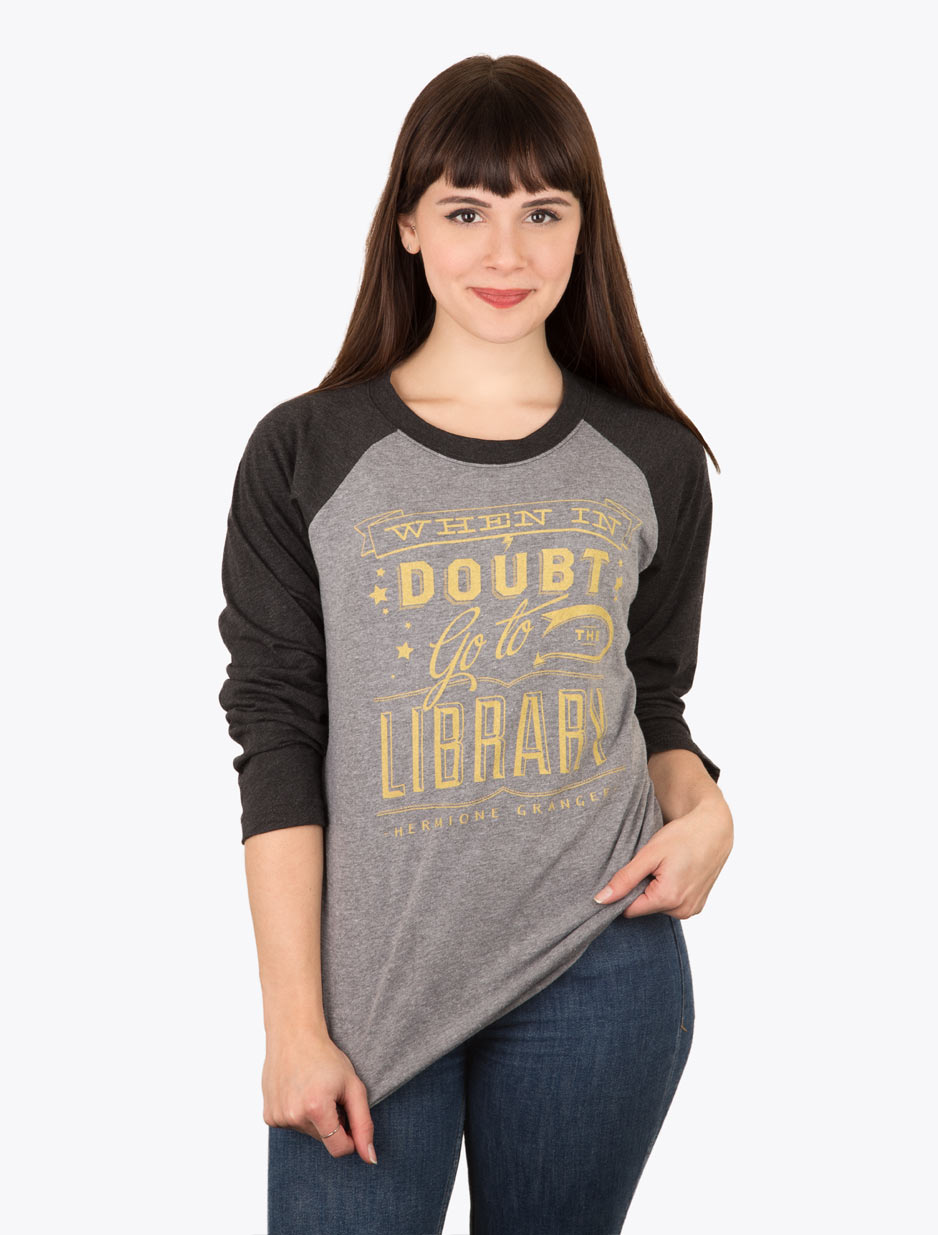 "When in doubt, go to the library." It's life advice we've been adhering to since Harry Potter and the Chamber of Secrets. And now, you can wear it proudly for all to see. Best of all, this tee comes in Gryffindor scarlet, Slytherin green, Ravenclaw blue, and Hufflepuff yellow (pictured). Buy it here.
Books Turn Muggles into Wizards Socks, $10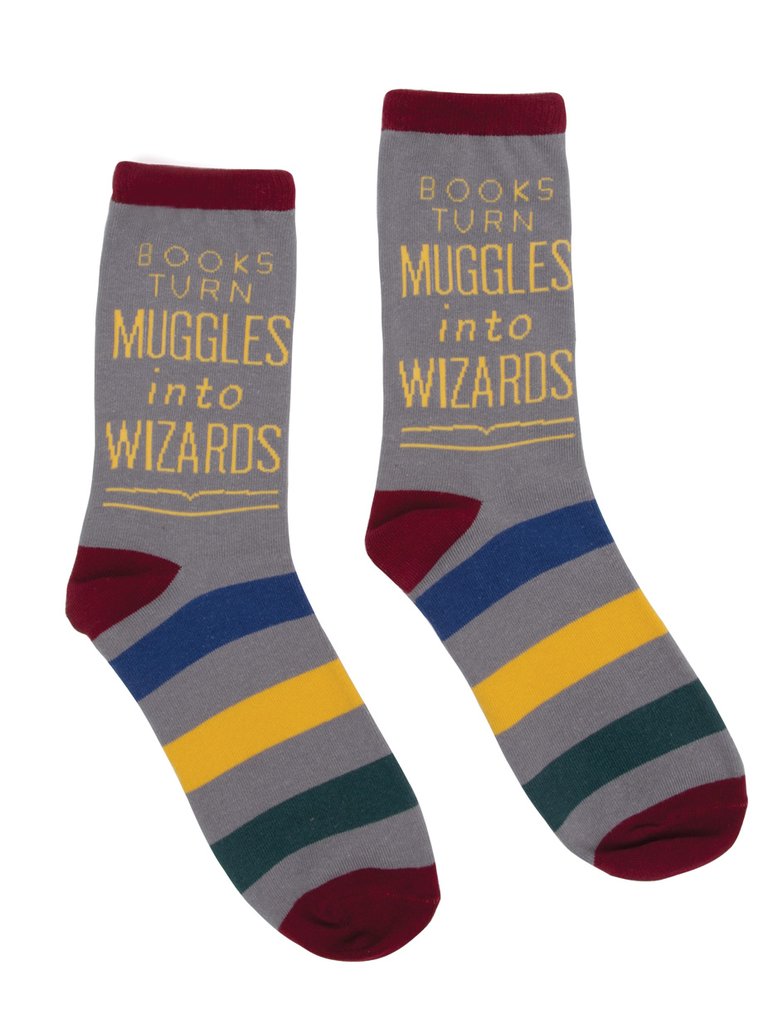 We have a feeling that Dobby would LOVE these adorable striped socks. Buy them here.
Books Turn Muggles into Wizards Unisex Sweatshirt, $42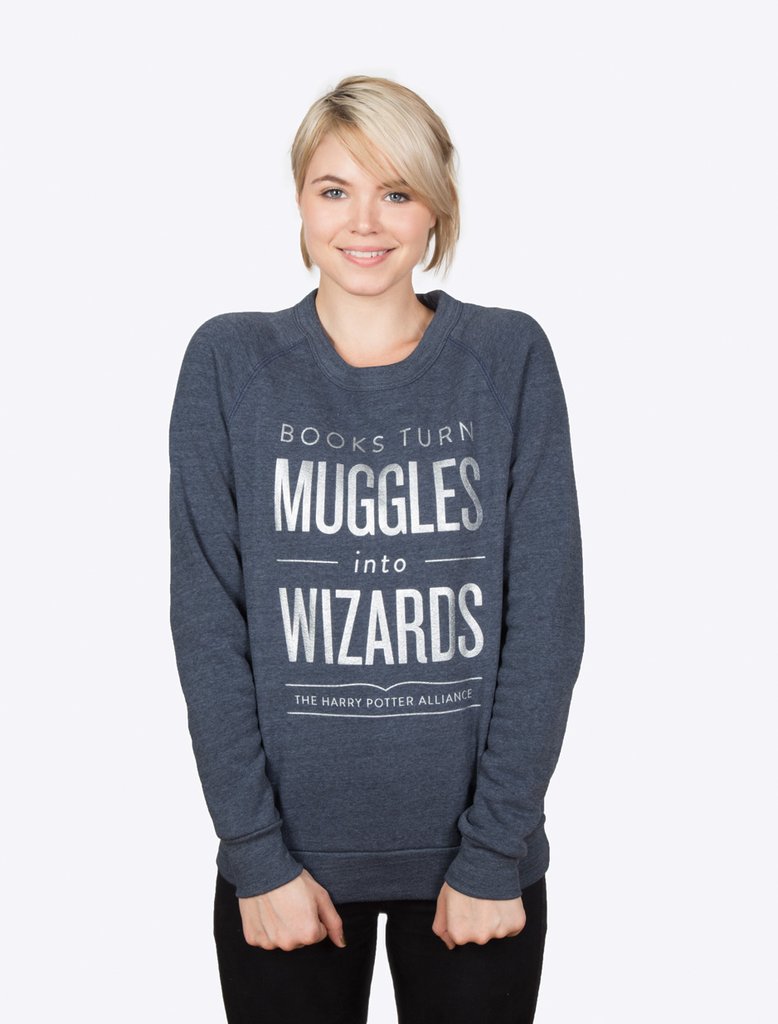 If you love the "Books Turn Muggles into Wizards" sentiment, you're in luck: You can also get it printed on a sweatshirt. Buy it here.
Books Are Magic Enamel Pin, $10
Or, for a more subtle look, you can wear it on your lapel. Buy it here.
Fantastic Books & Where to Find Them Women's T-Shirt, $24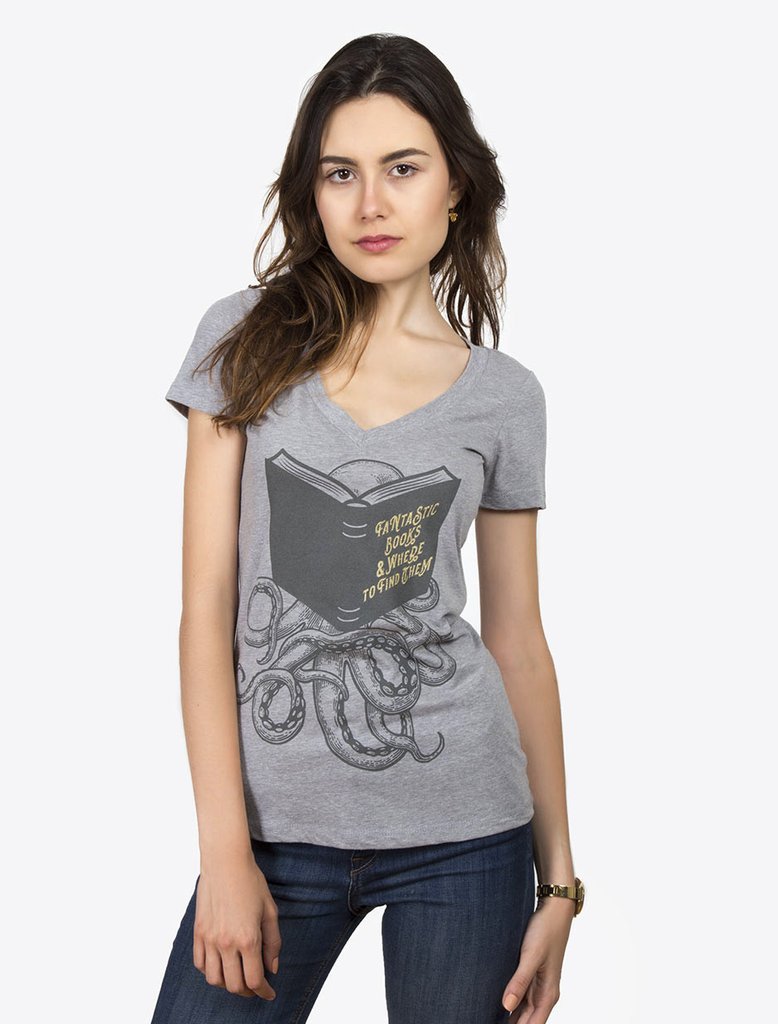 Fantastic Beasts and Where to Find Them fans: Don't miss this opportunity to show off this incredible pun. Buy it here.
When in Doubt Tote Bag, $18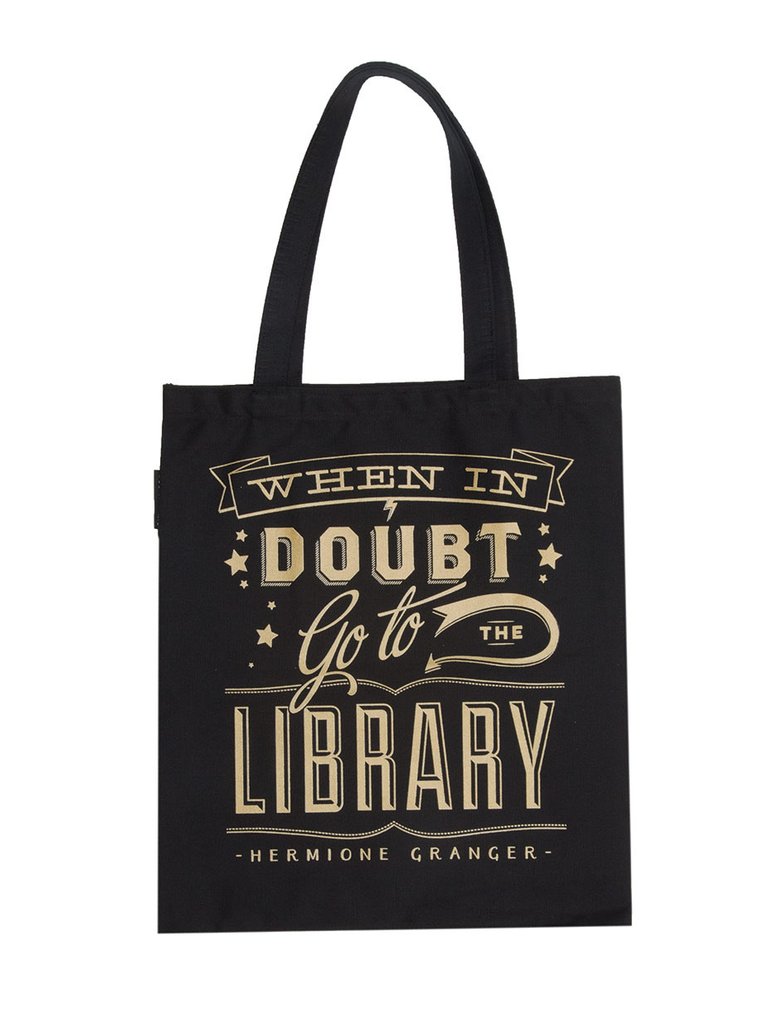 It's the perfect tote for taking to, you know, the library. Maybe even into the restricted section. (We won't tell.) Buy it here.
Books Turn Muggles into Wizards Women's T-Shirt, $24
Even if you're not a Gryffindor, you have to admit that this scarlet tee is a beaut. But don't worry, it comes in every Hogwarts House color. Buy it here.