You're going to want to hang these enchanting "Harry Potter" prints all over your wall — but moving pictures, not included
Looking to add a little magic to your decor? Well, you're in (liquid) luck. Miraphora Mina and Eduardo Lima of MinaLima — the design team behind the Harry Potter and Fantastic Beast films — recently released new art.
In celebration of the one-year anniversary of the London-based House of MinaLima, the design duo redesigned their gallery space and added nine new prints to their shop — and we want them all.
Giggle Water advert from The New York Ghost
Remember how charming Jacob throwing back Giggle Water was in Fantastic Beasts and Where to Find Them? Well, here's one way to commemorate that cinematic moment.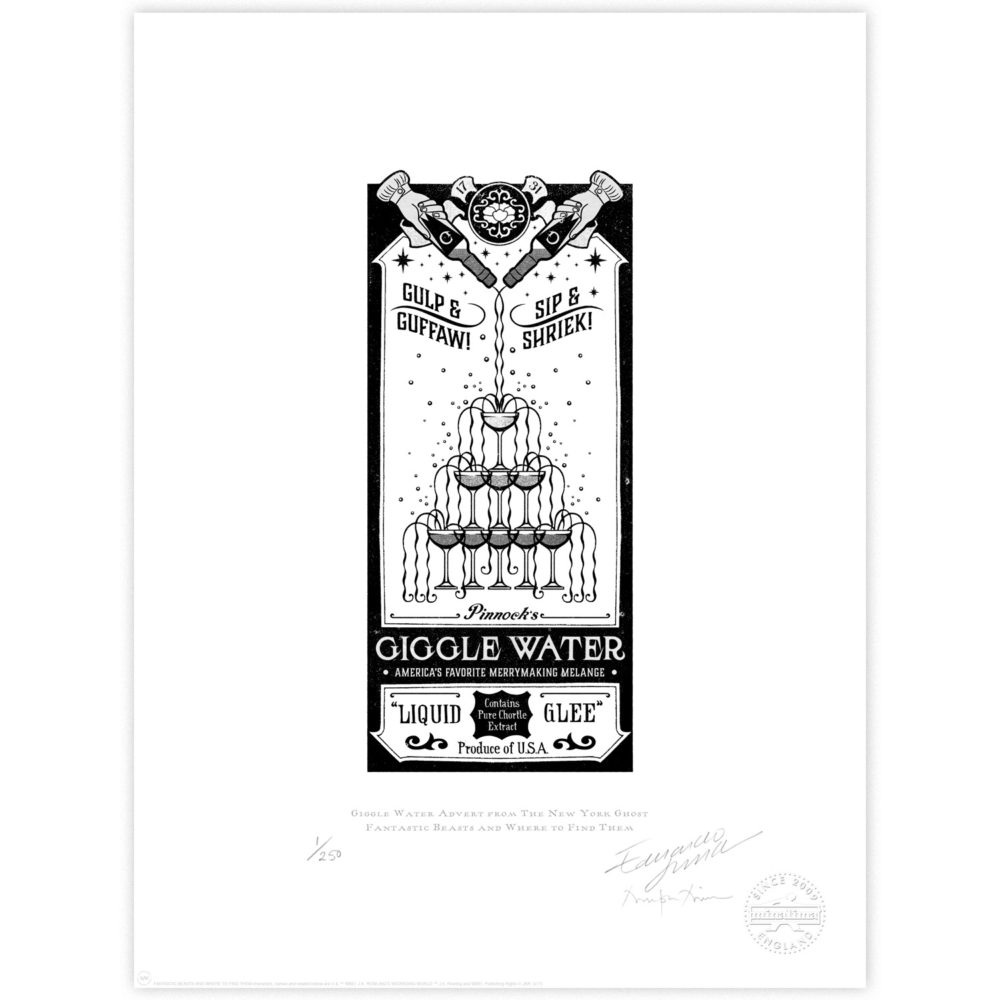 The New York Ghost's front page on Gellert Grindelwald striking again
Prefer to celebrate a baddie? Read all about dark wizard Gellert Grindelwald tearing through Europe on an evil spree here.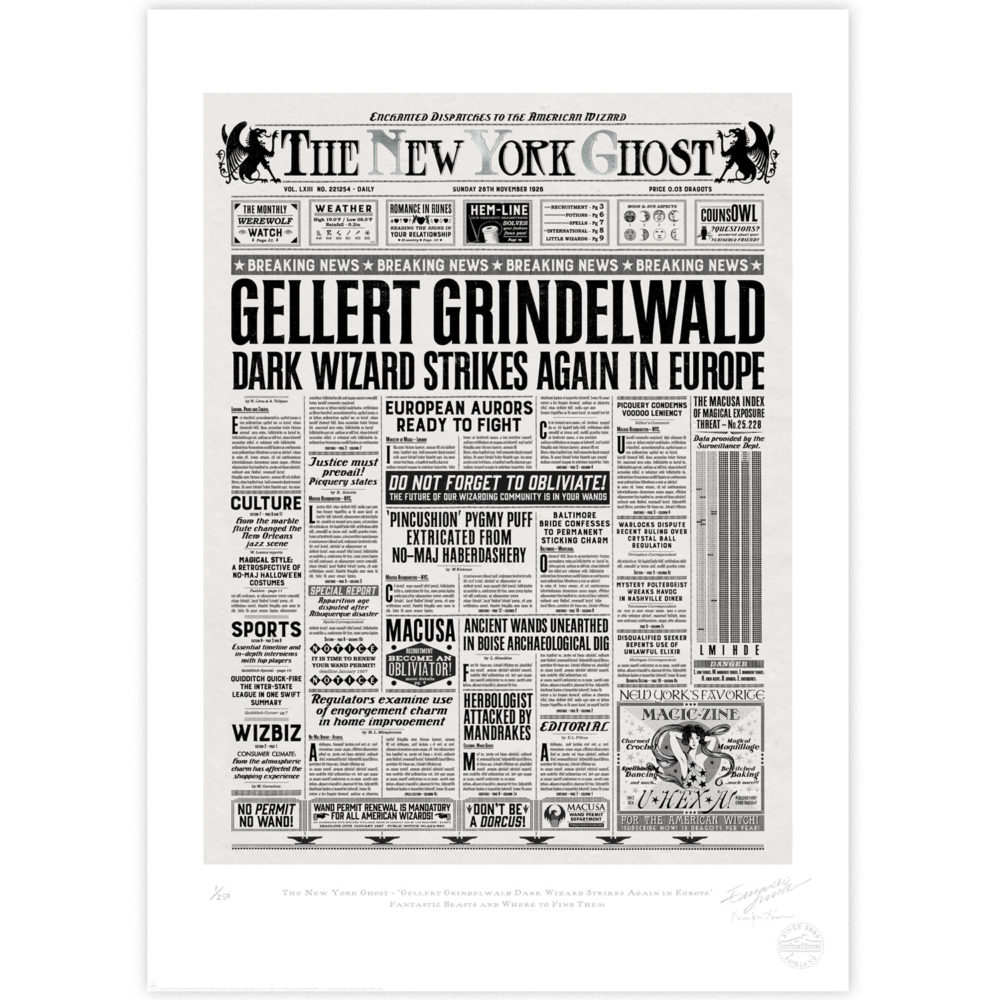 Daily Prophet compilation
If you'd rather kick it old school, here's a print featuring multiple front pages from the Daily Prophet. #SIRIUS4EVER #DUMBLEDORE4EVER #SNAPE4EVER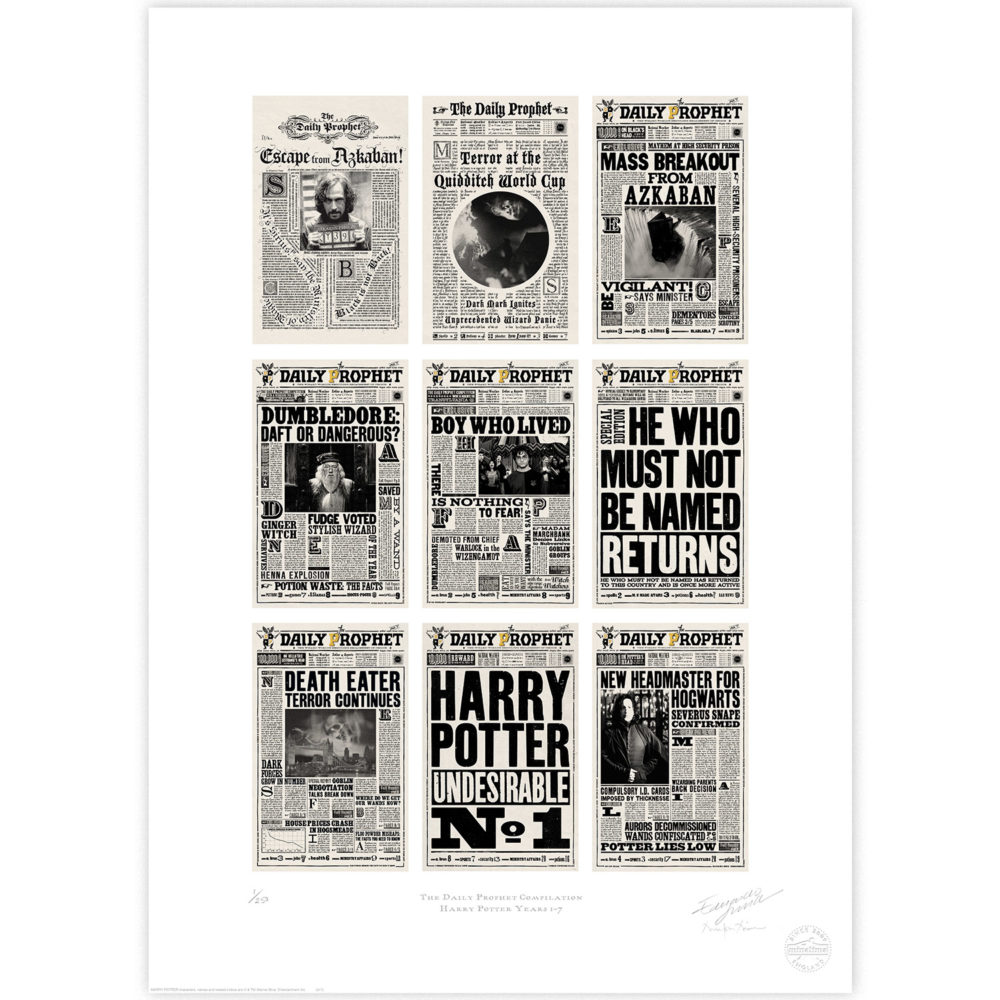 Detail from Advanced Potion-Making – Edition II
You'll basically be the Half-Blood Prince with this print, just please don't go around yelling "sectumsempra!"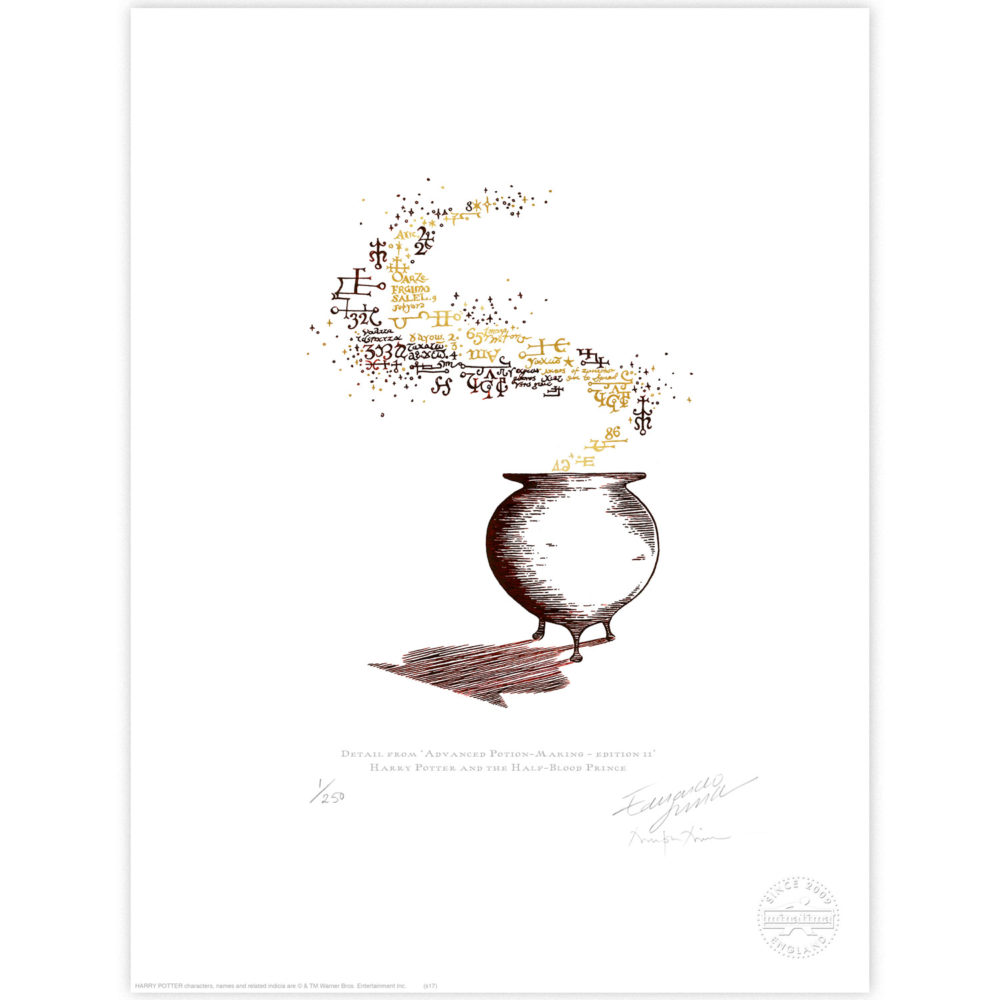 The Weasley Family Clock
Feel like a Weasley with this print of the family clock, which details the whereabouts of Ron, Ginny, Fred, George, and the rest of the clan.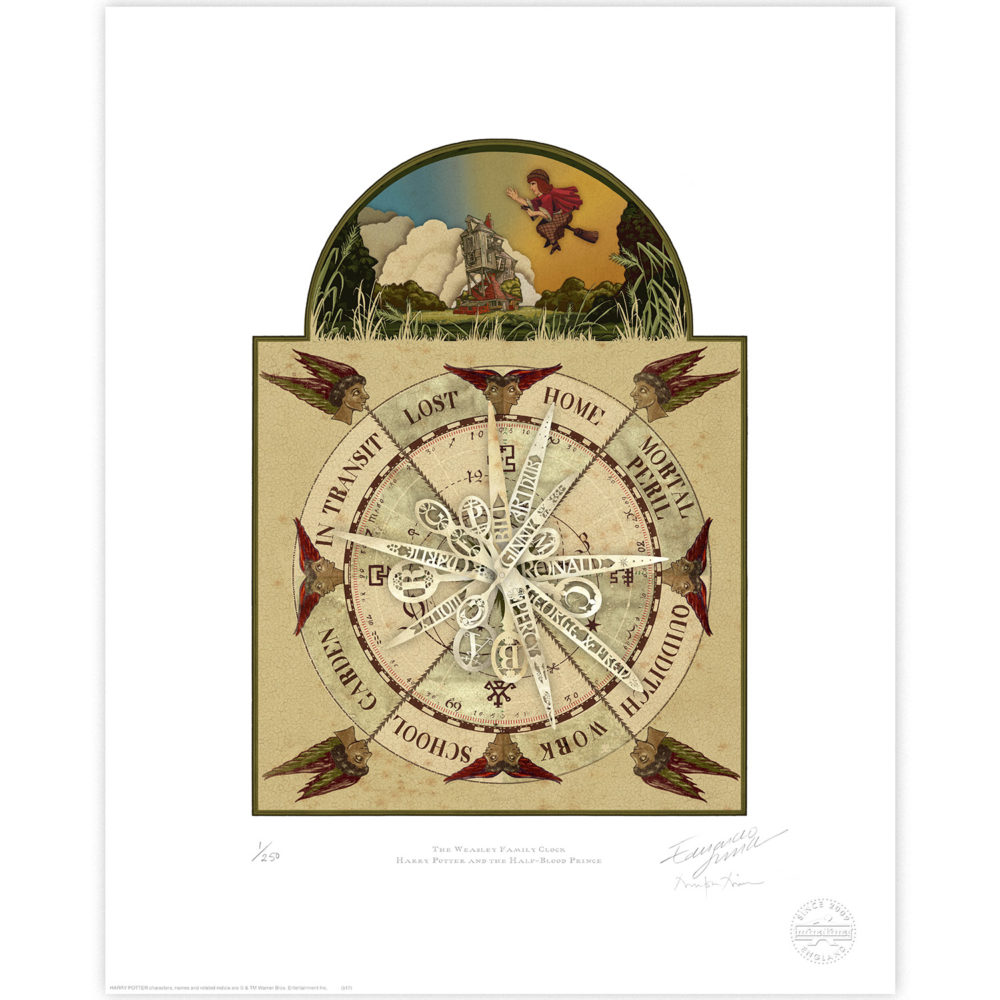 For more, head on over to MinaLima's site. And Happee Birthdae, MinaLima! Thanks for offering a bit of magic for our Muggle homes.