This Harry Potter Christmas decoration will make your house feel like Hogwarts
You're not a true Harry Potter fan if you haven't spent a significant amount of time dreaming about attending Hogwarts yourself. Wearing dress robes, feasting in the Great Hall, and playing wizard's chess in the Gryffindor common room (or whichever house you envision yourself in) are all scenarios Potterheads fantasize about on the daily. Hogwarts School of Witchcraft and Wizardry is the biggest piece in the Harry Potter puzzle. Without it, where would Hermione, Harry, and Ron have turned into the whip-smart wizards (okay, maybe not in Ron's case) they end up becoming?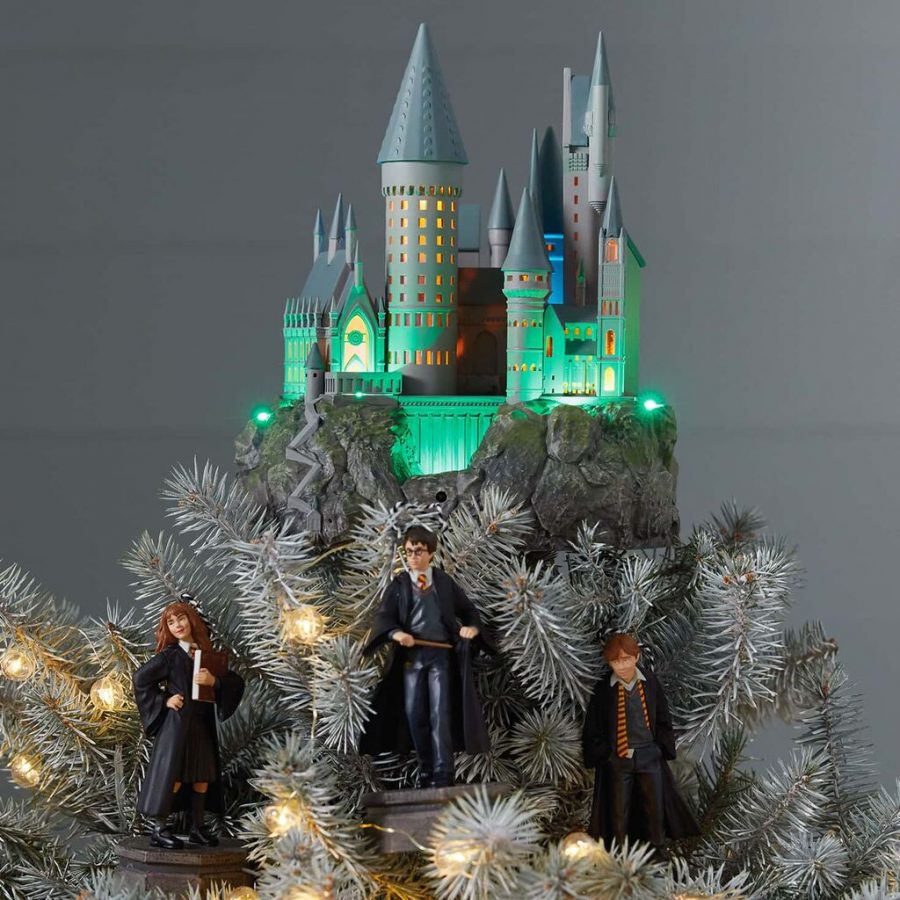 Something about the magical energy of Harry Potter feels akin to the holiday season. So, if a trip to Harry Potter World at Universal Studios isn't in the works, bring a mini Hogwarts to your home this Christmas.
Hallmark created a Hogwarts Castle Musical Tree Topper, so you can add some enchanting energy to your Christmas tree.
The best part? With the press of a button, Hogwarts Castle will light up, and the notes of the Harry Potter theme song, "Hedwig's Theme," will ring through the air. Nothing gets you in a magical mood like that instantly recognizable tune. Just know, you're going to want to drop everything and have a Harry Potter marathon as soon as you hear it.
Shop the Hallmark Hogwarts Tree Topper on Amazon below, and for more Potter-themed holiday finds, shop Pottery Barn's Harry Potter holiday collection here.
Harry Potter Collection Hogwarts Castle Musical Tree Topper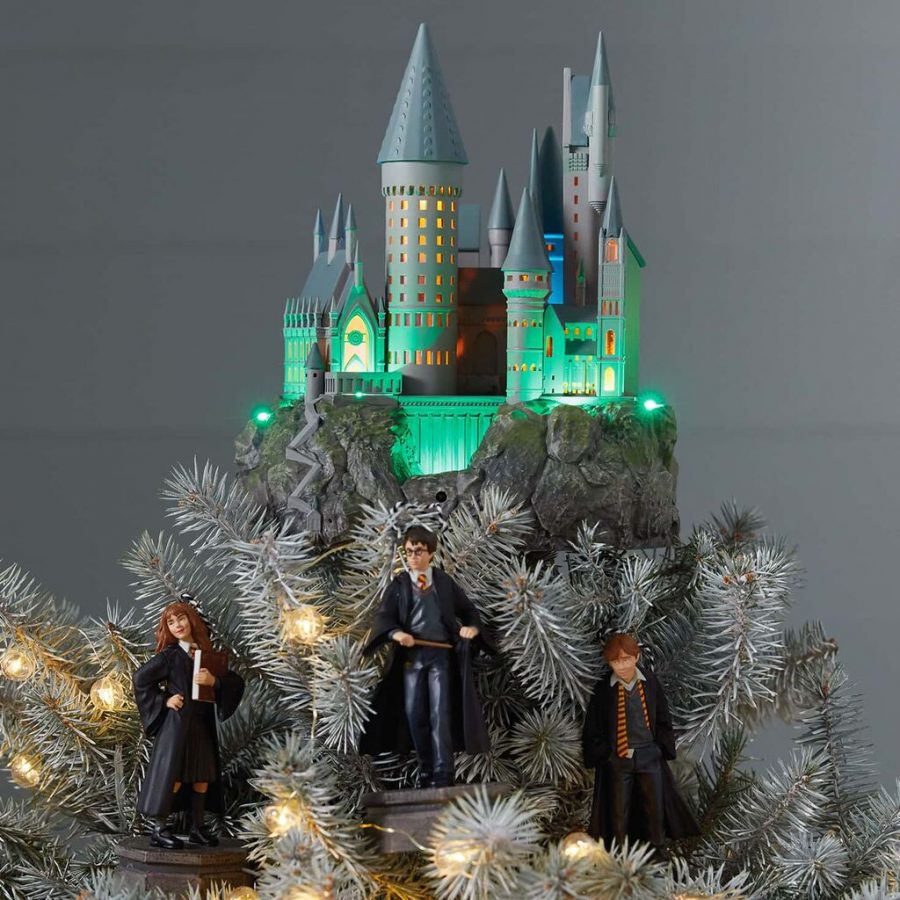 Shop it! $119.99, amazon.com.
Add Hermione, Harry and Ron ornaments below your Hogwarts tree topper for a truly magical effect. With the press of a button, they'll recite scenes from the movies. Talk about bringing Harry Potter to life in your home.