These Harry Potter candles do the Sorting Hat's work and assign you to your Hogwarts house
Potterheads, if you've ever dreamed of sitting in the Hogwarts Great Hall, Professor McGonagall placing the Sorting Hat on your head, and the hat assigning you to your house, we have the next best thing. Although we can't actually send you to Hogwarts, (and we're pretty sure McGonagall has retired by now), we did find Harry Potter candles that will do the sorting hat's work. That's right—with the flicker of a flame, these candles will tell you if you're a Gryffindor, Hufflepuff, Ravenclaw, or Slytherin.
If you choose the "Sort Me!" option, when these candles are lit, they will turn either red, blue, green, or yellow, revealing your true Hogwarts house.
Now, you can prove to your friends that you really are a Gryffindor (or whatever house you identify with). If you already know deep down in your gut where your loyalties lie, don't worry—you can choose that house before ordering. These candles also come in an array of scents that aren't particular to any house. Choose from butterbeer, Hogwarts Christmas, The Wand Shop, Felix Felicia, and Death Eater's kiss (we're guessing that'd be a Slytherin candle). Check out the magical Hogwarts house candles below.
1WickandFable Color Reveal Sorting House Ceremony Candle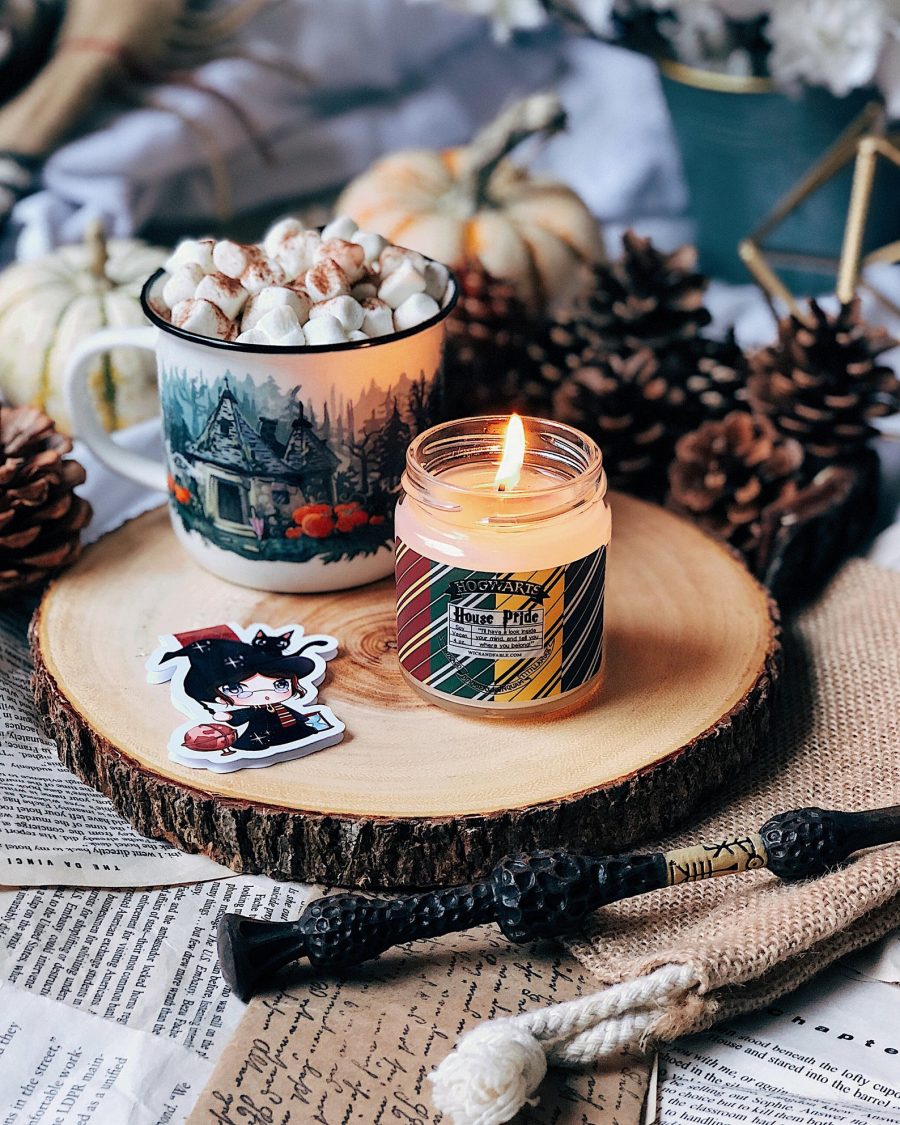 The striped pattern on this candle wrap makes it feel extra Christmasy.
2iMadeThisDayton Mini Sorting Hat Bookish Candle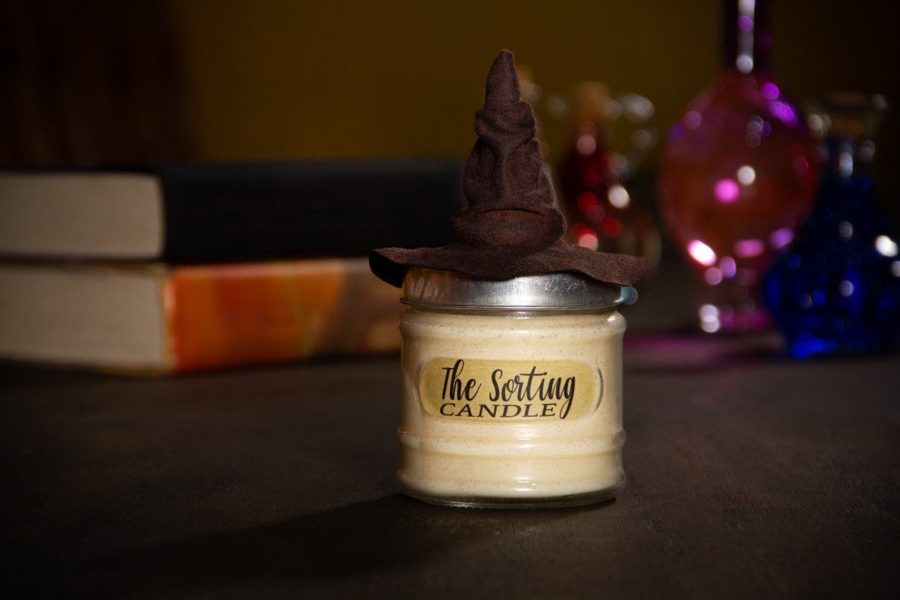 We never thought we'd use the word "cute" to describe the sorting hat, but this mini version really is adorable.
3nerdbirdcreationsco The Sorting Hat soy candle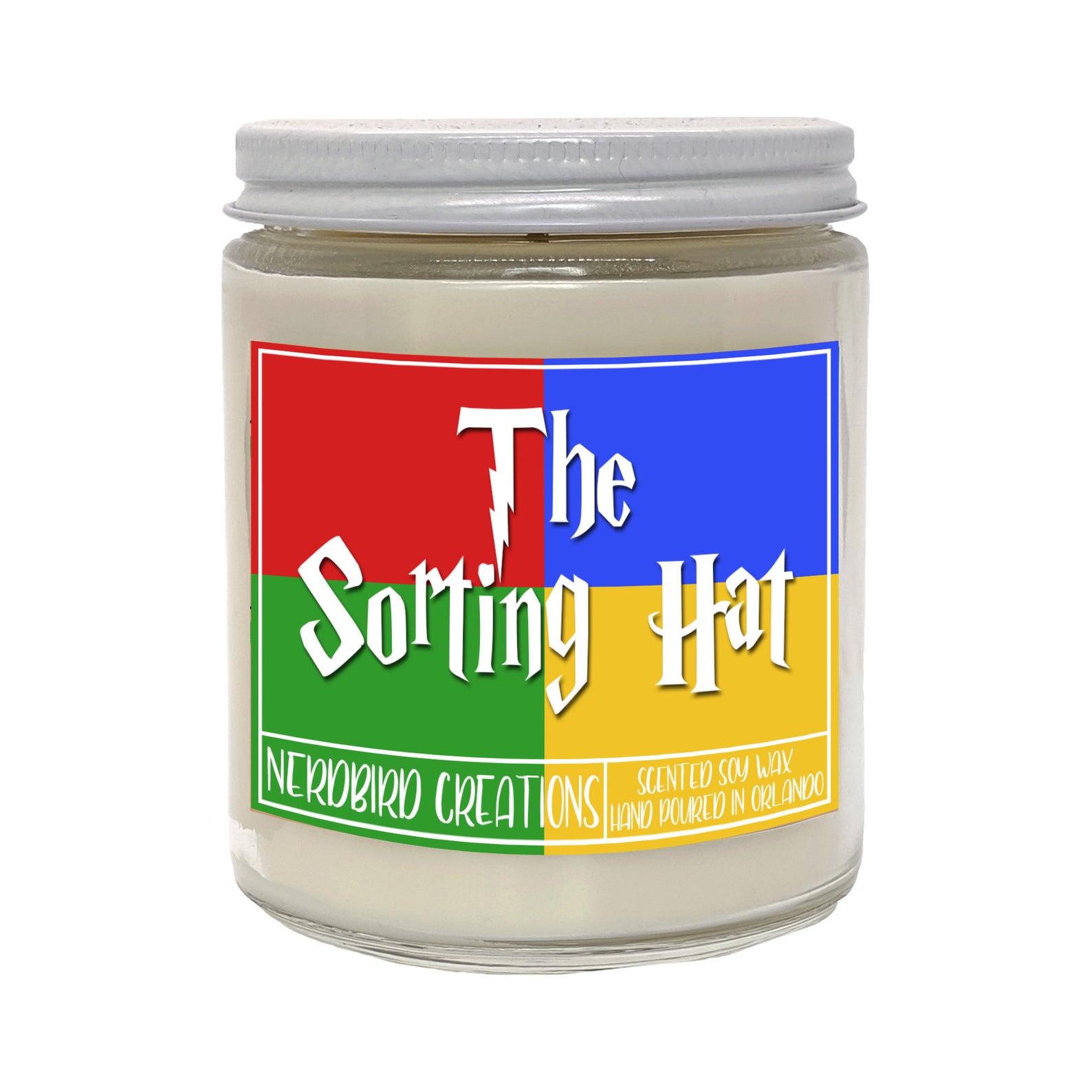 We'd recognize that lightning bolt font anywhere.
4BelleVieCandle The Sorting House Color Candle
A mysterious "Where will you belong?" written across this candle makes the anticipation of being sorted into a Hogwarts house even more exhilarating.
Happy Christmas, Potterheads!