How to decorate your home based on your Hogwarts house (finally!)
It's been more than 20 years since the world first met Harry Potter, the Boy Who Lived. Since then, Potterheads everywhere have obsessively wondered which Hogwarts house they'd be sorted into. According to a 2017 Time survey, while most Americans would reportedly be a Ravenclaw or Hufflepuff, Gryffindor and Slytherin are considered the more well-known houses—each known for producing famous (and infamous) wizards like Harry Potter, Minerva McGonagall, Severus Snape, and Bellatrix Lestrange.
In great news, turns out you can bring your Wizarding World alter ego into your living room with some Harry Potter-themed decorating tips. The team over at the Skirting Board Shop in Manchester, England recently designed four living rooms in the styles of each Hogwarts house. Here's what they came up with—and how you can bring these looks into your home on a budget.
Gryffindor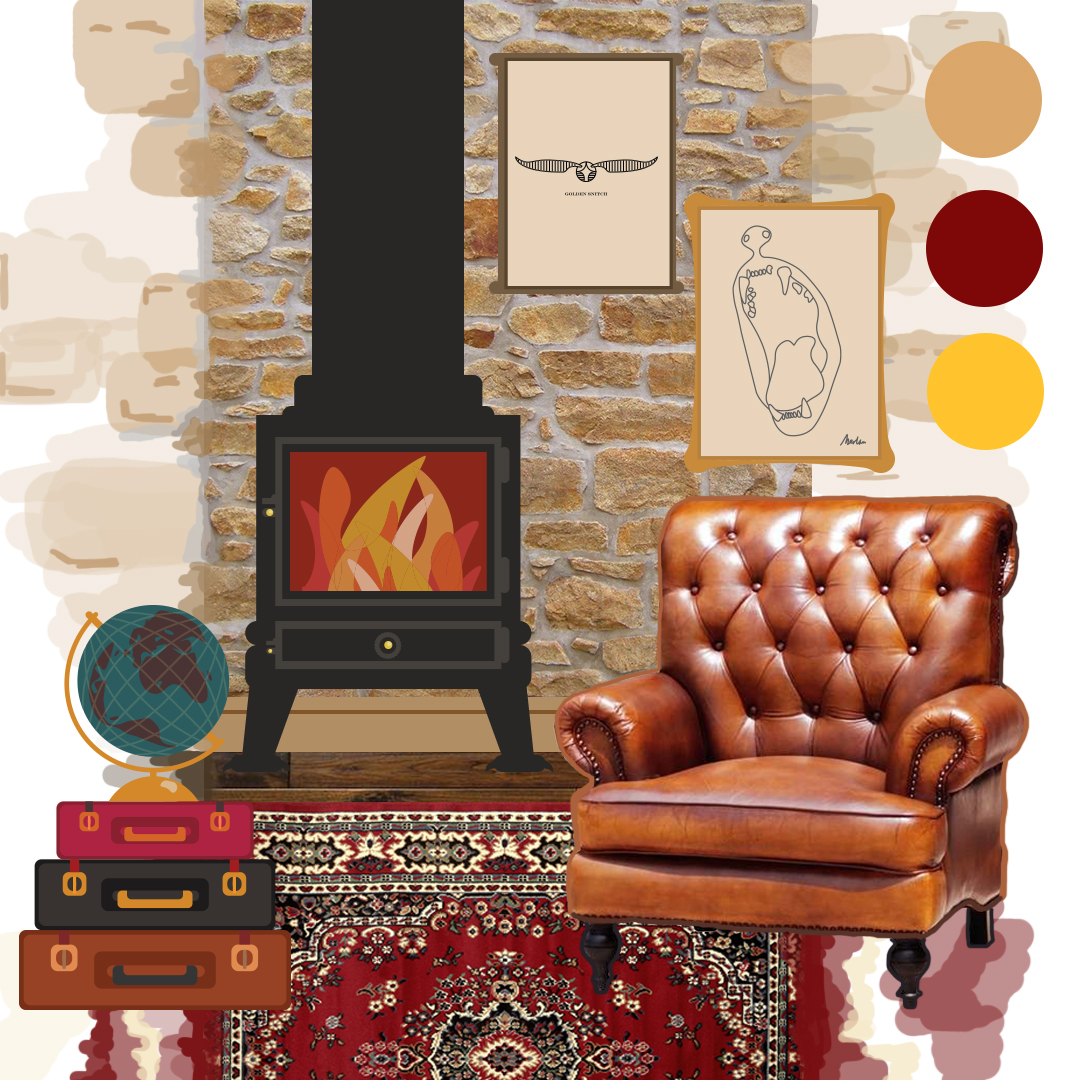 Gryffindor character traits include courage, chivalry, and determination—and considering its house colors are scarlet and gold, corresponding warm and earthy tones are likely to be found in a Gryffindor-style living room.
"Gryffindor interiors are best suited to decadent manor houses in the countryside," John Critchley, e-commerce manager at the Skirting Board Shop, tells HelloGiggles. "Interiors would include extravagant fireplaces and traditional British touches, such as four-poster beds. These features give the home a cozy yet confident ambience, synonymous with the fearless-but-friendly personality characteristic of Gryffindor students."
Secondhand furniture is a great—and, luckily, affordable—way to add some character to a Gryffindor-inspired space, Critchley says. Because the Gryffindor common room features portraits of historical house leaders, Critchley also expects "real" Gryffindor homes to have an abundance of family photographs displayed, perhaps with an odd painting or two thrown in.
Slytherin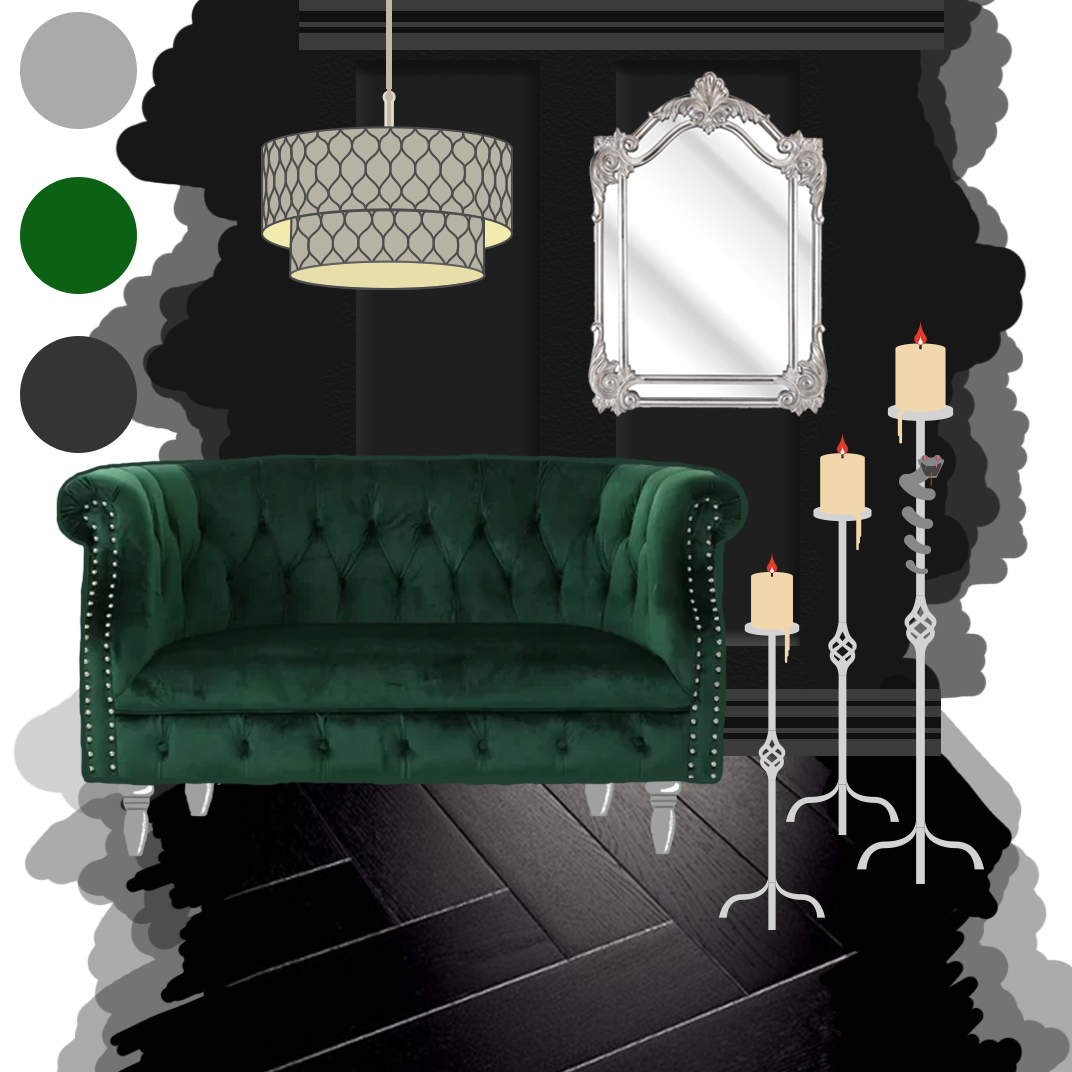 "[Slytherin students] would decorate their rooms with dominant centerpieces that really draw the eye," says Critchley. "Any artwork displayed would be beautiful and mysterious, with a secret story hidden within the paint as a nod to the Slytherin-built Chamber of Secrets. Why not try painting some of your own artwork?"
If you consider yourself an ambitious leader who'd be right at home in Slytherin house, think lots of tall candles and sleek, dark fabrics and furniture. However you choose to decorate, though, keep in mind a Slytherin would probably take great pride in their home, so keeping it clean and well-organized is a must if you want to project that air of Slytherin confidence.
Ravenclaw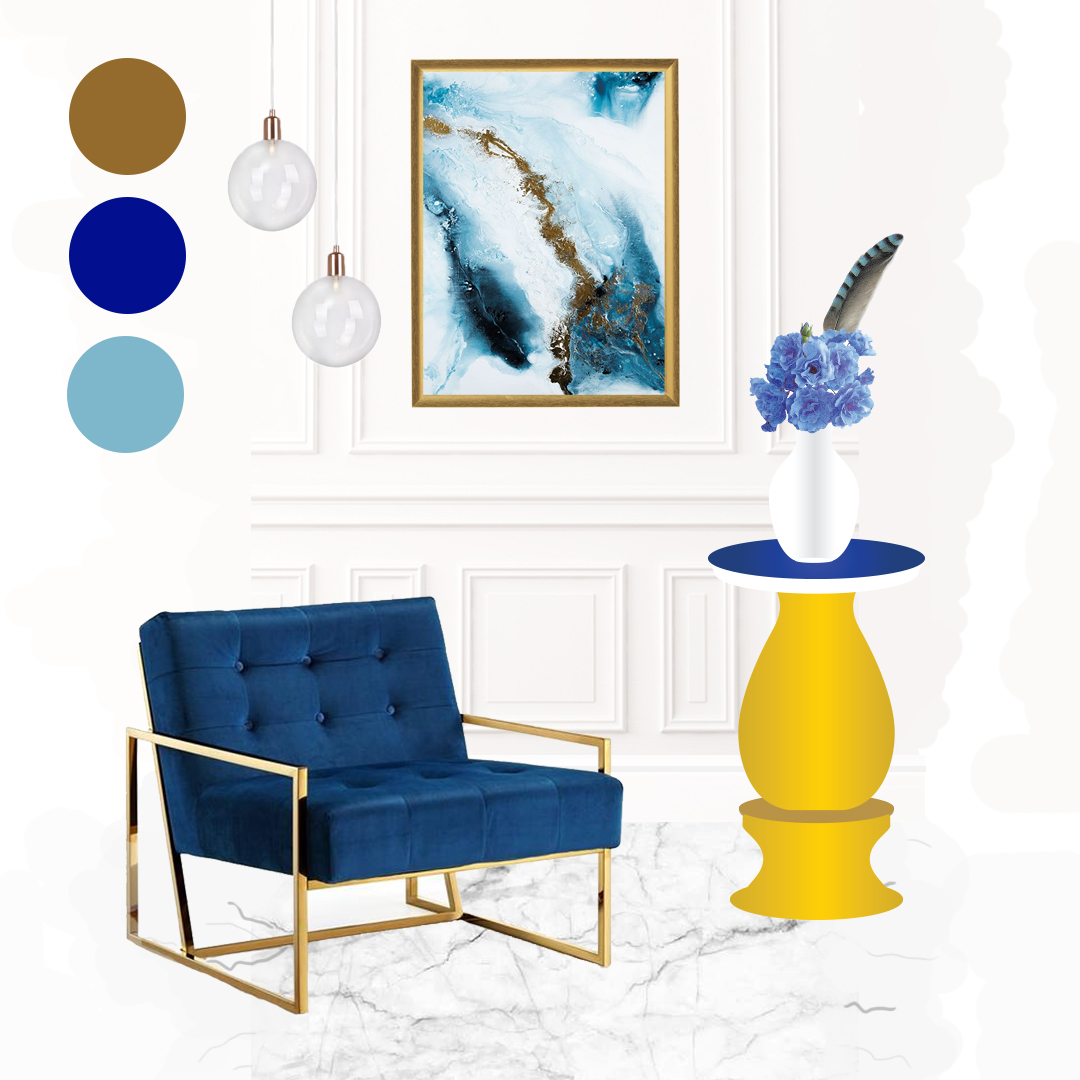 Ravenclaw homes would have plenty of windows and be furnished in dreamy, deep-blue hues, Critchley says. "Ravenclaws are known for their creativity, so we picture Ravenclaw homes to have clean white walls adorned with marbled, abstract artwork in funky, modern frames to reflect this," Critchley says. "Mirrors would be framed in gold and bronze, and feathered cushions would be placed artistically on couches and chairs."
Characterized by their wit and a thirst for knowledge, Ravenclaws would probably feel right at home in a room full of books and other reading materials. A comfy recliner in a deep blue, placed in a well-lit corner of the room, would provide an atmosphere ideal for getting lost in a good novel. (Hmm, we wonder which books a real-life Ravenclaw should start with?)
Hufflepuff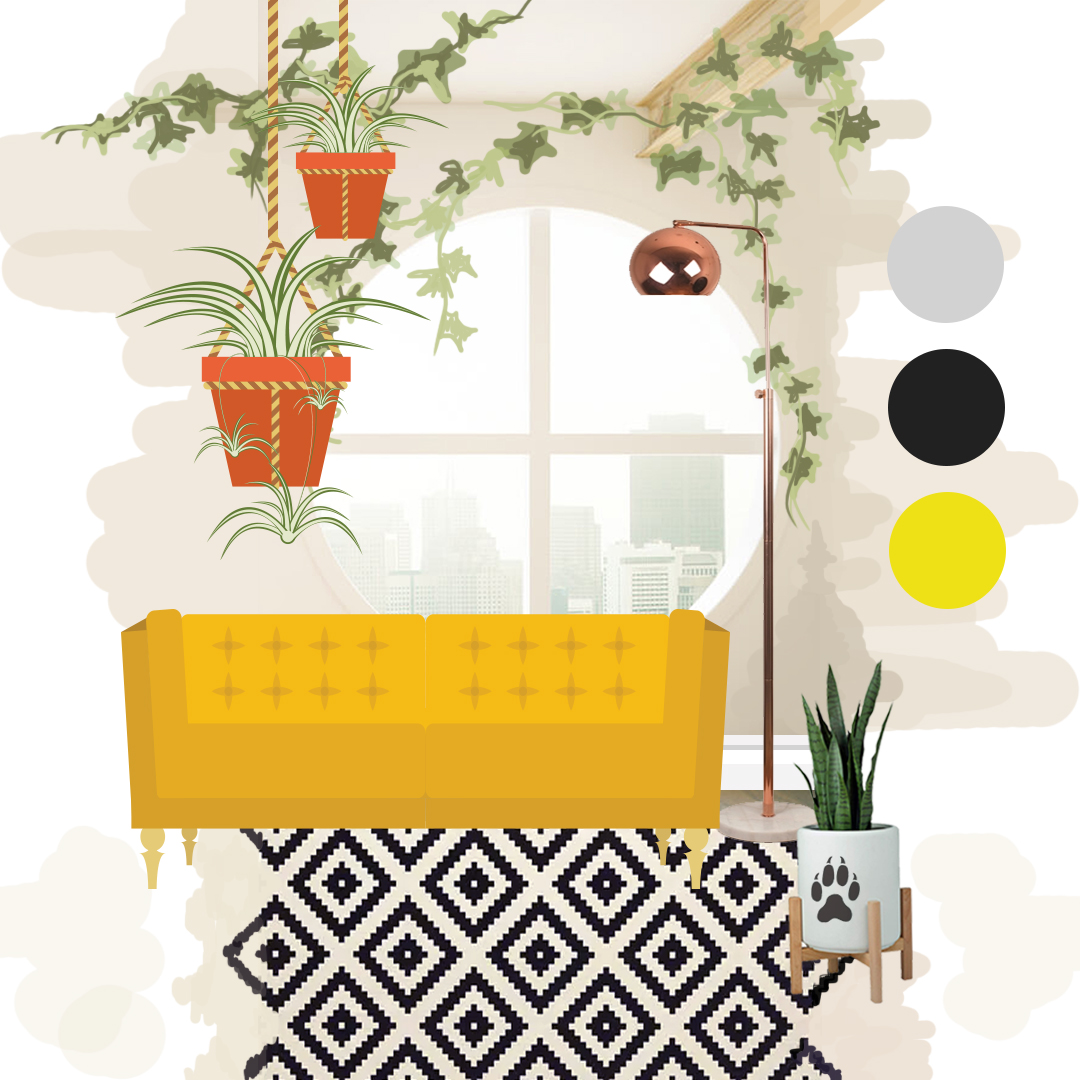 "Students in the Hufflepuff house represent the Earth element, so we'd expect to see a lot of foliage and plants placed around their adult homes," Critchley says. "The atmosphere here should be relaxed and zen to match Hufflepuffs' patient personalities."
Patterned furniture in the house colors of yellow and black would likely be the dominant feature in a Hufflepuff space, with minimal knick-knacks and accent pieces to reflect a Hufflepuff's more modest personality. Hufflepuff homes would also be inspired by Scandinavian interiors, Critchley added, with lots of modern furniture. "Think Ikea-style beech and golden oak tables," he says. "Hufflepuff homes would probably be open and inviting, with a feeling of freshness created by sunshine yellow hues and lots of natural light brought in through windows and skylights."
So which aesthetic best fits your Harry Potter personality?