Harry Potter's Hogwarts acceptance letter is going up for auction, if you have a bunch of Galleons to spare
Muggles, rejoice! You can have your very own piece of Harry Potter history, because Harry's Hogwarts acceptance letter is up for auction. So if you spent your childhood as the boy or girl who lived vicariously through Harry, you can now get your hands on a little piece of the magic via this covetable prop.
Harry's Hogwarts acceptance letter from Harry Potter and the Sorcerer's Stone is currently up for auction.
And you can take it home and frame it and love it and have it for your very own for a cool £1,500 (nearly $2,000), and that's just to start — because that's the starting bid.
It comes from a movie memorabilia auction held by The Prop Store in London. The other auctions include things like Buddy the Elf's costume from Elf, a stop-motion puppet from Corpse Bride (cool, but can you imagine waking up to see that in your room?), and a jacket Jack Nicholson wore in The Shining. Not to mention, Ron's Howler from Chamber of Secrets!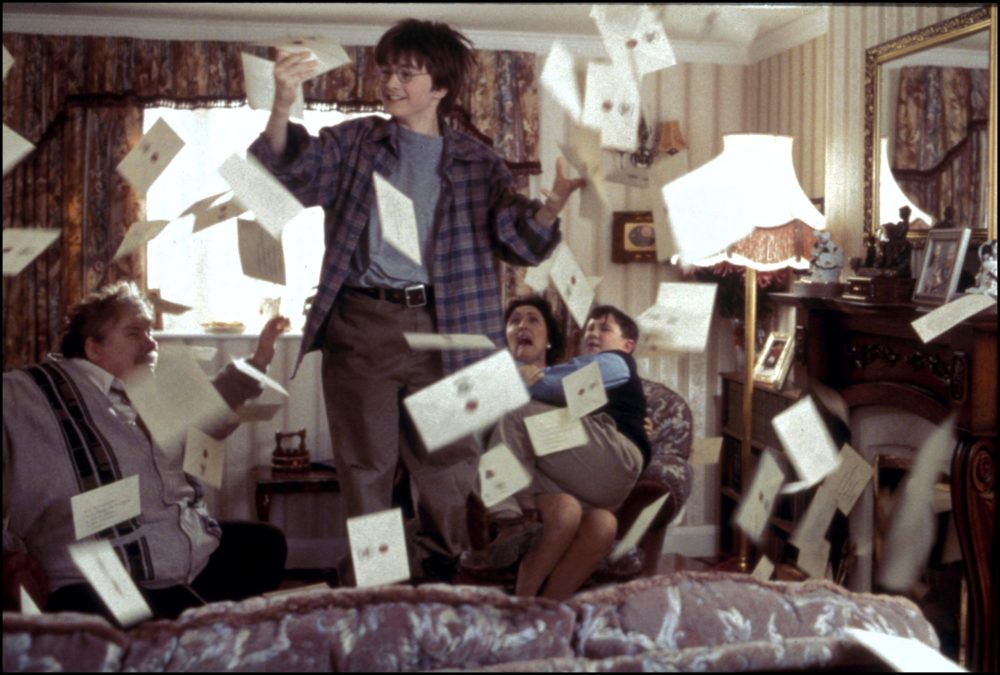 Harry's letter was, of course, heavily featured in the film, but it's still in pretty pristine condition.
We imagine that the auction will be pretty heated, so if you're keen to get your hands on this, you may have to be just as proactive as Harry was in the first book-slash-movie.
And luckily, you don't have to go to London to place a bid. The Prop Store accepts online bids, and you can find more info online. So if you're game, get those Galleons ready.