This "Harry Potter" Golden Snitch engagement ring is so beautiful it could be a Horcrux
If you're a true Harry Potter fan like us then you're going to absolutely LOSE IT over this Golden Snitch engagement ring because it's 100% the most amazing and beautiful thing we might ever have seen.
It's not secret that Harry Potter and stunning jewelry makes a magical combination. It's also no secret that anything to do with Harry Potter and engagements and weddings is a match made in heaven, too. We've been totally blown away by wedding cakes, this incredibly inventive and creative IRL Pensieve anniversary present, and this Golden Snitch wedding veil. And now we've got another item to add to our Harry Potter wedding wishlist.
We've totally fallen Sorting Hat over heels for this Golden Snitch engagement ring.
https://www.instagram.com/p/BMDaXtGDZjk
Created by Sapphire Studios, a Melbourne-based jewelry designer, the ring is totally subtle and looks like the most bedazzled Quidditch ball imaginable.
As our friends Refinery 29 point out, the ring is built up of a 0.50 carat diamond that has been surrounded by 0.90 carat diamonds. What's more, the band comes in a variety of different colors, too, including white gold, yellow gold, rose gold, and sterling silver (rose gold is our favourite, we think).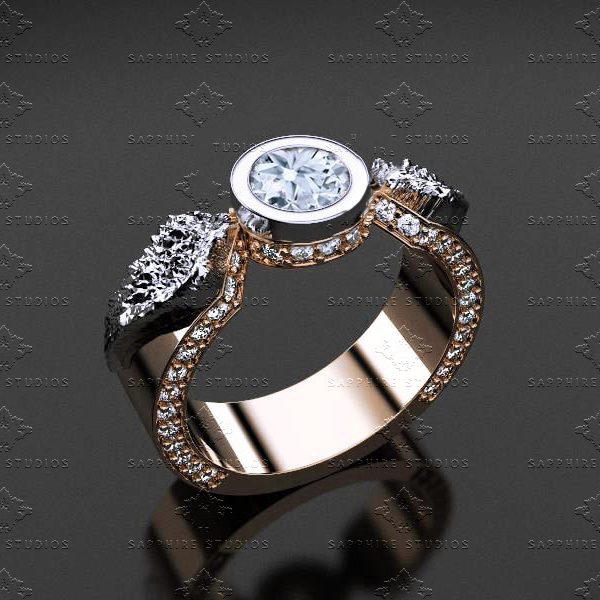 The Golden Snitch rings are priced between $649 and $999 depending on what banding you choose.
However, Sapphire Studios also have another style of Harry Potter-themed rings, too, and we can't get enough.
If Quidditch isn't your thing and you're more into Wizarding conspiracy theories, then there's also a Deathly Hallows ring for you.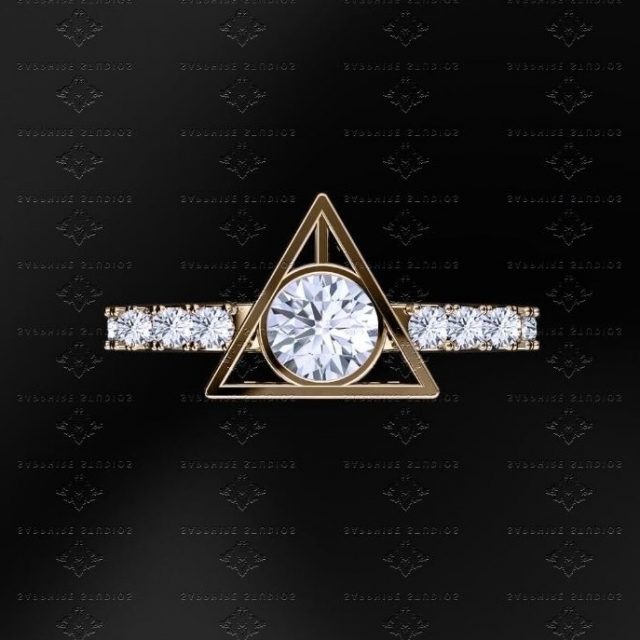 Okay, we're totally 100% in love with these. While we might not be the masters of the Hallows (yet), we can totally get onboard with rocking this blinged up version of the now iconic symbol.
These rings are priced a tiny bit higher than the Golden Snitch, with prices ranging from $489 to $1,419. Complete with a 0.70 carat diamond, the Deathly Hallows rings also come with a variety of different colored bands, including rose or yellow gold and sterling silver. Aren't they all just SO stunning.
We'll totally be adding these to our long list of Harry Potter engagement rings.