You can tour the Harry Potter: A History of Magic exhibit for free from your couch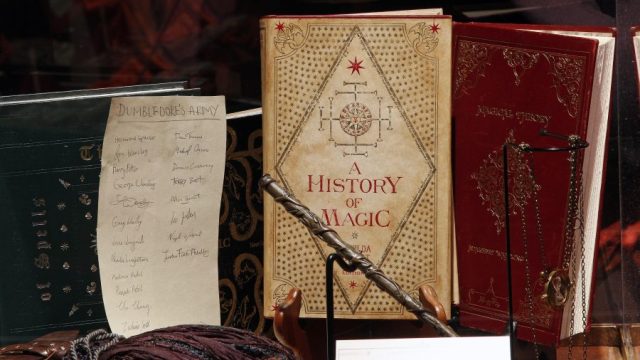 Calling all Potterheads: We found another magical at-home activity to keep you (or your kids) busy. We've already (virtually) ridden Hagrid's Magical Creatures Motorbike Adventure and enrolled in Hogwarts classes online (the Potions class is hard). But now we're taking a step back to the bread and butter of the wizarding world—and learning about the history of magic. That's right: You can virtually tour the Harry Potter: A History of Magic exhibit for free, from your home, today.
Inside the exhibit, you can explore nine rooms filled with spell books, artwork, and magical artifacts from the wizarding world. You'll learn about many of the traditions and folklore that originally inspired J.K. Rowling to create the magical world of Harry Potter and write the series. There are also full books explaining the history behind subjects like Charms, Divination, and Herbology, all of which inspired Hogwarts classes.
One highlight every Harry Potter fan will appreciate: You can read the original synopsis that Rowling wrote and pitched to publishers for her first book, Harry Potter and the Philosopher's Stone.
You can also see sketches of various locations that Rowling drew while drafting the series.
The British Library in London was home to the Harry Potter: A History of Magic exhibit from 2017 to 2018. But once it became hugely popular, the exhibit went virtual through the Google Arts & Culture platform. Fans of the beloved series have been able to virtually tour the space for almost two years, but now is the perfect time to dive into the experience from home. (Then maybe we should rewatch the whole series, because what else do we have to do while practicing social distancing?)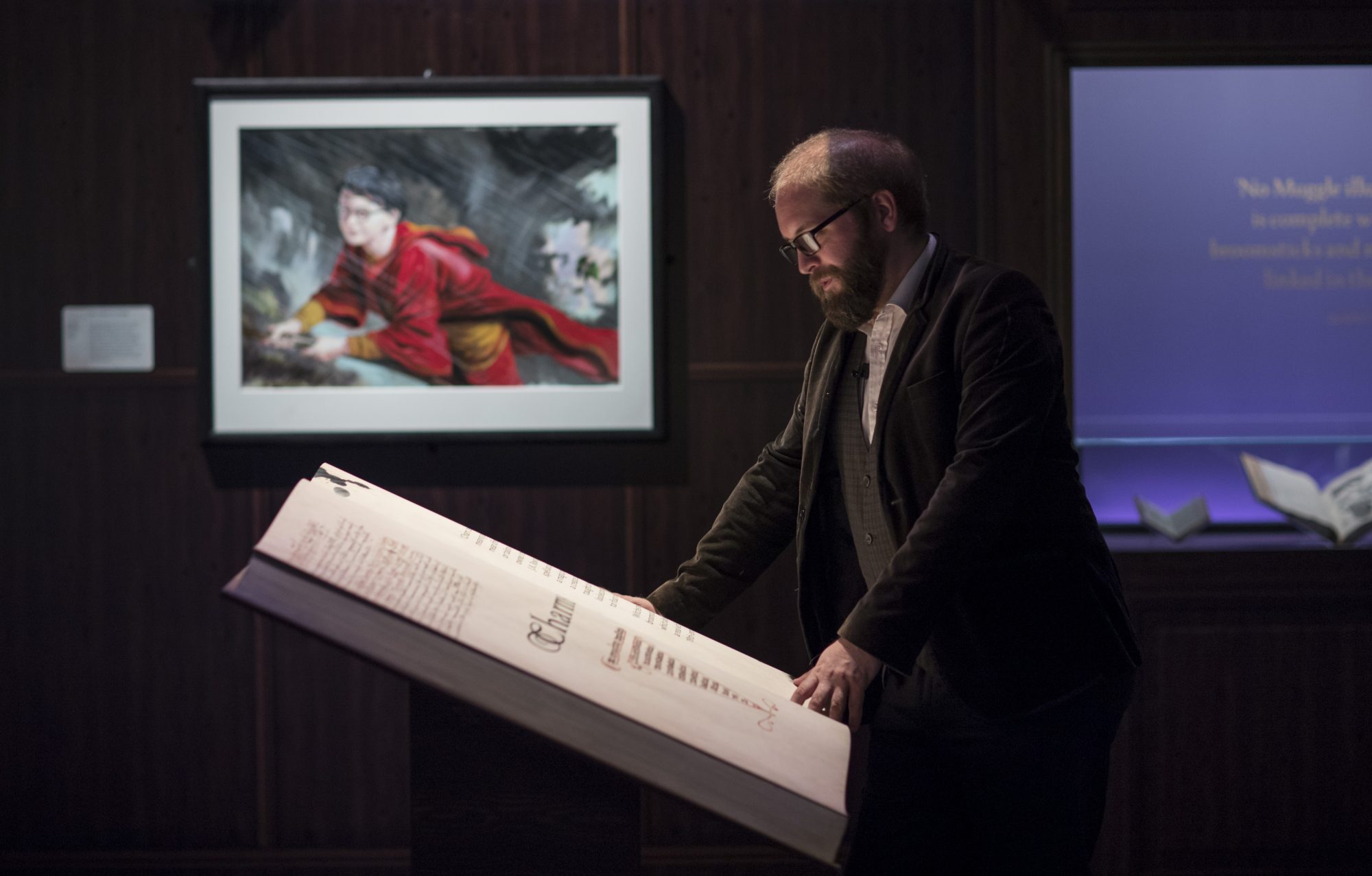 All of these behind-the-scenes details show just how creative and detail-oriented Rowling was while creating this world (as if we weren't already amazed by her imagination). Explore the Harry Potter: A History of Magic exhibit while you stay home, and experience a little magic on your couch today.
As information about the coronavirus pandemic rapidly changes, HelloGiggles is committed to providing accurate and helpful coverage to our readers. As such, some of the information in this story may have changed after publication. For the latest on COVID-19, we encourage you to use online resources from CDC, WHO, and local public health departments, and visit our coronavirus hub.