This Harry Potter-themed engagement ring reps all four Hogwarts houses, and oh yeah, it's stunningly beautiful, too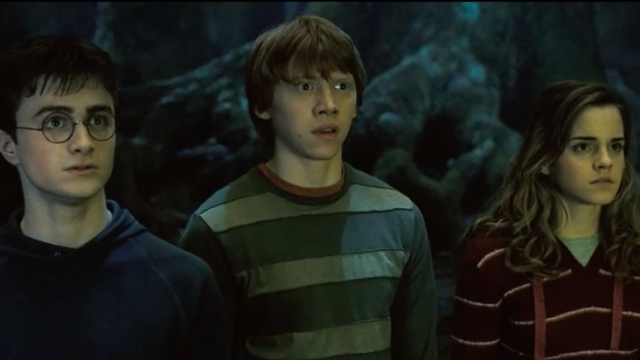 Someone get this guy an award for being the best fiancé ever. On Monday, June 11th, Reddit user Katiemack777 posted a photo of the most glorious engagement ring we've ever seen. When popping the question, her fiancé presented her with a Harry Potter-themed engagement ring that is basically the Hogwarts crest in ring form. It's subtle, glamorous, and unquestionably magical.
The ring itself is a mashup of three separate gold rings combined into one. The stacked beauty reps all four Hogwarts houses with four gems in each house color — "two sapphires, a ruby and a tsavorite," Katiemack777 wrote. The colorful stones surround a beautiful diamond set on a simple gold band. The best part is that Katiemack777's fiancé designed the ring himself with help from Shane Co.
"My (now) fiancé knows that I love Harry Potter almost as much as I love him," Katiemack777 wrote in the caption of her post. "So he designed a pretty special ring for me."
Her post has been upvoted over 24,000 times on Reddit and has received over 600,000 views on Imgur. Harry Potter fans cannot get enough of this ring.
We're pretty jealous. As many Reddit users have stated in the comments, Katiemack777's fiancé is definitely a keeper.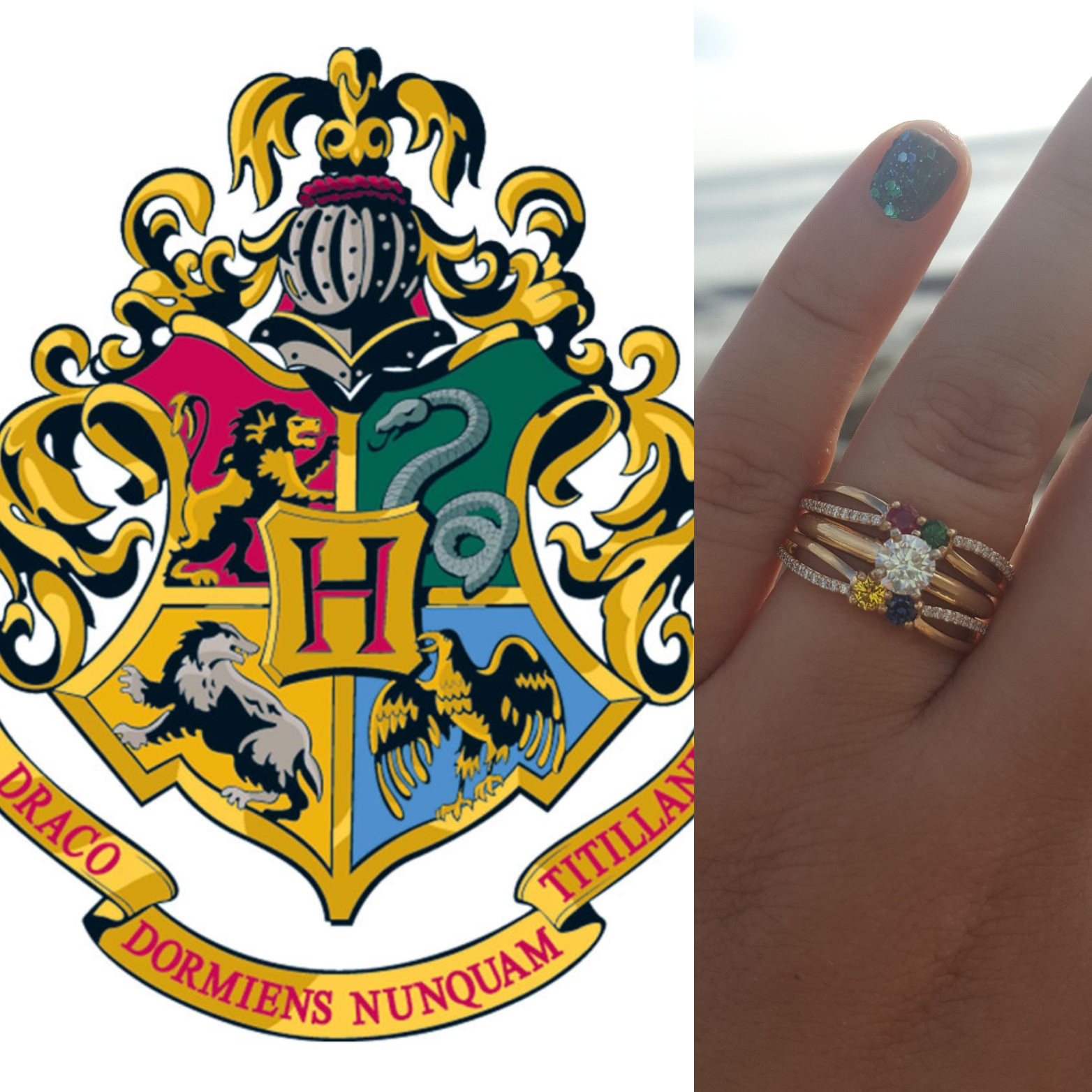 If you're as obsessed with this ring as we are, you might want to take a look on Etsy to find a similar Harry Potter-themed piece. This Golden Snitch citrine ring, for example, is understated yet fabulous.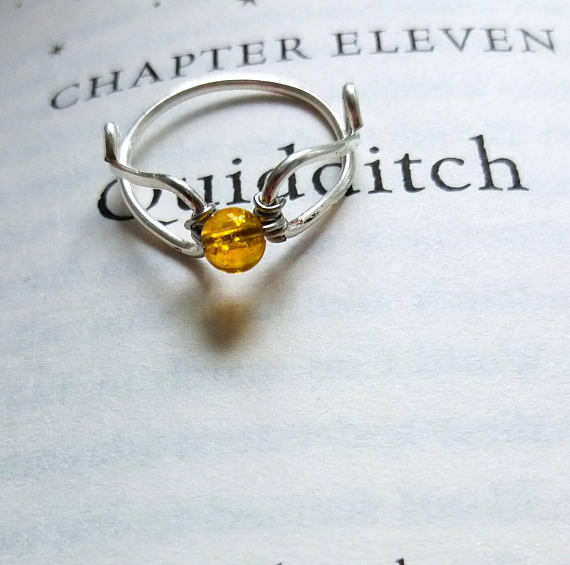 Or go all out with this personalized Hogwarts house engagement ring.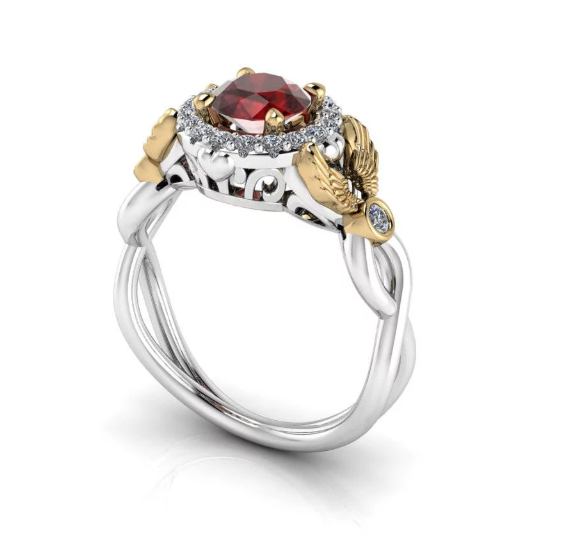 Thanks to Katiemack777's wizard of a soon-to-be husband, our future fiancé has a lot to live up to.