The costume designer for "Harry Potter" has a favorite costume that will *always* be perfect
Today marks the 20th anniversary of the release of Harry Potter and the Philosopher's Stone (the book!), so we're taking a look back at the costumes of the film series that followed.
HelloGiggles hopped on the phone with costume designer Jany Temime. She started on Harry Potter and the Prisoner of Azkaban and worked all the way through Harry Potter and the Deathly Hallows – Part 2, and said there's a particular costume she loves from the two films that came before her.
The costume being that of Professor Snape (Alan Rickman).
"I never changed Professor Snape," explained Temime, who currently has a partnership with Prismacolor. "I used the Professor Snape costume and I remade it. I made another cape. I always kept Professor Snape [as he was], because I thought it was a great costume."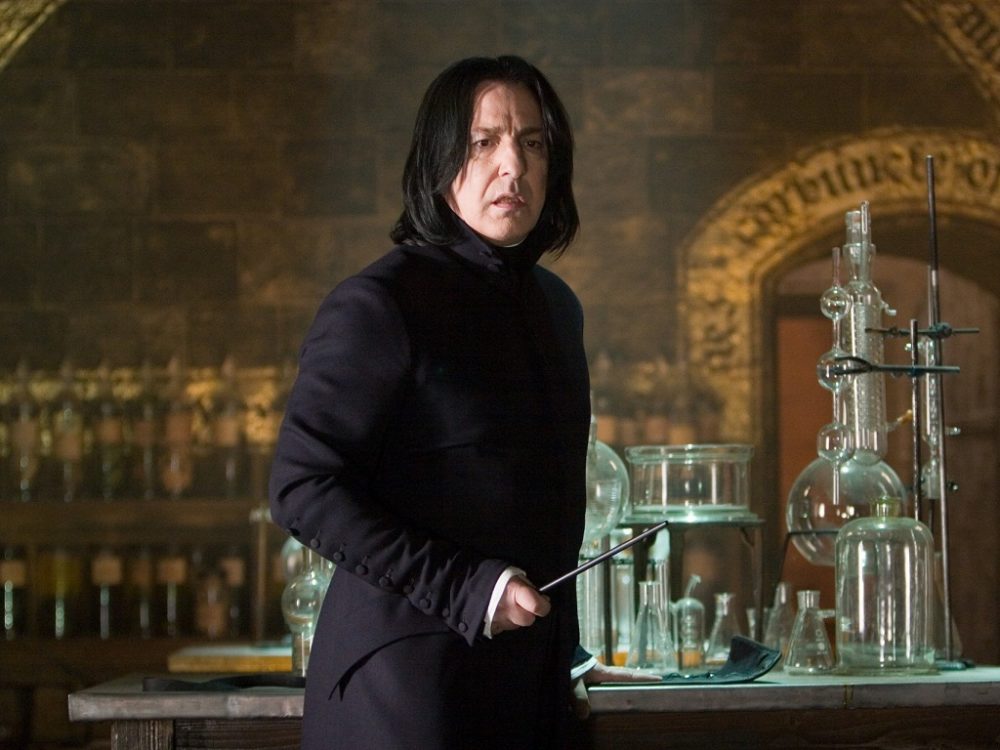 So, why did Temime love this look so much? Well, that comes down to one word.
"Because, it was perfect. When something is perfect you cannot change it. Why should you change it? It was him. And he never changes, Professor Snape. He's the sort of guy who goes to bed in his costume [laughs]. Bless him, Alan Rickman."
https://www.youtube.com/watch?v=Xsa1B-RyyXQ?feature=oembed
"I will always remember, we were shooting in a bathroom and [Malfoy] is on the floor," Temime continued, presumably referring to when Malfoy and Harry faced off in Harry Potter and the Half-Blood Prince. "Then, Alan runs with the cape on top of his costume. He crawls on the floor and he leans next to the shape on the ground. He did that 20 times, and 20 times the cape was exactly, precisely draped on the floor in a perfect position. I think you have to be a Shakespearean actor to do that."
As for the anniversary, Temime finds it hard to believe it's been a whole 20 years since Harry Potter began. She attributes the series' longevity to the quality of the work. "It's a fantastic project," she said. "If not, it wouldn't go on for so long…it's not something [that's like] this year and then people forget. They don't forget. They come back to it, and it became a part of their education."
That it did, so here's to the many years — and stories — ahead.