Harry Potter's childhood home is now on the market
Every Harry Potter fan has wished that J.K. Rowling's magical world was real. And while you can visit the Wizarding World of Harry Potter or the movie set in the U.K., there's always that inevitable disappointment that you'll never be a wizard like Harry Potter. But thanks to a real estate website, we have discovered the next best thing. You can buy Harry Potter's childhood home in Godric's Hollow. As long as you don't mind that it was the place where Voldemort killed Harry's parents — and have nearly £1 million — this epically important piece of wizarding history could be yours.
The listing on the real estate company Carter Jones' website is for the De Vere House in the village of Lavenham in Suffolk, England. While James, Lily, and Harry Potter didn't really all live there back in the early '80s, the house was used in both parts of Harry Potter and the Deathly Hallows as the setting for the Potter's Godric's Hollow home.https://the-first-avenger.tumblr.com/post/11182380860/this-is-where-they-died-hermione-this-is-where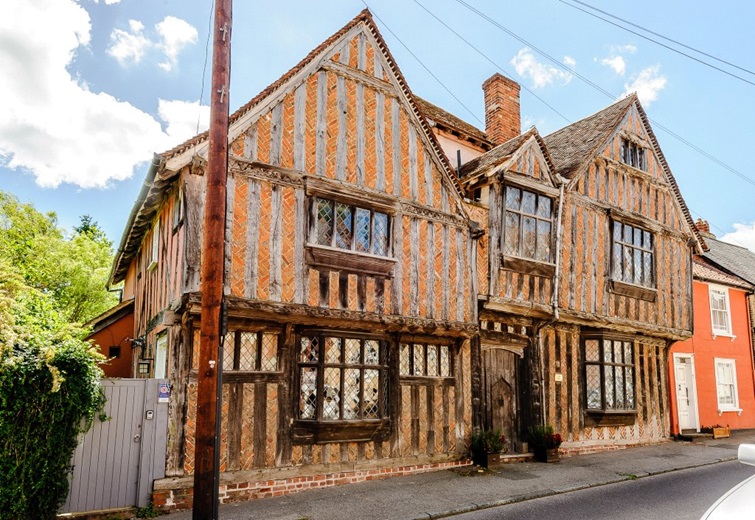 The house is in much better shape than when Harry and Hermione saw it ruined by dark magic and time in The Deathly Hallows — Part One. Though reflecting on James's and Lily's deaths is making us more depressed by the minute, we have to admit the home looks rustically cozy.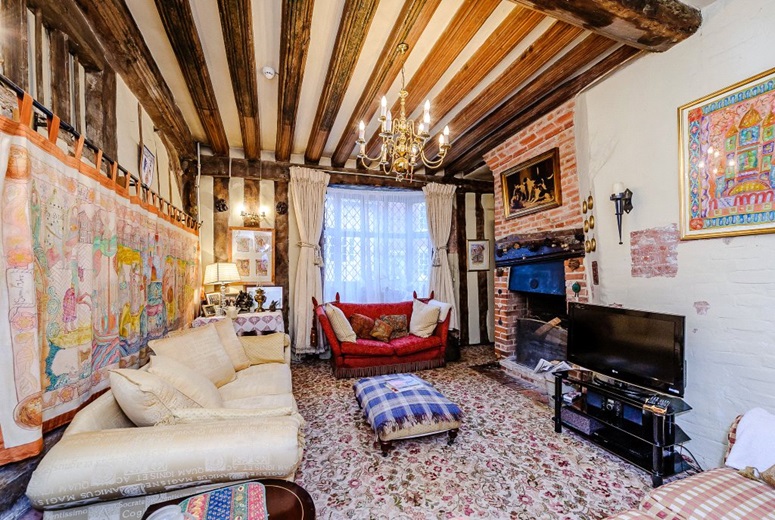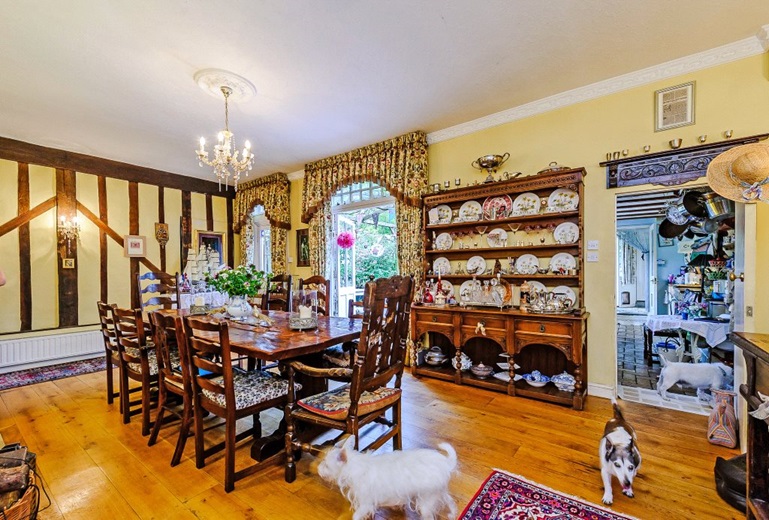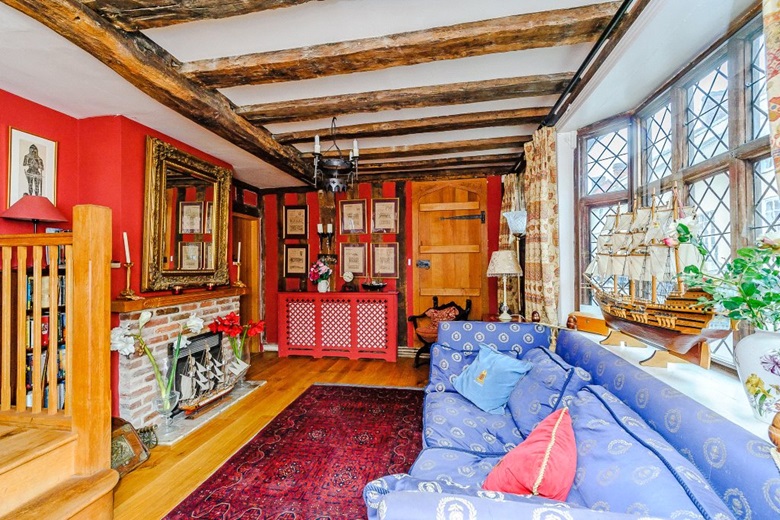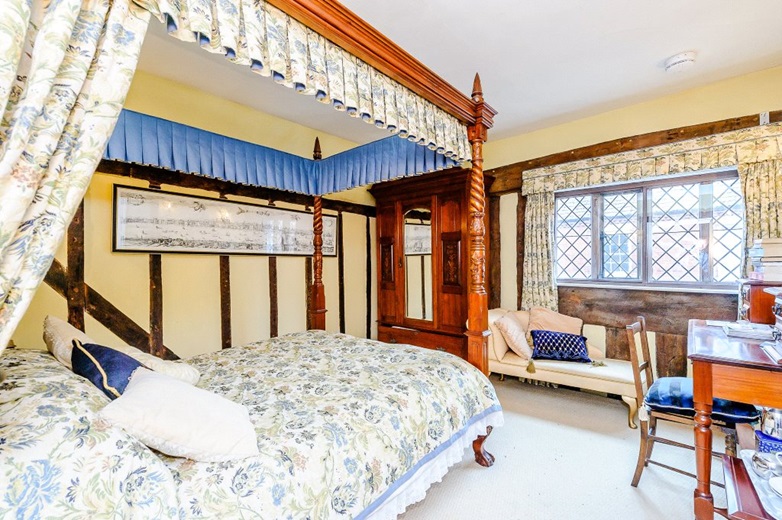 (Excuse us while we sob for a minute.)
ANYWAY. No wizards were murdered in this six bedroom, four bathroom home. Plus, check out the backyard! Just imagine baby HP toddling around back there with those chickens. That's a nice thought, right?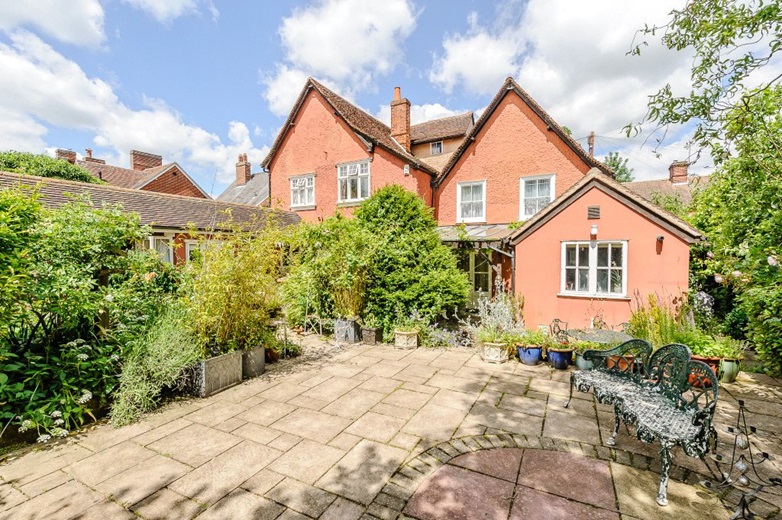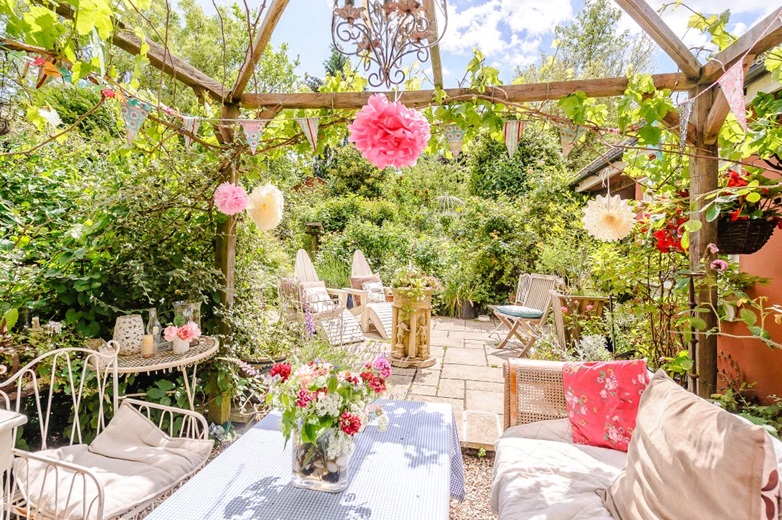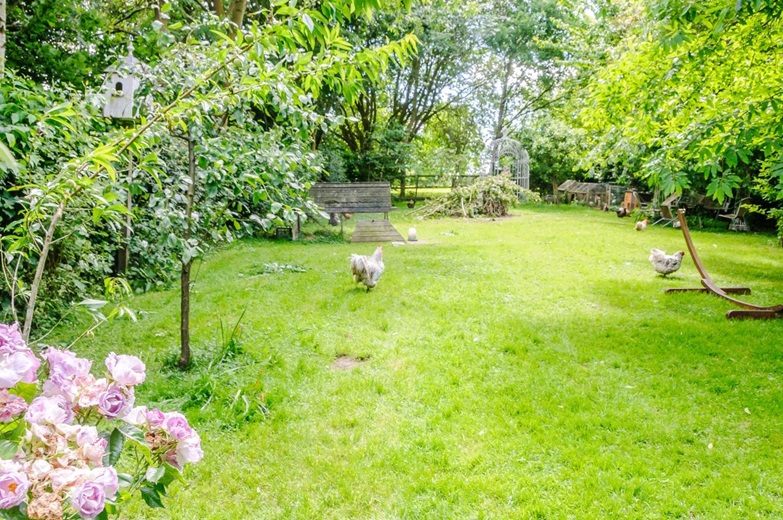 With the listing price being approximately $1.3 million, this home isn't cheap. But you honestly can't put a price on living in the place where Harry Potter first defeated Voldemort. So let the bidding on this historically significant building (in both the real world and in Rowling's world) begin!