You can stay in Harry Potter's childhood home on Airbnb, and we're heading for the Floo Network right now
Other than the Hogwarts acceptance letter we've been stubbornly awaiting for the past 20-something years, this is the best possible news a grown-up Harry Potter fan could hope for. The cottage where Harry Potter was born is now available to rent on Airbnb.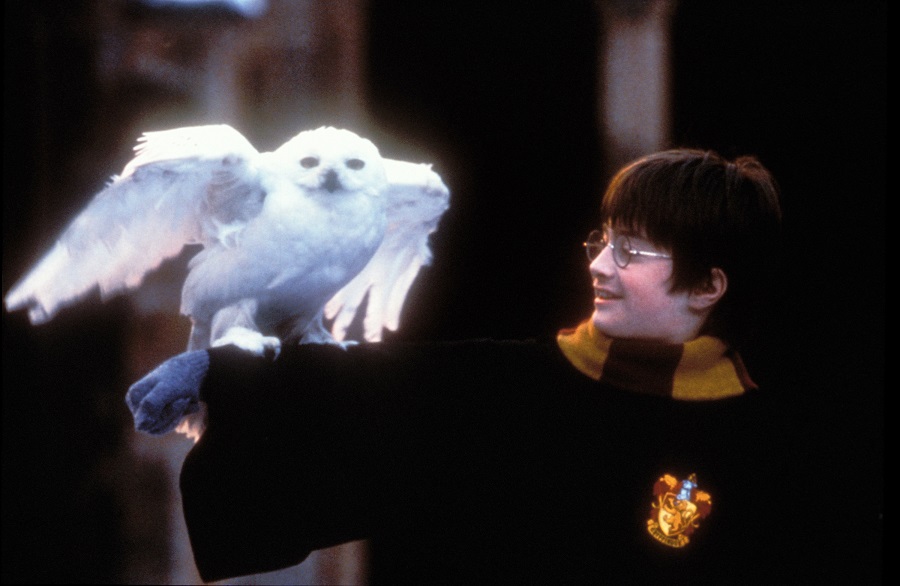 De Vere House appeared in the film adaptation of Harry Potter and the Deathly Hallows as the home where Lily and James Potter raised baby Harry, until (obvious spoiler alert) Lord Voldemort killed Harry's parents and left him with the badass scar (which Prince William also has). After the attack, he was forced to live in a closet under the stairs at the Dursleys' house.
The village of Lavenham in Suffolk, in which De Vere House is located, also appeared in the movie as the fictional town of Godric's Hollow.
According to the De Vere House Airbnb listing, Lavenham is "reputedly Britain's finest medieval village, with over 300 protected heritage properties." Happily, the house itself is very much not stuck in an era when the life expectancy was literally 33. For one thing, its two bedrooms have TVs and ensuite bathrooms stocked with shampoo, soap, and hair dryers.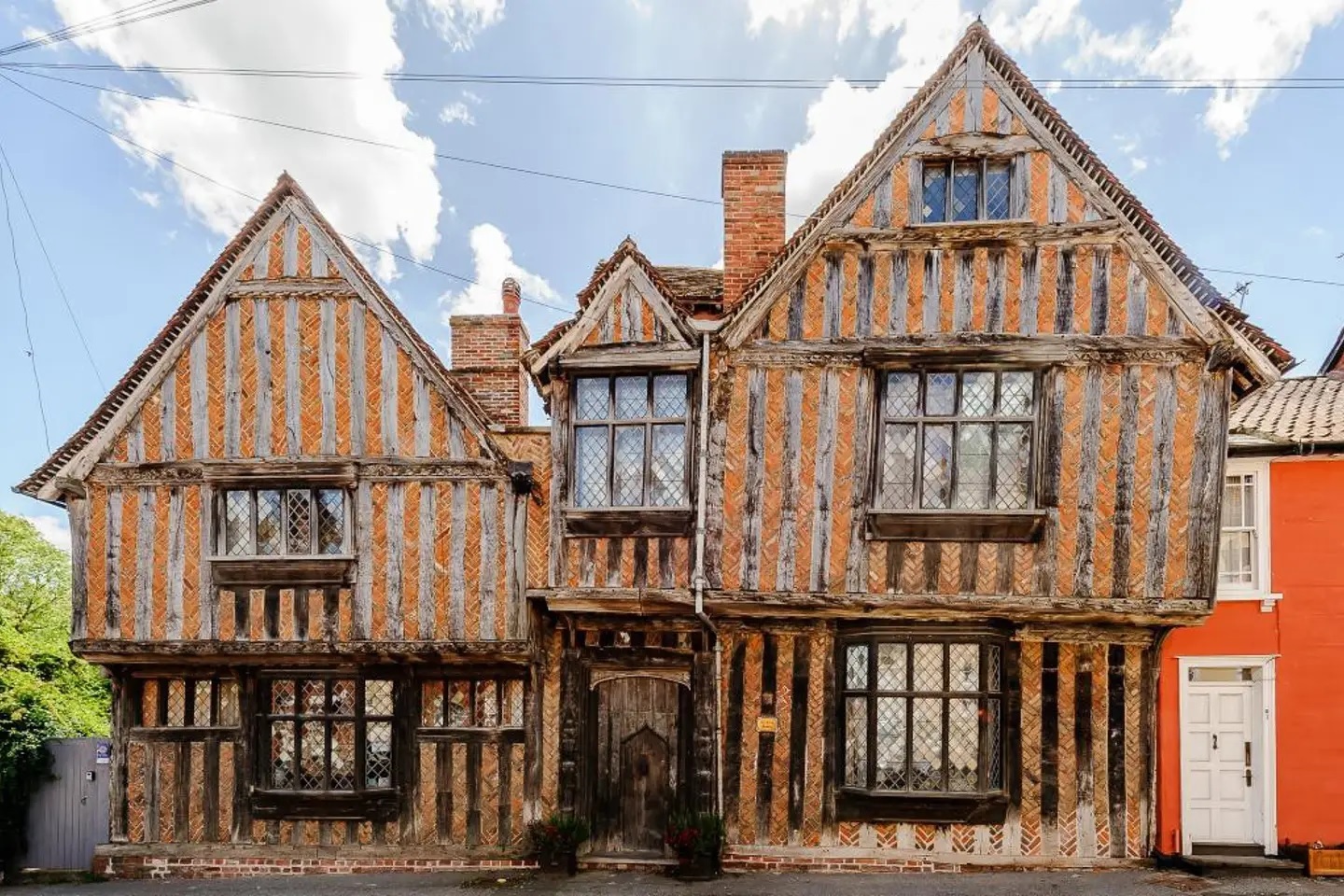 The cottage also boasts central heating, a laptop-friendly workspace, a quaint courtyard garden, and a cozy indoor fireplace, which obviously must be connected to the Floo Network. There's no kitchen, but guests are treated to a free full English breakfast every morning (amazing!). We're also very excited about the two Jack Russell terriers and the "flock of chickens" that live in the property's main house and grounds.
Importantly, De Vere House has continuous WiFi throughout the house so you can spend your holiday streaming all the Harry Potter movies.
Unfortunately, the house isn't suitable for pets, children, or those with mobility issues due to the home's age and wonky layout.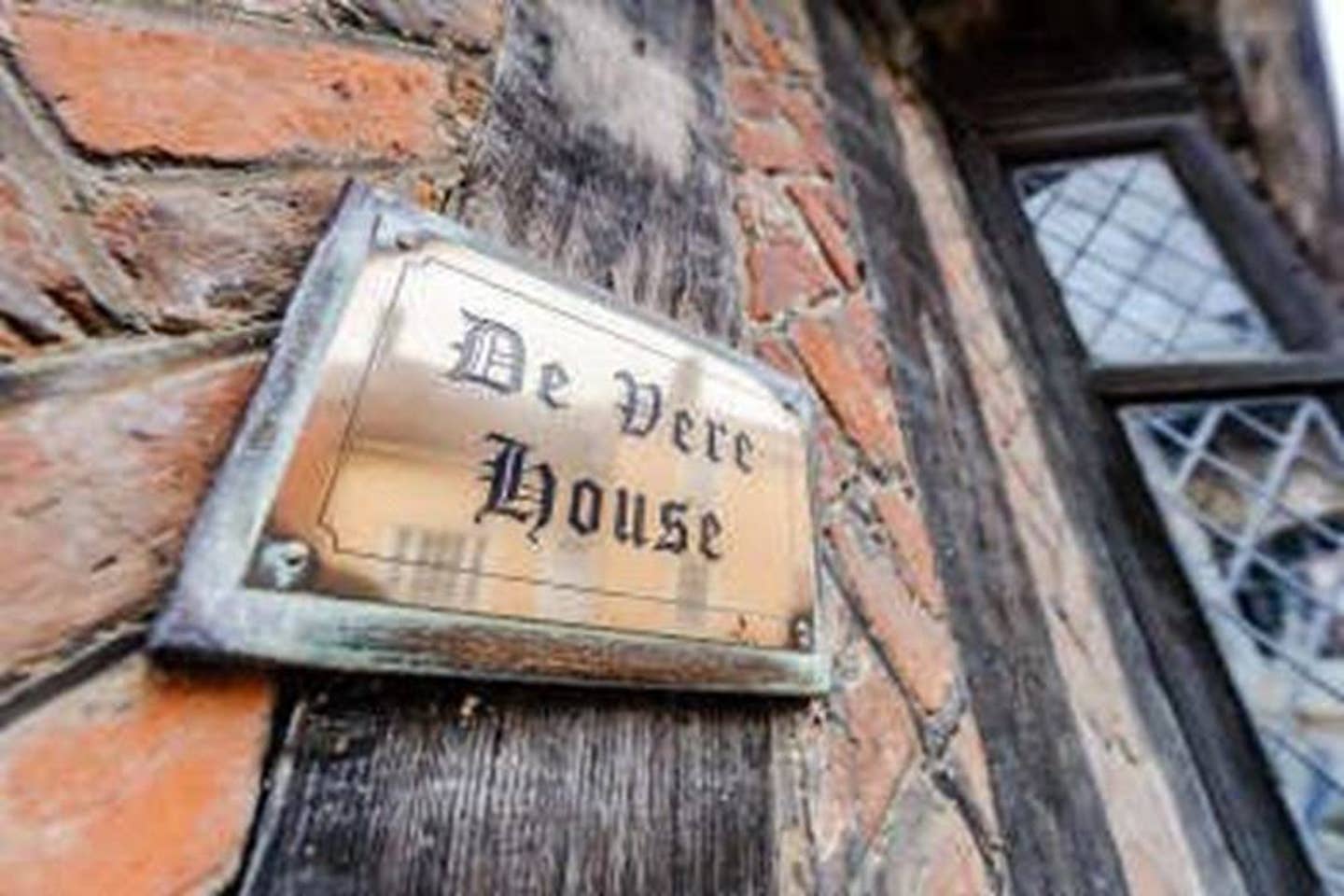 If you're a nerd of the non-Harry Potter kind, you'll probably appreciate the house's historio-literary origins beyond the HP universe: According to De Vere House's real estate listing, "in Medieval times the De Vere family were the second richest family after the King and were responsible for creating much of Lavenham's medieval grandeur…and an ancestor, Edward de Vere, the 17th Earl of Oxford, is widely believed to be the true author of the plays attributed to William Shakespeare."
Who doesn't love a literary scandal? Who doesn't hope for a terrifying glimpse of He Who Must Not Be Named, or a least Ralph Fiennes dressed as He Who Must Not Be Named? We're packing our bags right now.