With Bated Breath: What Fans Can Expect To See in 'Harry & Meghan' Volume 2
"I wasn't being thrown to the wolves. I was being fed to the wolves," Meghan recalls of her time as a working royal.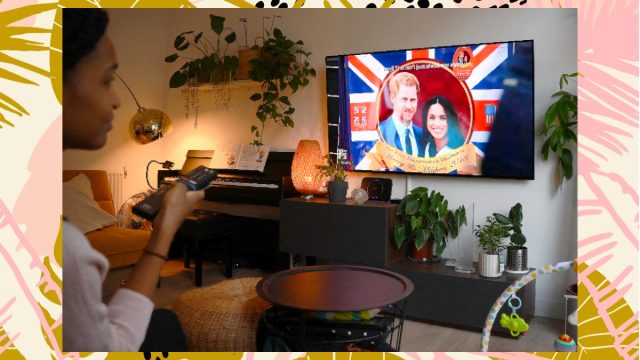 It's Prince Harry and Meghan Markle's world and we're just living in it. The final episodes of their explosive Netflix docuseries, Harry & Meghan, premiere on Thursday, Dec. 15, and viewers are expecting the Duke and Duchess to divulge all the tea that ultimately forced them to flee the UK.
"This is when a family and a family business are in direct conflict," Meghan teases of volume two during the ending credits of episode three. "Everything that's happened to us was always gonna happen to us," Harry adds, to which Meghan responds, "Suddenly, what clicked in my head was, 'It's never gonna stop. '"
"There was no other option at this point. We need to get outta here," Harry says of their jaw-dropping exit from royal duties.
On Monday, Dec. 12, Netflix dropped the official trailer for volume two of Harry & Meghan. The second installment covers the lead up to the couple's departure from Buckingham Palace and consequently, Harry's crumbling relationship with his immediate family including King Charles III and Prince William and thereby, Kate Middleton.
RELATED: Fake Mansions, a $100 Million Pay Day, and More Crazy Revelations About Harry & Meghan's Netflix Doc
The trailer opens with Prince Harry and Meghan boarding the "freedom flight" to Canada following their shocking exit from the senior royal family. At the time, their son, Archie, was only 10 months old.
Also in the preview, Harry recalls he and Meghan being victims of "institutional gaslighting." He noted how certain people and institutions "were happy to lie to protect my brother," but were "never willing to tell the truth to protect us."
Meghan speaks of experience as a working royal as well, noting it was anything but a shiny and bright fairytale. "I wasn't being thrown to the wolves," she stated. "I was being fed to the wolves."
Harry & Meghan volume two is also expected to showcase the couple's new life in Montecito, California, including the birth of their daughter, Lilibet.
As fans are seeing now, volume one of the docuseries covers the timeline of Harry and Meghan's blossoming love. We also began to see the actress' introduction to life as a working royal and the beginnings of her torrid relationship with the press.
Set a reminder! Episodes six through eight of Harry & Meghan hits Netflix on Thursday, Dec. 15.
Emily is a NYC-based freelance entertainment and lifestyle writer — though, she'll never pass up the opportunity to talk about women's health and sports (she thrives during the Olympics).
Read more