This Harley Quinn cosplayer had the perfect response to haters trying to body shame her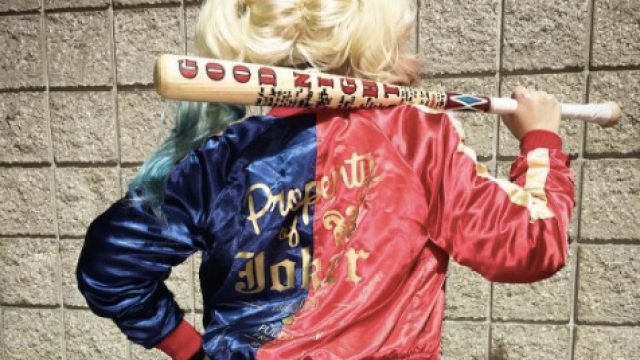 It's been a big month for DC Comics cosplayers. San Diego Comic-Con wrapped a few weeks ago, and the highly-anticipated Suicide Squad movie was released last Friday. Amazing costumes for the Joker, Deadshot, the Enchantress, and more have been shared widely across social media.
But there's one character that has risen above the rest: Harley Quinn. And cosplayer Linz Stanley is one of the best Harley Quinns we've seen yet. She's been cosplaying since 2008, and it shows — her costume are incredible!
Stanley absolutely nailed Harley Quinn's look.
Everything from the T-shirt to the ripped fishnets is SPOT. ON.
Unfortunately, some commenters have been leaving rude comments on her Instagram pictures. But Stanley isn't going to let them stop her from dressing up, having fun, and looking her best.
She has one thing to say to her haters: buzz off!
"Don't let anyone EVER tell you you can't be something because of your size, shape, color, religion, ethnicity, pizza choice, whatever. YOU DO WHAT MAKES YOU HAPPY."
"I totally believe in being cos-positive, and positivity, and body positivity," she explained in an Instagram video. "I'm sorry that some people don't understand that, but always make sure that you cosplay whatever the f*ck you want, and that you're confident in your own skin, because that's what matters most."
https://www.instagram.com/p/BIwdBqUAgUk
We absolutely love her positive, and body-positive, approach to all the haters out there, and you keep doing you, girl. Your confidence is awesome, and we think you look AMAZING!