We're pretty ~stoked~ for these new Hard Candy nail polish colors for summer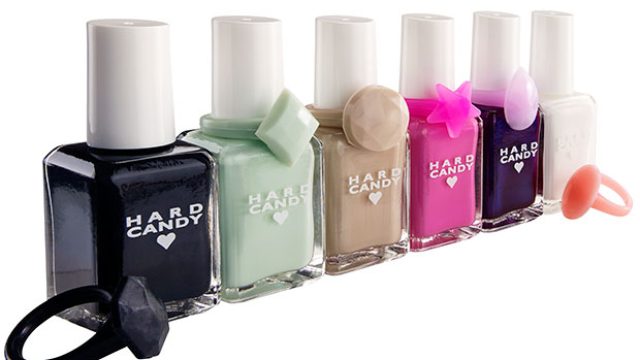 Nothing says "the '90s" quite like Hard Candy nail polish. Even if you weren't even allowed to wear nail polish yet, you knew the brand's iconic look: square bottles in funky colors with a collectible plastic ring on top.
And you probably new the Hard Candy origin story, too: creator Dineh Mohajer mixed up the infamous baby blue shade, Sky, while she was a student. So many women saw her nails and asked where she got the color that Dineh decided to go into business selling it — and it became crazy popular beyond her wildest dreams. (She's now behind the ah-mah-zing polish line, Smith & Cult.)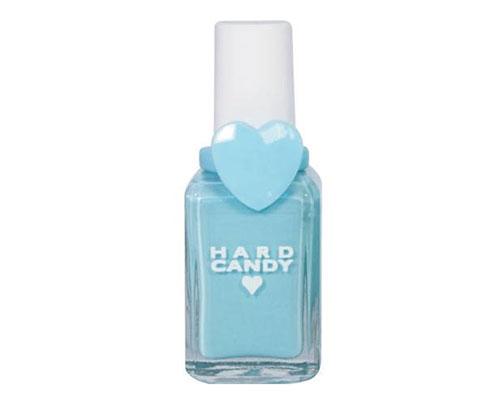 These days, Hard Candy nail polish is sold at Walmart and they've also branched out into cosmetics—everything from foundation and concealer to eyeshadow and lipstick. The brand relaunched their classic polishes last year for its 20th anniversary and it was so successful, they're coming back with new colors this summer. Your fingertips can expect both old and new shades, all with the original bottle shape and plastic rings, at $4 a pop.
So what shades should you start hoarding? There's gonna be Sky, Scam (a shimmery purple), Girlie (an orchid pink), Mint (a minty green), Claws Up (a beige), Coconut (a milky white), Black Out (a pitch black), Oh So Pretty (a pastel pink) and Red Hot (a glittery red).
According to PopSugar, the new colors will be in stores on June 1 — so it's time to strategize what colors you can't live without right now!