What a development director in Louisville, Kentucky ate for lunch for a week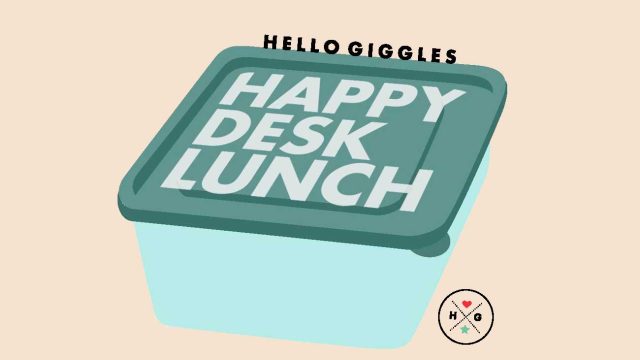 Welcome to Happy Desk Lunch, a series from HelloGiggles celebrating what real people eat for lunch. Every week, we'll look inside a different person's grocery cart and see how they used those ingredients to create a lunch for themselves each workday. Because life is messy and it can't be all Mason jar salads and perfectly prepared rice bowls. Submit your story to Happy Desk Lunch.
Location: Louisville, Kentucky
Profession: Development director
Age: 34
Gender identity: Woman (she/her)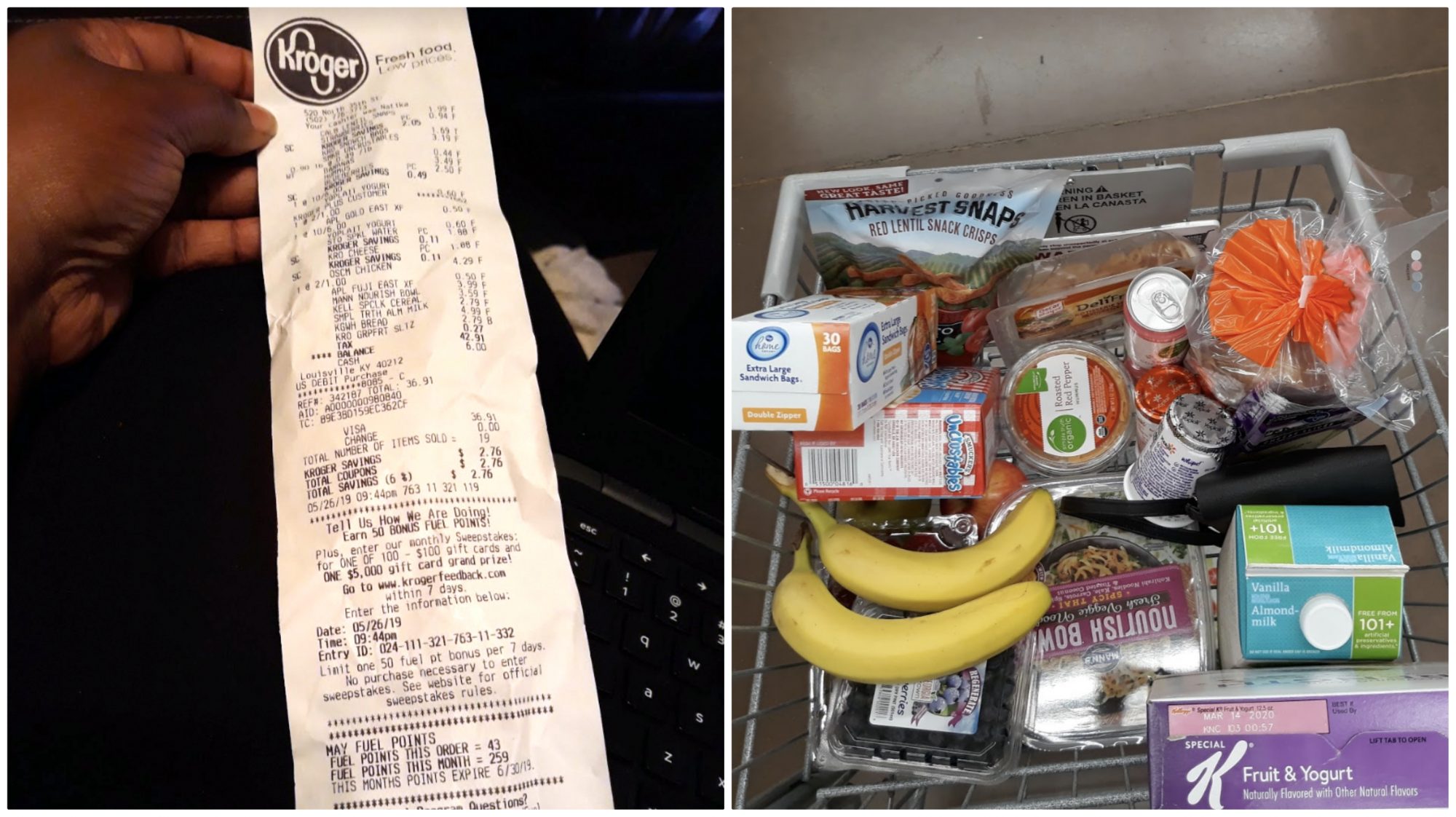 Monday lunch
Monday was a holiday, so I worked from home. I had multiple bowls of cereal and there was no one to judge me. ? I ate in my front room on the coffee table.
Tuesday lunch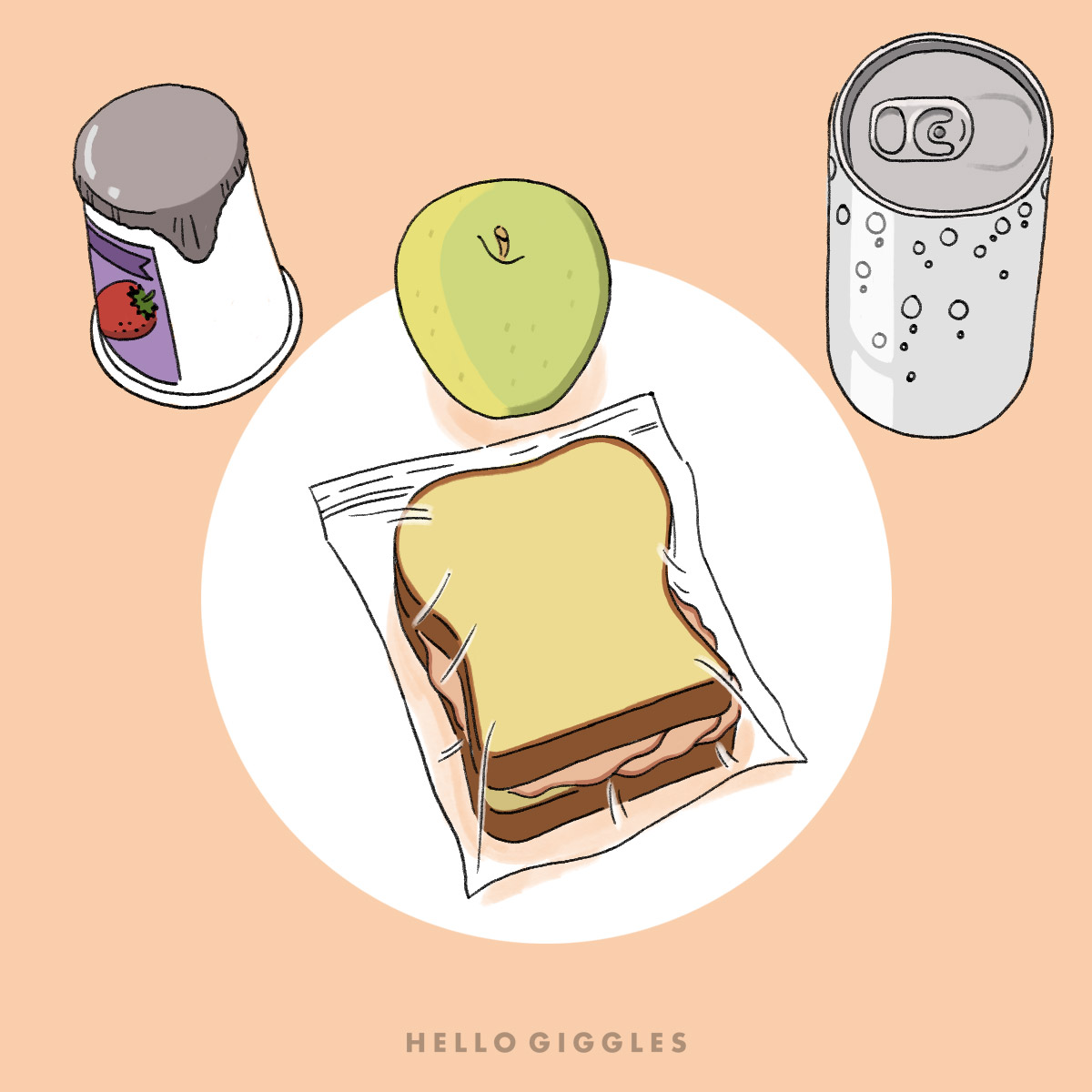 On Tuesday I was back in the office at my desk. I was excited that I actually remembered to bring my lunch! I made a sandwich with Hawaiian bread, roasted red pepper hummus, deli-cut chicken breast, and pepper jack cheese. On the side I had some yogurt (Yoplait Whips), an apple, and sparkling water.
Wednesday lunch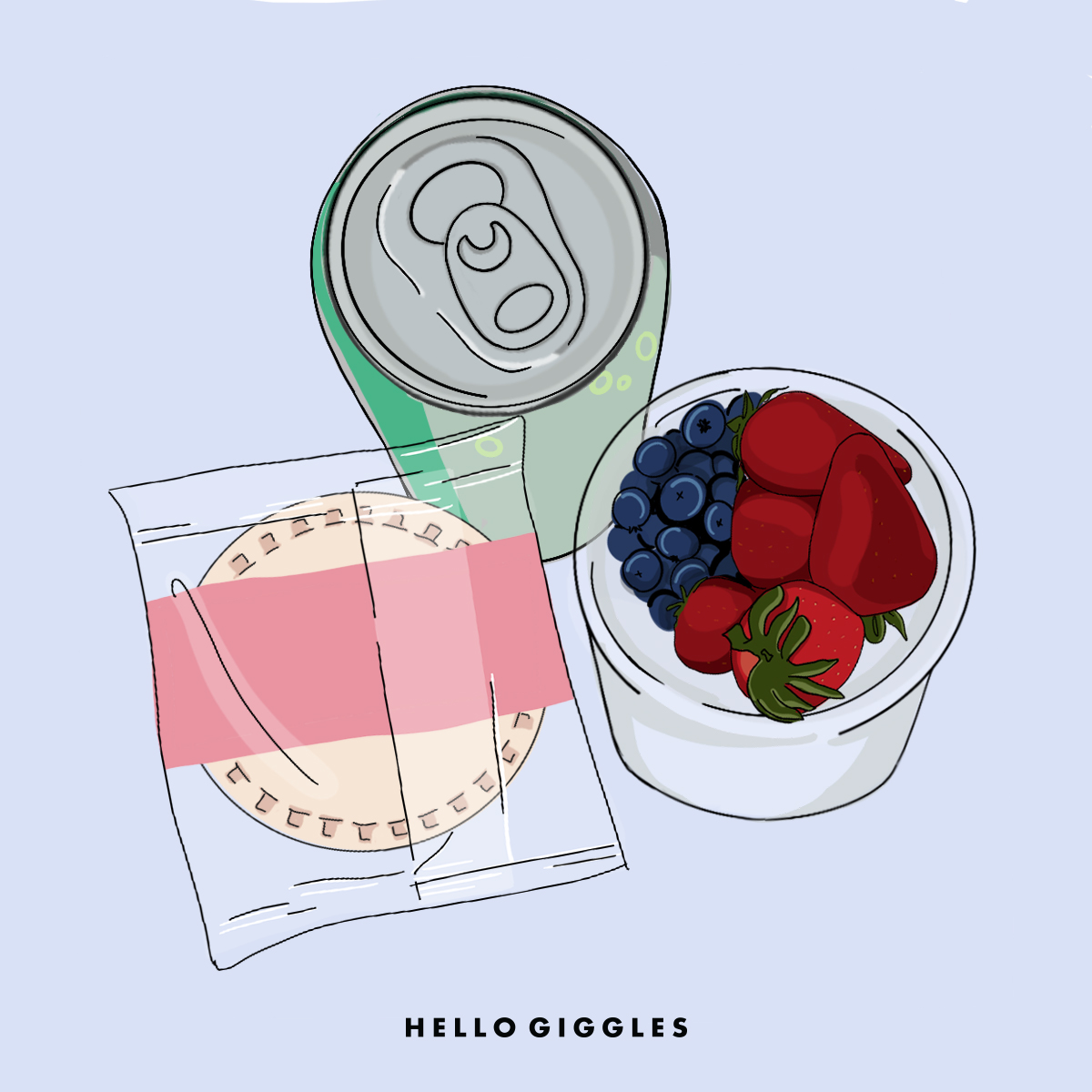 I kept it low-key and had an Uncrustables peanut butter and jelly sandwich with sparkling water and fruit (blueberries and strawberries).
Thursday lunch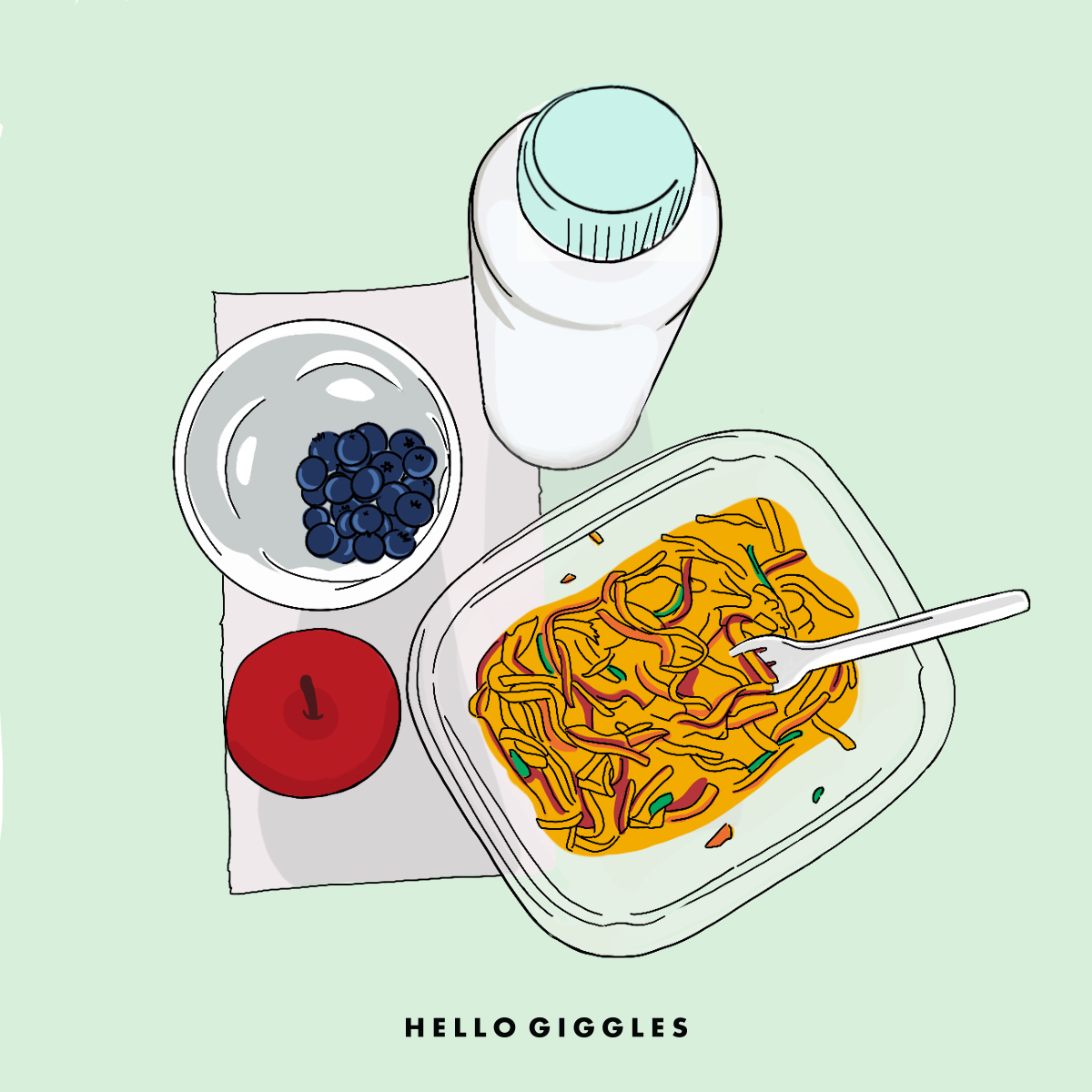 Thursday I had a hot meal in the staff lounge so I could use the microwave. I had a Thai veggie noodle bowl with coconut that was really good. I also had an apple and some blueberries along with water.
Friday lunch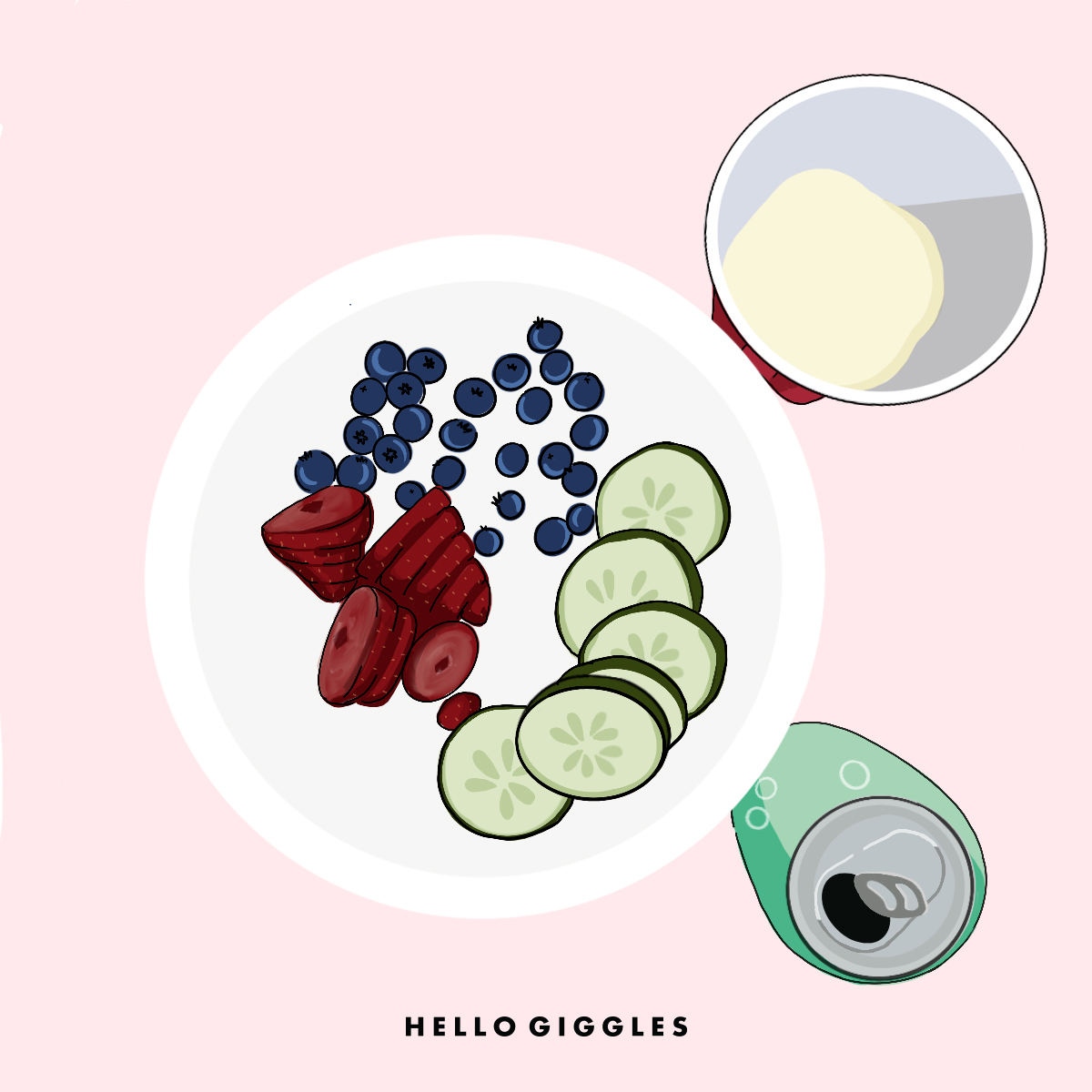 Friday I got to work from home again (yay). I ate in my home office. I chopped up some fruit (strawberries, cucumbers, and blueberries) and had a sparkling water with a shake (almond milk, protein powder, coconut, agave).
Want to submit your story to Happy Desk Lunch? Do it here!