What a full-time writer in Los Angeles ate for lunch for a week
Welcome to Happy Desk Lunch, a series from HelloGiggles celebrating what real people eat for lunch. Every week, we'll look inside a different person's grocery cart and see how they used those ingredients to create a lunch for themselves each workday. Because life is messy and it can't be all Mason jar salads and perfectly prepared rice bowls. Submit your story to Happy Desk Lunch.
Location: Los Angeles
Profession: Writer
Age: 32
Gender identity: Woman (she/her)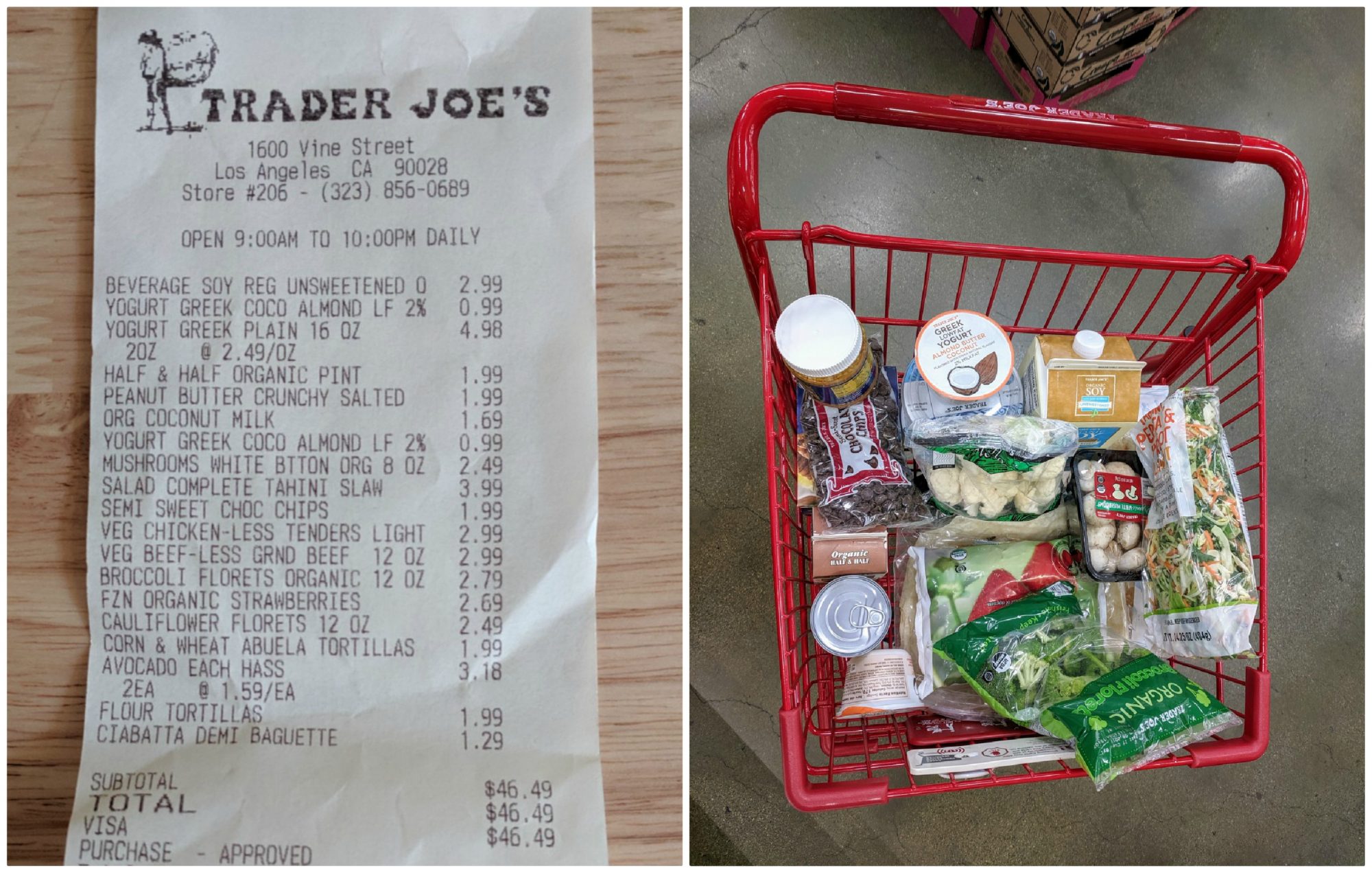 Monday lunch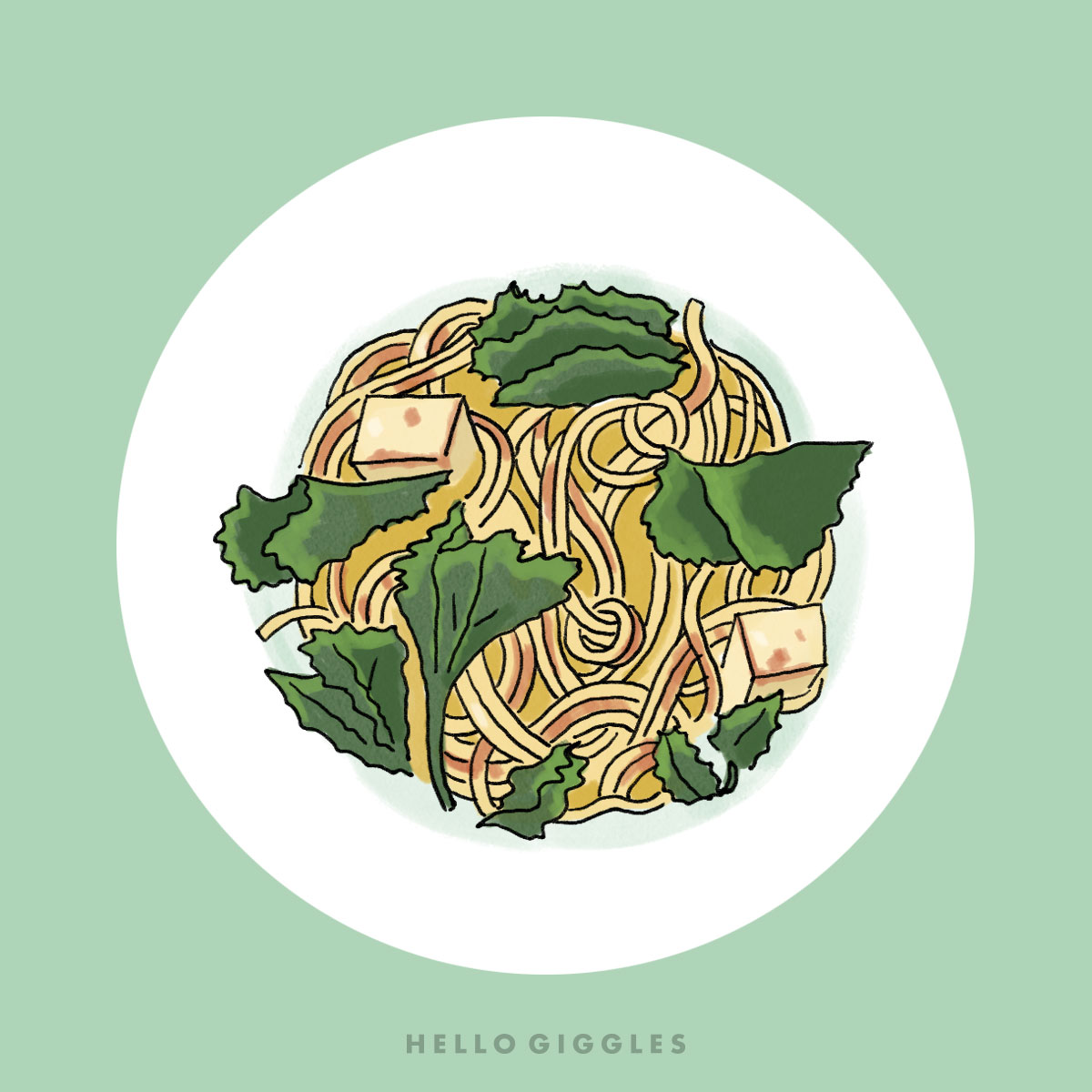 Monday was a holiday, so I took my time and made udon with kale, tofu, and peanut sauce for lunch and ate it on the couch. Later, I went grocery shopping before the start of the work week.
Tuesday lunch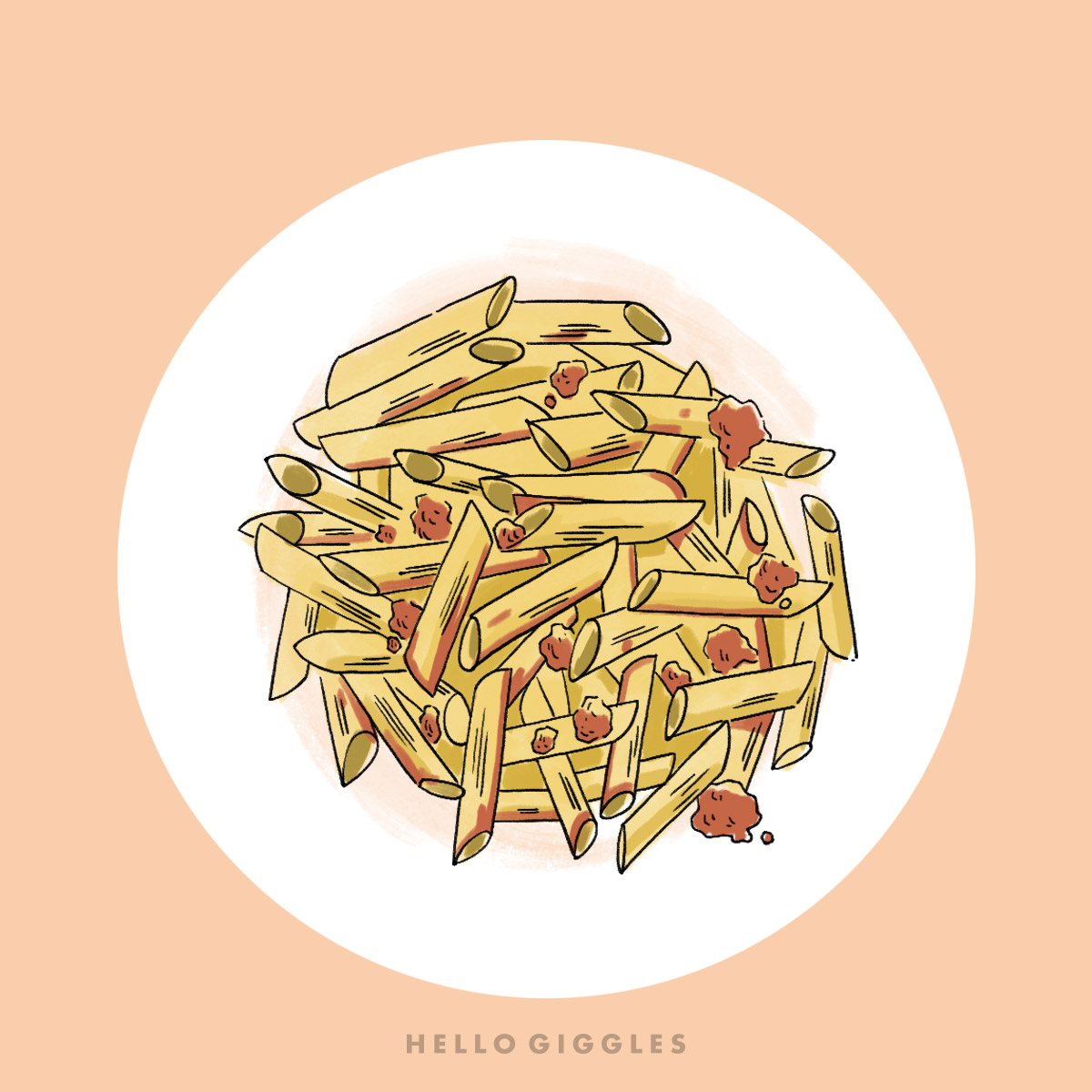 I was craving something hearty for the week, so I made a big batch of chunky pasta sauce on Monday night using tomato sauce, sliced mushrooms, and "beef-less veggie ground" from Trader Joe's. Then I cooked the last of the penne I had in the cupboard and took a big bowl of this to work for lunch.
Wednesday lunch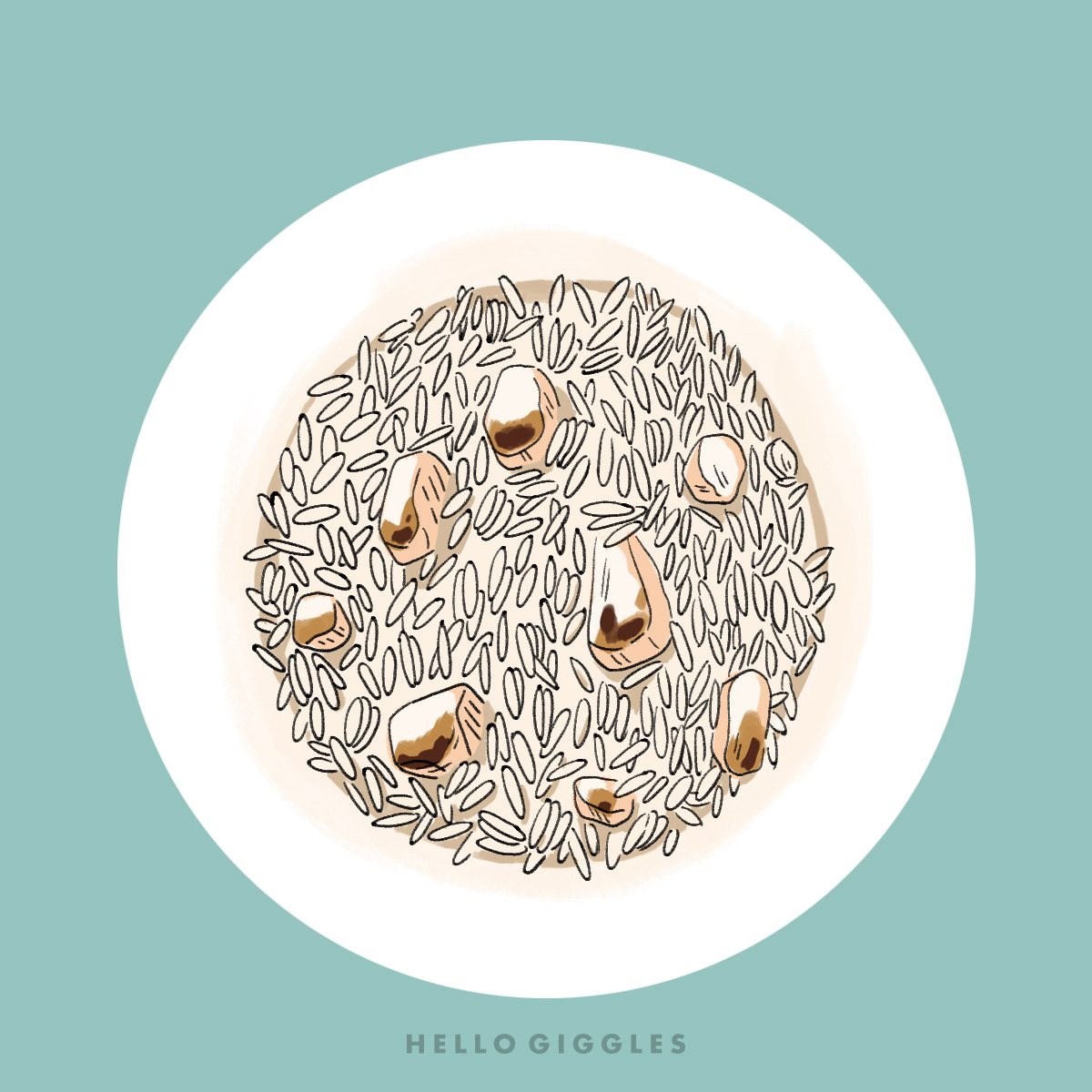 On Tuesday night, I made a pot of avgolemono, a comforting Greek lemon-egg soup traditionally made with orzo and chicken. I used orzo and "chicken-less tenders" from Trader Joe's (I went hard on the fake meats this week, apparently), and took a bowlful to work on Wednesday. I ate at my desk. ?
Thursday lunch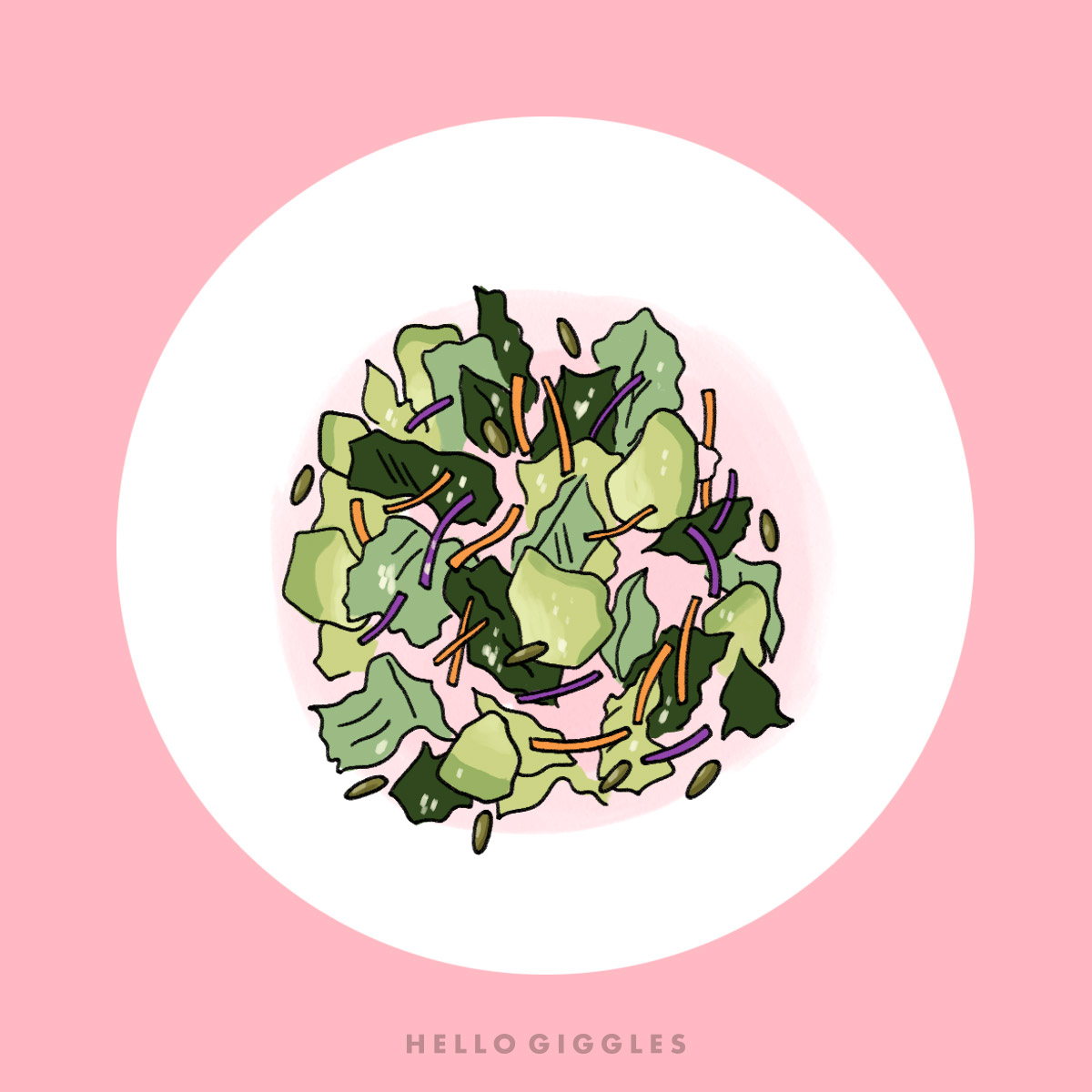 I needed a break from carbo-loading (lol) and took a salad to work on Thursday. I was in a rush, so I used the "tahini slaw" salad kit I'd bought at TJ's on Monday.
Friday lunch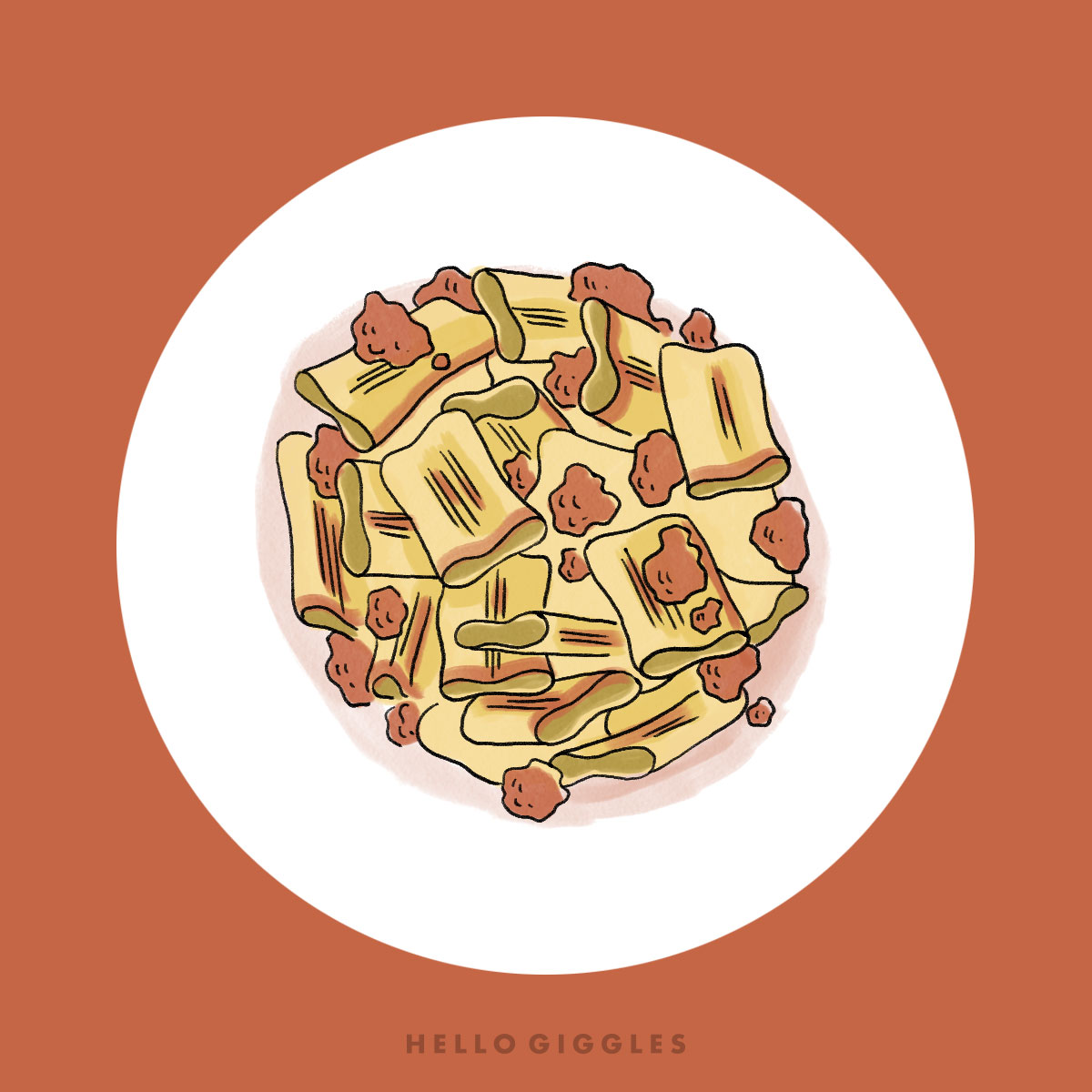 I finished off the last of my chunky tomato sauce with some rigatoni for lunch on Friday. I was working from home, so I ate at the kitchen table and listened to my neighbor sing show tunes.
Want to submit your story to Happy Desk Lunch? Do it here!