Happy birthday to Yoko Ono, a legendary artist and peace activist
"Yoko Ono" is often synonymous with "John Lennon" in the media, but there is much more to Yoko than her connection to The Beatles and her iconic marriage to the late Lennon. Born in Tokyo on February 18th, 1933, Ono grew up in Tokyo, San Francisco, and New York City. The kanji translation of Yoko (洋子) means "ocean child."
Yoko, who had a banker and classical pianist as a father, was trained in piano and opera at a young age. She lived in Tokyo throughout World War II and experienced the fire-bombing of March 9th, 1945. The Onos were eventually forced to beg for food, and her father was kept in a concentration camp.
After making it out of these horrible conditions, Ono became the first woman accepted into the philosophy program of Gakushuin University.
She attended for two semesters before joining her family in New York, where she enrolled at Sarah Lawrence College. It was in New York City that she fell in love with art, and the avant-garde artist La Monte Young became her first mentor.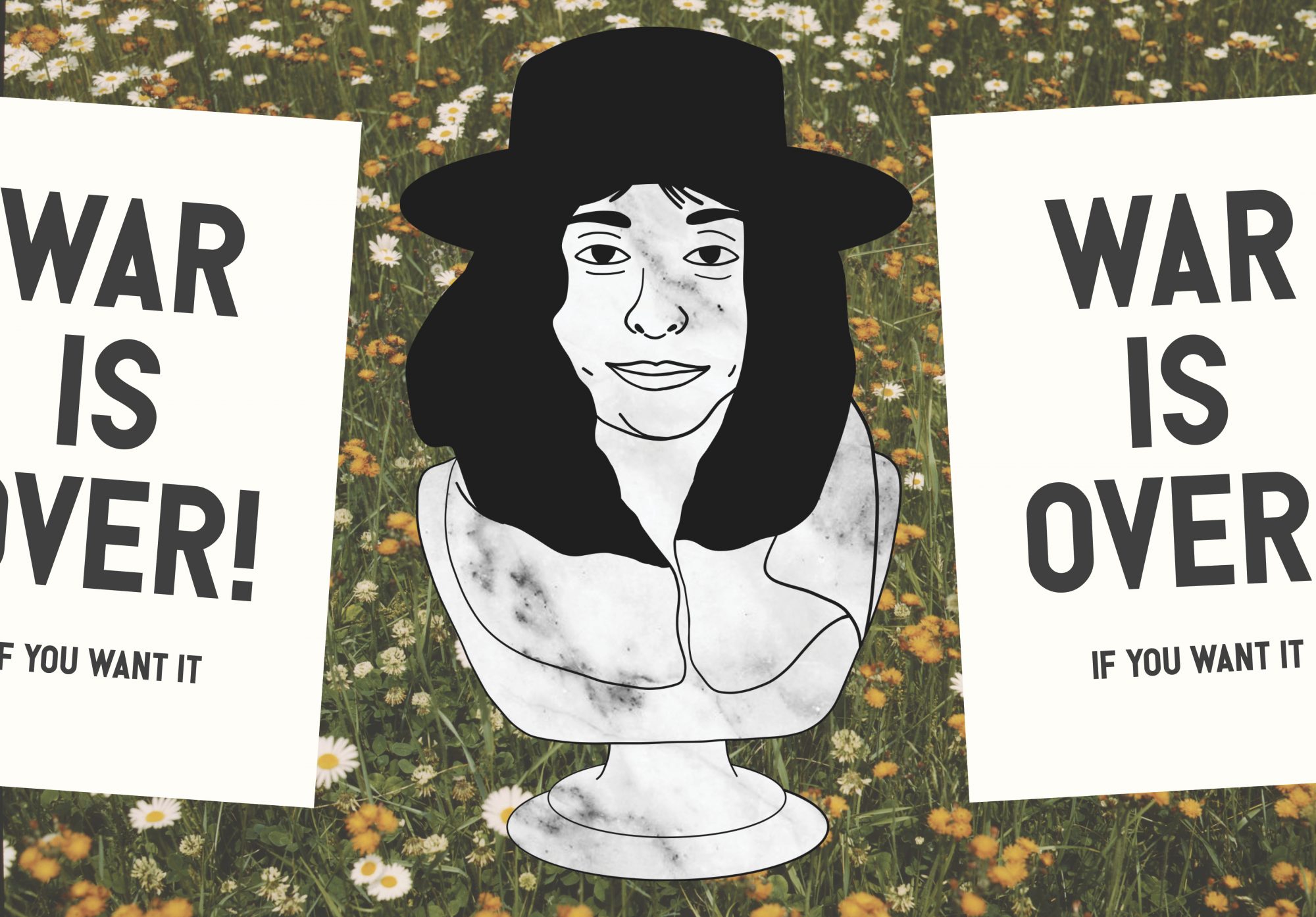 In the sixties, Fluxus — a loose association of Dada-inspired avant-garde artists — was popular in New York and Europe.
In 1966, Ono flew to London to meet artist and activist Gustav Metzger, and to attend the Destruction in Art Symposium. She was the only woman artist chosen to perform her own events and only one of two invited to speak. One of her pieces, entitled Ceiling Painting/Yes Painting, consisted of a ladder that led to a spyglass. If one climbed the ladder, they would look through the glass and see the word "yes." 
It is sometime around this period that she met John Lennon, and the rest, as they say, is history.
Yoko wrote a song with Lennon called, "We're All Water." The lyrics read:
"We're all water from different rivers, that's why it's so easy to meet, we're all water in this vast, vast ocean, someday we'll evaporate together."
Ono's personal mission statement has seemingly always been about peace, and it still is. So here's to a woman who works toward an ultimate goal with nothing but love in her heart. Happy birthday, Yoko.