Happy birthday, "Gossip Girl" — I'm still mad at you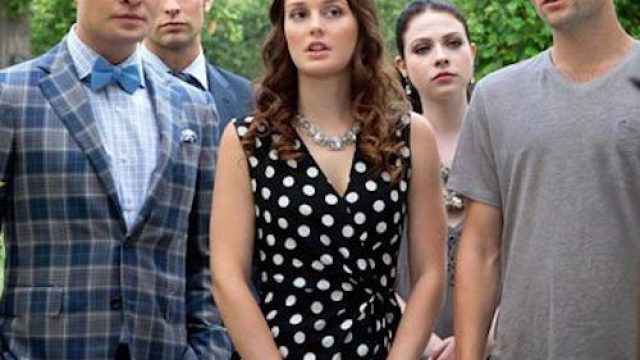 Gossip Girl premiered 10 years ago on September 19th, 2007.
Over a period of six seasons, I was held captive by the drama, intrigue, and excessive wealth present in CW's Gossip Girl. Brought to you by some of the teen drama masterminds behind Fox's The O.C., the televised adaptation of Cecily von Ziegesar's popular novel series was just as overwrought with sexual tension and unrealistic expectations for a typical teenage life as its literary counterpart.
At the heart of the popular television series was a mystery, and for six seasons, we waited with bated breath to discover who the heck "Gossip Girl" was, and why the cyber bully mastermind continually tortured their New York City classmates. Granted, some of the characters are awful and deserving of a little calling out, but Gossip Girl takes internet-based exposure of secrets way too far.
For those unfamiliar with the series, Gossip Girl is a mysterious blogger who uses a blog and a series of text alerts to reveal the dirtiest secrets and juiciest gossip about fellow classmates. Nothing that goes on in New York City stays hidden from Gossip Girl. Throughout the series, the characters attempt to discover the identity of their computer-based bully, while also trying to protect every detail of their salacious lives from GG's digital clutches.
Before we dive into why I have remained angry at a televised teen drama since its finale in 2012, let me preface this with a **spoiler warning**, as my issue with Gossip Girl stems from the ultimate identity of Gossip Girl.
(It's been literal years, though, so to anybody worried about spoilers — come on.)
I don't predict that my grudge or dissatisfaction with the show's grand reveal will end anytime soon. To this day, I am still haunted and shocked by how the hell they arrived at their conclusion. It's an incredible reveal to say the least, and I often wonder if the creators had compiled a list of character names and thrown a dart to pick who GG would be.
Last-chance spoiler alert — after six seasons and countless episodes of torture signed off with an xoxo, the somewhat lovable and unassuming Dan Humphrey is revealed to be Gossip Girl. I mean, aside from the fact that the name Gossip GIRL would lead you to believe that it was any number of the show's female characters, there are a whole host of problems with Humphrey (as he is affectionally called by his wealthier peers) being the show's evil digital overlord.
Granted, Dan is an outcast for much of the series. Unlike his Upper East Side private school classmates at Constance Billard, Dan grows up in Brooklyn and is always trying to work his way into the inner circle. Though he does end up dating New York's most well known socialite, Serena van der Woodsen, he is frequently left behind and forgotten. Unlike his younger sister, Jenny, Dan never seems to find a place in the social hierarchy. This ultimately becomes the driving force for why he becomes the city's know-it-all insider. But, to me, that reasoning always felt lazy — and also absolutely unbelievable.
In fact, the reason Dan can't be Gossip Girl occurs in the very first episode of the series.
In this episode, Dan goes on his first date with Serena. During the date, Dan's sister Jenny is at a highly anticipated party. She is cornered by the suave Chuck Bass and assaulted. Before this all goes down, Gossip Girl makes a post regarding whether Chuck will have a new victim. To think that Dan would post that about his sister is disgusting, and as the series continues, it doesn't fit Dan's big brother persona. It's also a really twisted and messed up personality trait for someone, but maybe that's what the creators were going for.
Additionally, in episode 16 of the first season, Gossip Girl later posts about Jenny's possible hookup with a classmate. This is, again, disgusting and weird for any brother to post about his sister. It's as if even the creators didn't know who Gossip Girl would be at that time.
There are instances throughout the series in which, if Dan was Gossip Girl, he continually outs himself: revealing an affair with a teacher and spreading rumors about a possible Serena pregnancy.
Not to mention the fact that he looks notably shocked whenever news about him gets posted on the blog. Throughout the series, I never once thought Dan could be Gossip Girl. Unless he was hiding a secretly deranged persona for six seasons, it just feels weird that he would take to the internet to discuss the sexual exploits of even his parents. It feels even weirder that he would use his own platform to tear himself down.
Why would you use your online platform to hurt those that you love? Furthermore, why would you use your online platform to hurt yourself?
For ten years, I've noticed the inconsistencies. I've tried to start rewatching the series, and I find myself unable to finish. I know what's ahead, and it never makes sense. It's never felt right to me. I'm sorry, but Gossip Girl can't be Dan. I will proudly stay mad about wasting all that time anticipating a finish that was hardly worth the watch.
xoxo, an angry Gossip Girl fan