In honor of Anna Nicole Smith's birthday, here are some of her most fashionable moments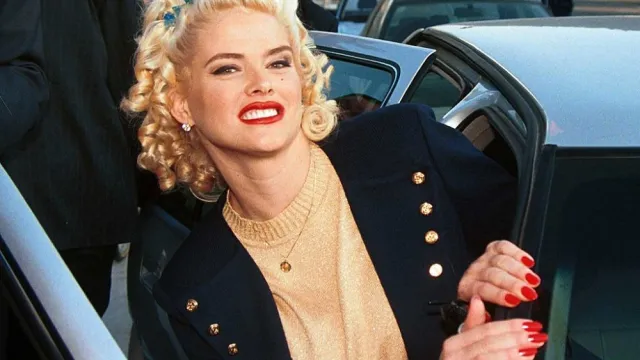 If she hadn't passed away nearly a decade ago (and way too soon), today would've been Anna Nicole Smith's 49th birthday. So, in order to both express our appreciation for her life and wish Anna Nicole Smith a happy birthday, we have gathered some of our favorite memories of the late star.
If anything, it's hard to narrow down the most iconic moments of a woman whose life included the title of iconic '90s Guess Girl, being a popular Playboy cover model who eventually won Playmate of the Year in 1993, and starring in her own reality show The Anna Nicole Smith Show. But we still managed.
In the spirit of celebrating the eternal nature of her spirit, we have rounded up some of our favorite stylish moments from Anna Nicole Smith's life! Happy Birthday, you queen.
When she was a smoldering Guess Girl to busy for men
https://www.instagram.com/p/BLNM4LcBr-d
Throughout the late '90s, Anna Nicole Smith channeled her own updated and more outspoken version of Marilyn Monroe in her photos for the 1990s Guess Campaign. But more specifically, we admire the way the male model just happens to be there while she stares into the soul of the camera.
When she channeled a genie at the DVD launch party for The Anna Nicole Smith Show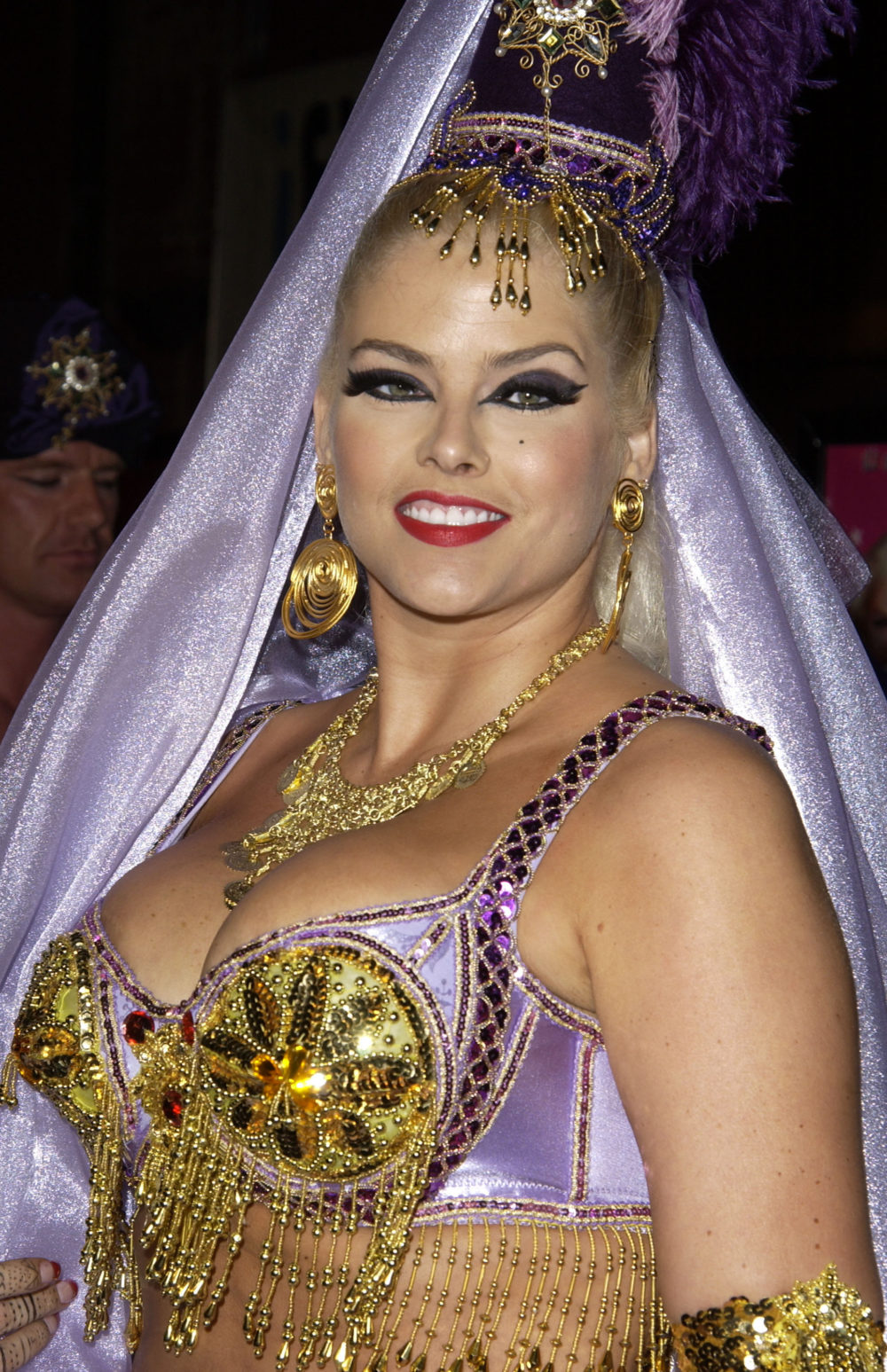 This whole gaudy ensemble just screams I Dream Of Jeannie, and serves as further proof that she pulled off whatever she pleased.
Her kitsch cowgirl look on The Tonight Show with Jay Leno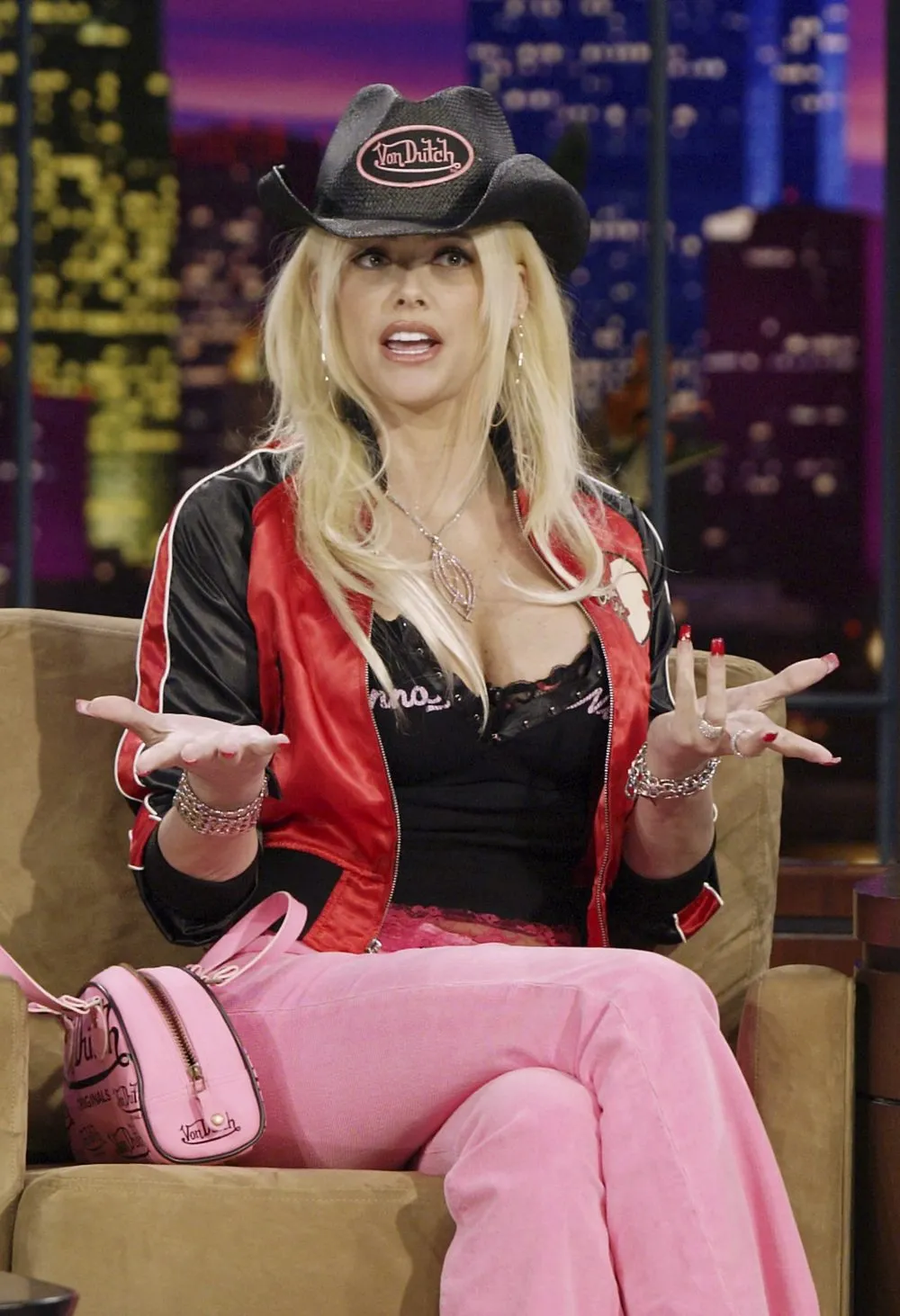 During her 2004 interview on The Tonight Show with Jay Leno just a few years before her death, Anna Nicole Smith committed to a brightly-colored Van Dutch cowgirl outfit. Whether you love or hate it, you can't deny that she wore the hell out of it.
When she was a vision in velvet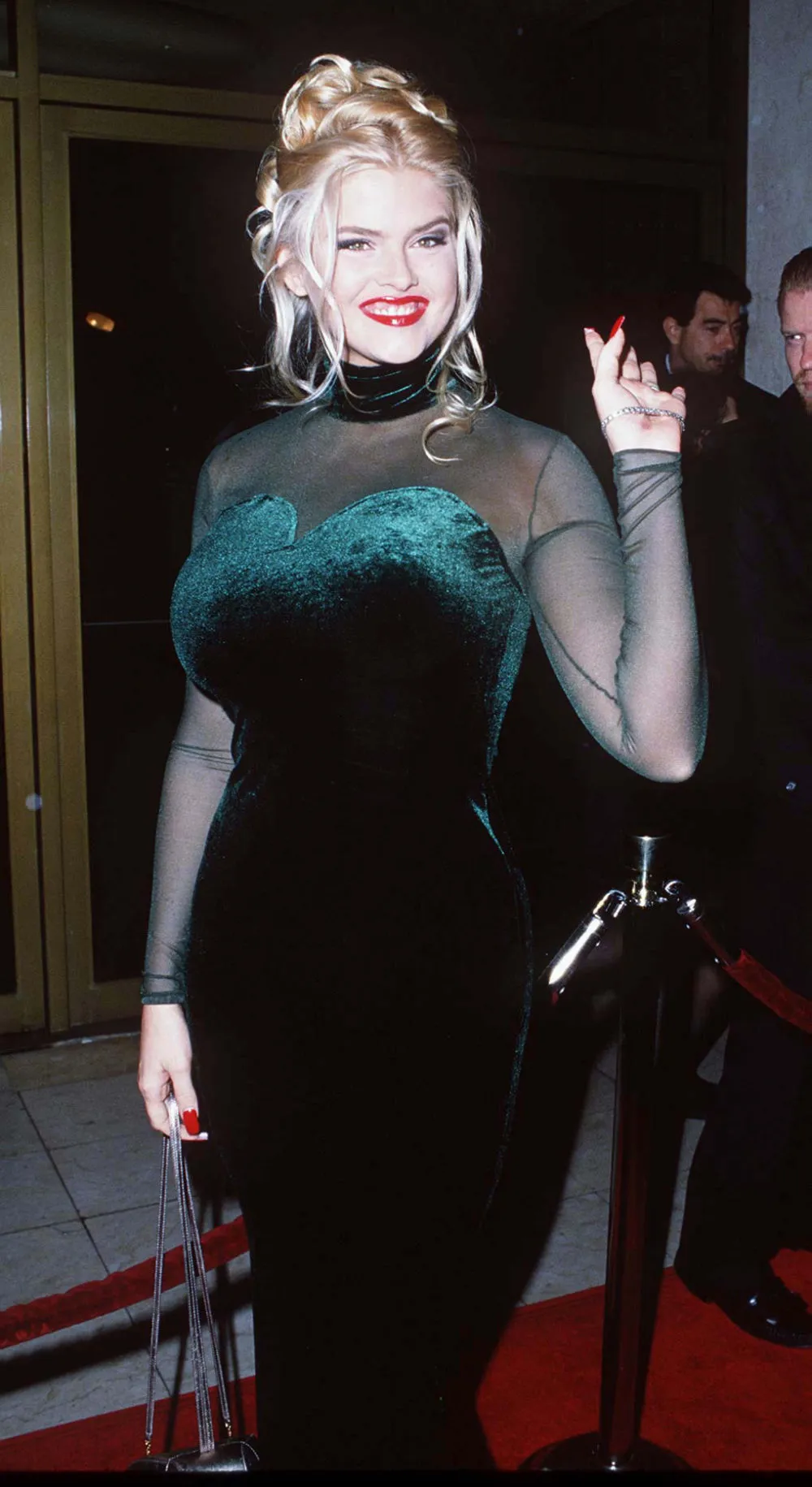 One of our favorite things about her was her ability to seamlessly pull off the rich fabrics of evening wear, and this velvet number she wore to the California premiere of Speechless is a prime example.
When she graced the bar for Guess
The pictures from her time as a Guess Girl span many shades of glamour, but there's something about her welcoming viewers into an empty bar that makes the ad feel more intimate.
When she made boas a trend again
It takes a certain combination of opulence and confidence to make boas naturally blend into an outfit and Anna Nicole Smith had both.
When she channeled an angry bride for Guess
https://www.instagram.com/p/BNXRuACA3JW
This was possibly one of her most relatable images for the Guess Campaign, if nothing else, for the conviction of her anger — a feeling every person in love experiences.
When she channeled Catwoman in all leather
It's one thing to pull off an all-leather outfit, but it's another thing entirely to manage to successfully pair it with pearl jewelry.
When she won Playmate of the Year
https://www.instagram.com/p/BNW-VOSBXm5
The teased wavy hair with the white dress is classic Hollywood all the way.
When she made swimming look sexy
https://www.instagram.com/p/BNWq1ABgc97
Nobody looks like this when they've emerged from water unless they have a faithful crew of assistants committed to smoothing back their hair and reapplying waterproof mascara. The convincing wink of her expression is well aware of that.
When she held a rose more tenderly than any contestant on The Bachelor could hope to
https://www.instagram.com/p/BNWoBLcjDZf
Truly, the tenderness exchanged between Anna Nicole Smith and this rose is something we can all aspire to. Also, that diamond necklace achieves another level of decadence entirely.
When she married Howard Marshall
https://www.instagram.com/p/BNWVbf1DarQ
This picture itself has a hint of sadness, but her public marriage to Howard Marshall was an undeniable part of her life. It's worth nothing that the bouquet is larger than most babies.
When she hung out with RuPaul
They were both such babies in this photo of them looking stunning in black.
When she talked about Marilyn Monroe as her inspiration
https://www.instagram.com/p/BNV2-QvD-91
This clip feels a bit sadder now that she's passed away, but it's nice to remember her in a state of peace and contentment.
Happy 49th birthday Anna Nicole Smith. Hopefully you are celebrating wherever you are!