Happy 10th anniversary, Hannah Montana! Now let's talk about your friendship with Lilly
Today, Miley Cyrus took to Instagram – and we're really glad she did – because she reminded us that the 10-year anniversary of Hannah Montana is upon us!
To celebrate this historic occasion, we've taken a moment to reminisce about all things Hannah Montana. We now have the "Best Of Both Worlds" theme song stuck in our heads. We can't stop saying "sweet niblets" whenever something doesn't go our way (it happens more than you think, tbh). We're also wondering, if we put on a blonde wig and changed nothing else, would people still recognize us?
Most importantly, we're realizing just how wonderful Miley Stewart and Lilly Truscott's friendship was. Throughout the years, some pretty amazing, Disney Channel-based friendships have flashed across our TV screens and this was definitely one of them. Let's talk about why!
Lilly was the first person Miley told about her alter ego.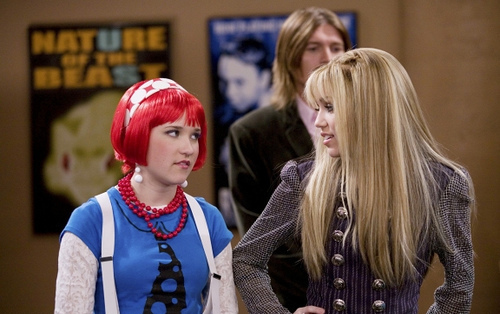 The entire premise of Hannah Montana was based on a secret: Miley Stewart doubled as pop sensation Hannah Montana (and all it took was a blonde wig). Nonetheless, the series' very first episode demonstrated just how strong Miley's friendship with Lilly was – because she told her everything after Lilly enthusiastically attended one of Hannah's concerts.
The best part: Lilly went out of her way to keep her friend's secret. She even adopted her own secret identity to pose as Hannah's friend Lola (though, for the record, she did get to wear super cute wigs).
They always did whatever it took to make the other happy.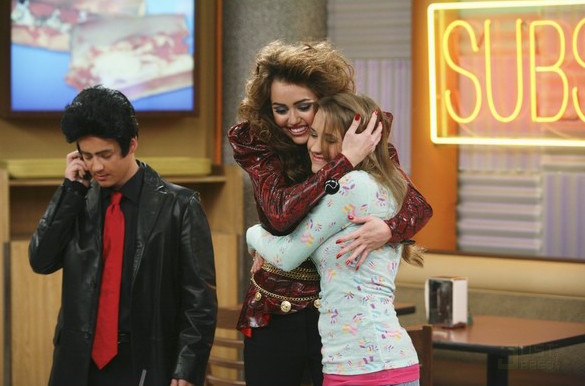 When it comes to making each other smile, Miley and Lilly were experts. Lilly helped Miley through relationship drama. Miley tried to teach Lilly how to sing. Lilly auditioned to be a cheerleader to spend more time with Miley. Miley secretly paid for Lilly's class trip fee so she wouldn't miss out.
For real, the list goes on and on…
Miley and Lilly were always (eventually) honest with each other – even when it was hard.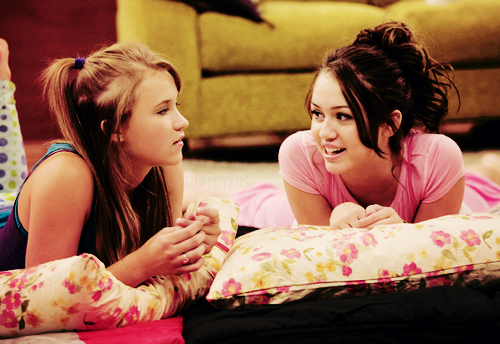 Okay, so these two weren't always honest with each other at first. But, in the end, the truth always prevailed because they truly loved each other. Perfect example: The time Miley told Lilly that her boyfriend Lucas was cheating on her. If you've ever been in Miley's position, you know that is not any easy thing to do. Yet, Miley did it because she wants the best for her best friend.
Lilly moved in with Miley and solidified their BFF status.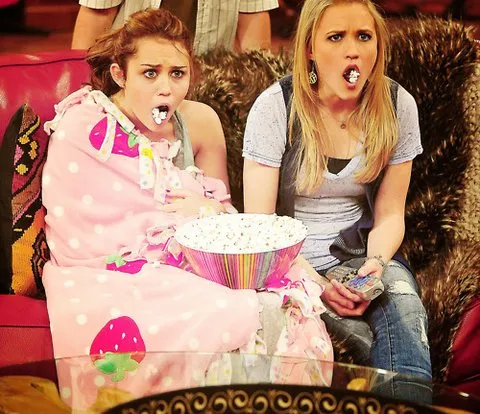 If you've ever lived with another person, you know it's not easy. Despite that, Miley didn't want to lose Lilly when Miss Truscott decided to move to Atlanta for work. That's why she literally welcomed Lilly into her home as though she was her sister. Plus, they survived the worst case scenario: They argued while living together, but later made up and didn't let it affect their love for one another.
They never left each other behind.
Lilly deferred her Stanford acceptance so she could go to college with Miley. Miley rejected a movie role in Paris so she could go to college with Lilly. They both completely changed their lives for one another. In other words, they're our #1, ultimate BFF idols.
Here's to Miley/Hannah and Lilly forever!