Yes, 'Happiest Season' Is Another "Coming Out" Story, But It's Still A Huge Step Forward For LGBTQ+ Movies
The Kristen Stewart rom-com breaks major ground in a different way.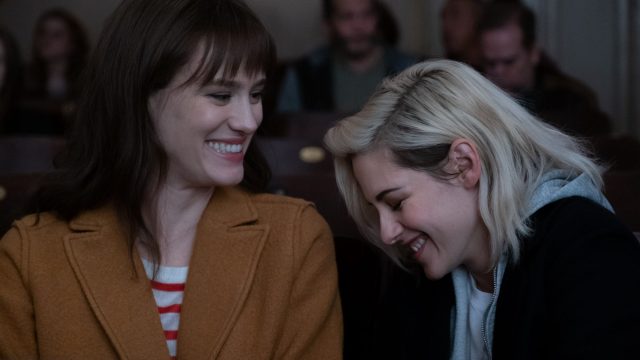 Before the new rom-com Happiest Season had even premiered on Hulu, it'd received some backlash from members of the LGBTQ+ community. The movie, which follows Harper (Mackenzie Davis) as she brings her girlfriend Abby (Kristen Stewart) home for Christmas— while pretending they're just roommates because Harper's not yet out to her family—is, in essence, a movie about coming out. That storyline is so popular for films about LGBTQ+ characters (think: Love Simon, But I'm a Cheerleader, 1998's Edge of Seventeen, Loving Annabelle, etc.) that understandably, some people were frustrated by yet another addition to the genre.
"I really just wanted a cute little Christmas movie like all the other couple Christmas movies and not this underlying dread of coming out," Twitter user @emscstrich said when the film's trailer debuted. "Queer movies don't just have to be about coming out."
But while Happiest Season (streaming now) isn't breaking ground with its coming out story, it is breaking ground by being a mainstream holiday romance about lesbians. Far too few studio films put LGBTQ+ characters in the forefront, there are even fewer about lesbians, and practically none are set during the holidays. Technically, the 2015 film Carol features a lesbian romance at Christmastime, but it's also a period drama where the two women aren't really allowed to live their truth together.
Happiest Season, meanwhile, gives viewers a modern LGBTQ+ love story—and even more notably, one with a happy ending.
Clea DuVall, who co-wrote and directed the film and is openly gay, told The AV Club that avoiding the stereotypically tragic ending that many LGBTQ+ movies (like Carol, Brokeback Mountain, Boys Don't Cry…) employ was essential. "To give an LGBTQ+ audience a big bright happy ending was really important to us," she said.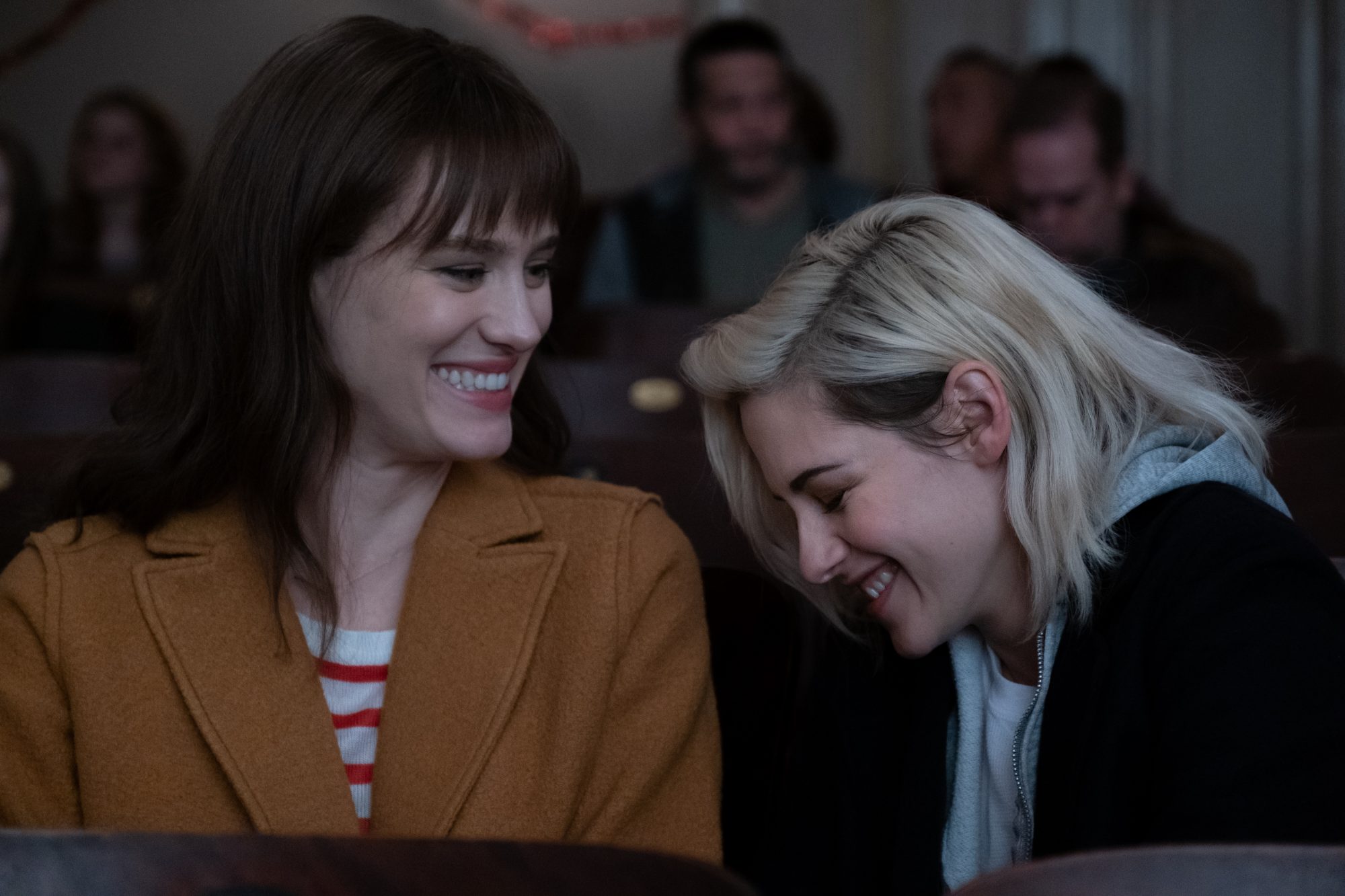 DuVall added that she wanted Happiest Season to help "fill a void" for the LGBTQ+ community so they could feel more seen during the holiday season, telling IndieWire, "I love Christmas movies, but I had never seen my experience represented in a Christmas film. As a filmmaker, I want to make movies that have a greater social impact, where you can go in and be really entertained, but where people who are not represented as much in film can feel seen in a genre where they have felt invisible."
And the story the director wanted to tell happened to be a coming out story, because that's what was most personal to her. "I did come out to my mom in a very dramatic way on Christmas Day and I've spent the majority of my Christmases with other people's families," DuVall told IndieWire.
It's really like a mosaic of all the different experiences of, at least for me, being a gay person.
However, the filmmaker was quick to provide the caveat that just because Happiest Season is inspired by her own personal experiences doesn't mean all viewers can relate to its coming-out focus—and that's okay. As Abby's friend John (Dan Levy) explains in the film, "Everybody's [coming out] story is different. There's your version and my version and everything in between." All of those perspectives are valid to tell through the lens of an LGBTQ+ movie. 
Happiest Season gives us one perspective, but it can't and shouldn't be the last word for LGBTQ+ holiday movies. There is so much room in the genre for all kinds of stories—this year alone saw three more entries into the canon, including Happiest Season; Hallmark's The Christmas House, featuring a gay married couple adopting a baby; and Lifetime's first-ever gay holiday movie, The Christmas Setup, in which two men get the classic falling-in-love-at-Christmastime TV movie storyline. Each of these stories is valid in their own way, and just because Happiest Season shows one aspect of LGBTQ+ life doesn't mean it's wrong for doing that, or the only depiction that matters.
DuVall didn't tell yet "another" coming out story—she told a story about coming out that was true to her specific, personal experience. Next year, perhaps someone else will tell a different story. There's always room under the LGBTQ+ Christmas tree for another gift.