What happened after this TV host was fat-shamed will make you cheer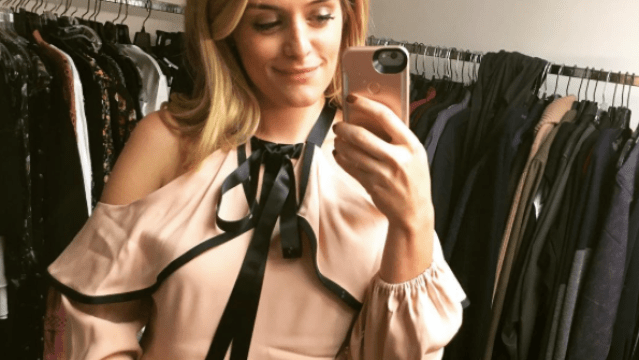 Someone get this woman a celebratory glass of champagne! When Daphne Oz, host of the TV show The Chew, was fat-shamed on Instagram after posting a bikini pic from a recent trip to the beach, her fans not only rushed to her defense, but she also stood up for herself in the classiest, most inspiring way.
After sharing a snap of herself wearing bikini bottoms and a cropped peasant top on the beach in Miami, some trolls had the gall to tell Oz — who gave birth to her second child in October 2015 — that she shouldn't be showing her body if she hasn't yet "lost the baby weight."
Here's the pic in question.
Now take a look at an example of how one troll responded.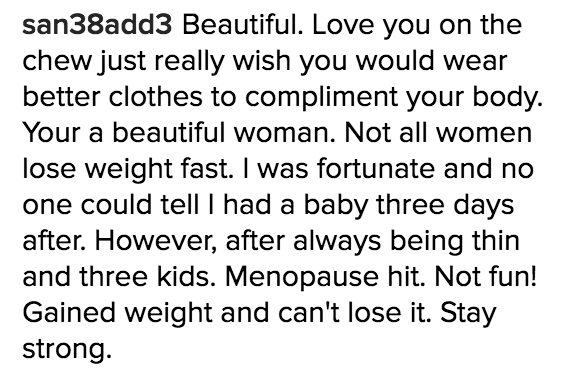 And that's not even the worst of it! In a since-deleted comment, one Instagram user told Oz that it's "not hard" to lose the weight after having a baby, and calling her "overweight."
If you're ready to throw your computer out the window right now, we don't blame you.
Incredibly, Oz had the poise and class to respond with an empowering comment, which she shared as a screenshot in a subsequent IG post.
Talk about going high when they go low!
Oz, who has shared her post-baby weight loss journey with fans, has been criticized on Instagram in the past for posting photos of her "overweight" mom body.
In February last year, trolls said she still looked "too pregnant'" to wear a particular evening gown, and told her to choose something more appropriate.
She responded with this adorable photo of her baby, and a message for all those who shame women and their bodies.
Hell. Yes. Girl! We love your confidence and you're definitely an inspiration to moms everywhere. It's hard for so many women to brush off the constant pressure they're put under by our culture, which favors one kind of body type over another (and expects us to "bounce back" to it right after giving birth). Remember, your body did an INCREDIBLE thing — it created another human being!