This is what happened when Simone Biles was told to smile on "Dancing with the Stars"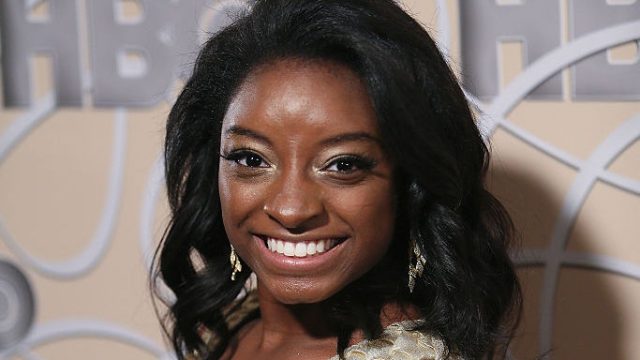 If you're a woman, then you know what it's like. Someone, usually a dude with "good intentions," looks at you and tells you  "how much more beautiful you'd be if you smiled," or that "you should smile more." And while this is intended as a nice gesture, most of the time, hearing this is crazy annoying.
Well, apparently this doesn't stop when you're an olympian. Thankfully though, Simone Biles had the perfect reaction to being told to smile more on Monday night's Dancing with the Stars. In the episode, after Simone completes her performance, the judges compliment her growth and "authentic" smile before telling her that she's "too precise."
https://www.youtube.com/watch?v=BGDfJMtiK_g?start=252&feature=oembed
And then it happens. Host Tom Bergeron looks at Simone and says, "I was waiting for you to smile at some of the compliments — you didn't." And then it really happens. Simone has the best reply of all. She smiles and says,
"Smiling doesn't win you gold metals."
Everyone's just laughing awkwardly, while Simone KNOWS she won the game. And don't mind us, we're just like:
Not only did Simone say what EVERY woman has wanted to say at some point or another, but she did it on television. AND she has the receipts (aka the gold medals) to back her up. As if we couldn't love her more, she may officially be our new favorite #girlboss.
The olympic medalist knows the way to our hearts, and no, it's not through a smile!