It happened to me: I got to talk to Cat Marnell about her new memoir, "How to Murder Your Life"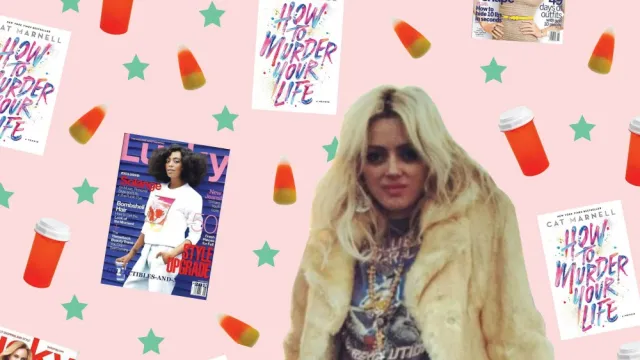 How to Murder Your Life is not actually a how-to. Rather, it's a how not-to.
In Cat Marnell's debut memoir, she writes about her addiction, where it came from, and what happened when she hid it from everyone in her life for years. Marnell, who I can best describe as a human genius Bratz doll, digitally carved her initials into the internet when she started blogging about beauty and drugs for xoJane in 2011, and then later, Vice. Her often times polarizing articles went viral, sending commenters into an infinite tailspin. But before that, she was a beauty editor at the now-defunct Lucky magazine — which is where her problems started.
Except not really. Marnell first started using Ritalin in high school when she asked her dad (a psychiatrist) for a prescription, and he had it delivered it to her "like pizza!" to curb her ADHD. To supplement her stockpile in the fridge, she also "doctor shopped" and had multiple prescriptions for the enhancement drug at once. As Ritalin is wont to do, it made her focus. Like, really really focus. While effortlessly racking up As in all classes, teenage Marnell discovered hard drugs, sex, and that you needed (and still do need) parental consent to get an abortion in Massachusetts. She was expelled from high school and kicked out of college before even starting. Was this foreshadowing Marnell's downfall at Condé Nast and xoJane? Probably.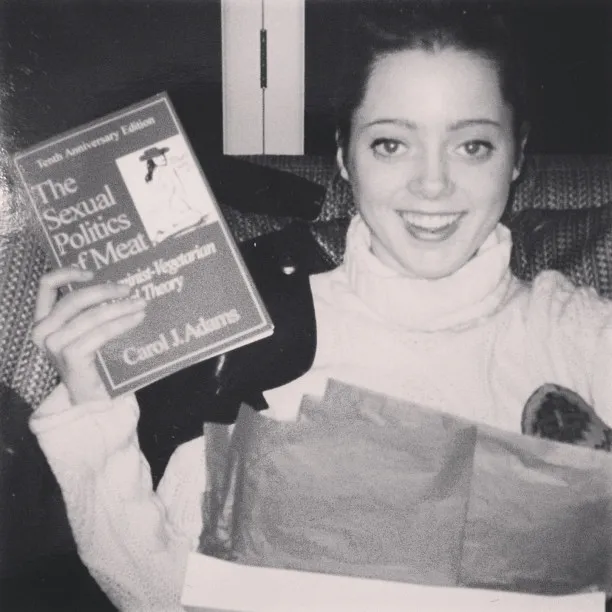 After high school, Marnell moved to NYC, interned at magazines like NYLON and Teen Vogue, and was eventually hired as Lucky's beauty assistant, where not a single person knew she was on pills, pulling all-nighters for weeks at a time, and making one self-destructive decision after the next. It becomes exhausting, following Marnell when she describes accidentally lighting her hair on fire at a work event, or hallucinating that mice have followed her from apartment to apartment, or sticking around in a relationship with an abusive friend who constantly robs her. But I root for her. Every single page. I get this girl and her determination to kill it in the magazine industry while also succumbing to addiction because she has no choice.
What makes How to Murder Your Life so powerful is that it doesn't tip-toe around Marnell's drug use and its consequences. In our culture, we often see addiction swept under the rug, its ugliness a footnote rather than chapter title. And unlike How to Murder Your Life, most addiction narratives have closure; the narrator finally reaches sobriety, she is at peace with her inner monsters. But Marnell still harbors those monsters to this day, which she readily admits. The thing about Marnell, is that she doesn't hide a single thing anymore, and she says it's healthier this way for her.
The honesty feels like your first swallow of cold lemonade at the county fair. Its jarring sourness refreshing, comforting even. Here is a human woman who decided to use the climate of the internet to share her stories of addiction and let others know they aren't alone. To show that you can be an addict and still need to the find a good self-tanner. To humanize what our culture has deemed diabolical.
Her authenticity is what probably got her a half-million dollar book deal, and why How to Murder Your Life even exists. Wanting to get to know Marnell and her story, I DMed her one day, asking if she could hop on the phone sometime. A couple weeks later, she replied, "Hi!!! Wanna do this?" and gave me her number.
HelloGiggles: What did you do last night?
Cat Marnell: Last night was when I found out I had made the New York Times bestseller list. I went out to celebrate, I went out with my friend Sebastian, who is a filmmaker and he talked a lot about the movie or TV show for How to Murder Your Life and doing something special. We went to the Bowery Hotel where we dropped off books for this famous actress he knows.
HG: Ooh, mysterious.
CM: Yeah, just like, a young one. You know.
HG: Sure!
CM: And then we went to another bar. And then I went to CVS and bought all this candy corn, and I went home and ate candy corn.
HG: They're still selling candy corn right now?
CM: Dude. My dad told me that they can't manufacture it fast enough. I'm addicted to it. I'd like to be a spokesperson for candy corn.
HG: You wrote about your drug addiction on the internet in essays like "On the Death of Whitney Houston: Why I won't ever shut up about my drug use," and a lot of those articles went viral. A LOT of people clicked on your stories — what do you think made them so shareable, useful, even?
CM: I think when something like that happens, I think that people really just can't understand. Like, how could that happen to someone who has everything. People want answers about addiction. They want to understand it as a disease. I think that was the first time I really wrote about addiction — and there wasn't a beauty product in the story, and I wasn't joking around. It's funny to think that there was ever a time when I didn't write about my addiction all the time. That was the first time I really did and that was when I really found the thing that I had to say. When you have an addiction, it's so crazy because you don't tell anyone since you have to keep it a secret, especially if you have a job and you have a family. You keep it a secret as I did throughout my 20s. It's also the most needy, overbearing thing in your life. It's like having a screaming baby that you have to take care of all the time, and you have to like, hide the baby. It was such a relief for me to be honest and it was the best thing I ever did. It's made me healthier because I don't hide my secrets anymore.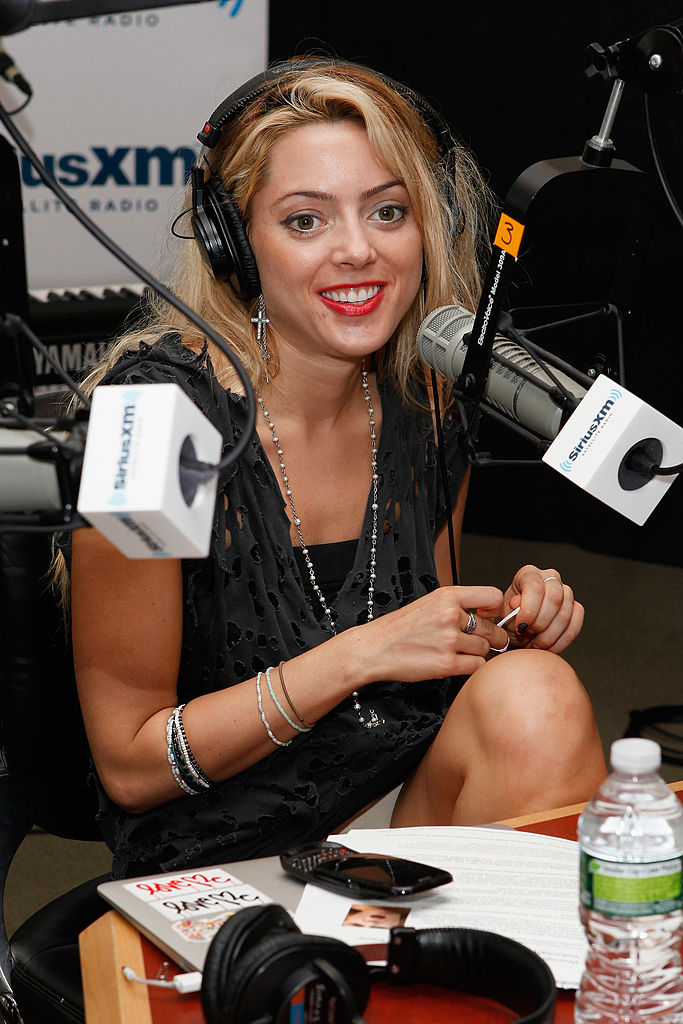 HG: So, have you murdered your life? Can you murder your life and be as successful as you are?
CM: Here's the thing, the whole thing with murdering your life, it's like, also [you have] "You're killing it!" So you could be GOOD killing it, you could be murdering the game, like, playing it. But you could also be completely self-destructive at the same time. You could be winning! But also losing the entire time. 
HG: Okay. What beauty product do you need on your face every day?
CM: The number one beauty product that I must have is black eyeshadow because you can do anything with it. You can just smear it on, and you can wet it, and use it as a liner. And I always self-tan my face. That's my favorite product ever, a Dr. Dennis Gross peel, the alpha beta peel that has self tanner in it. It's fabulous because it exfoliates and self-tans at the same time and it's so easy to use. It makes you glow-y and a little tan, and it's the best. Do you think I should do a beauty column?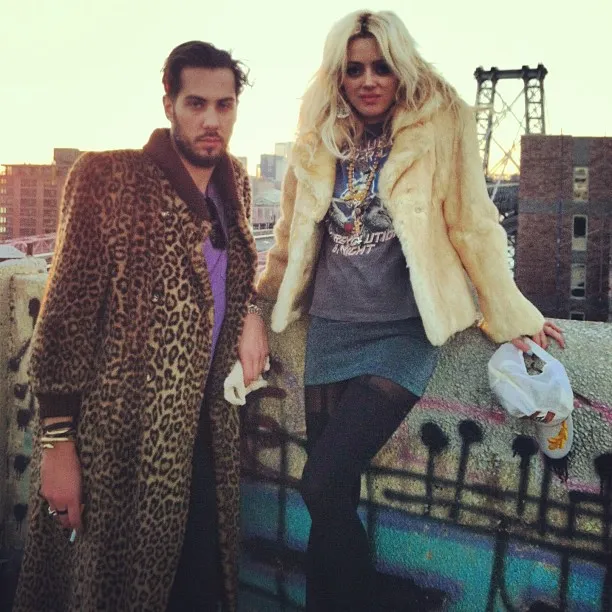 HG: You totally should! Speaking of writing, what's the best piece of writing advice you've ever received?
CM: Write like you talk. I personally like that, and that's why I think everyone has a book in them, because everyone has had things happen to them. Don't be fancy if that's not who you are. Don't worry about that. I just put in my inner monologue in and then I'd just sort of keep it and it kind of worked.
HG: It really worked!
CM: Thank you. I tried, because you know, addiction isn't a new story, addiction memoirs are not a new genre, and a lot of things that happened to me aren't new, but I wanted a lot of style and wanted it to be unique.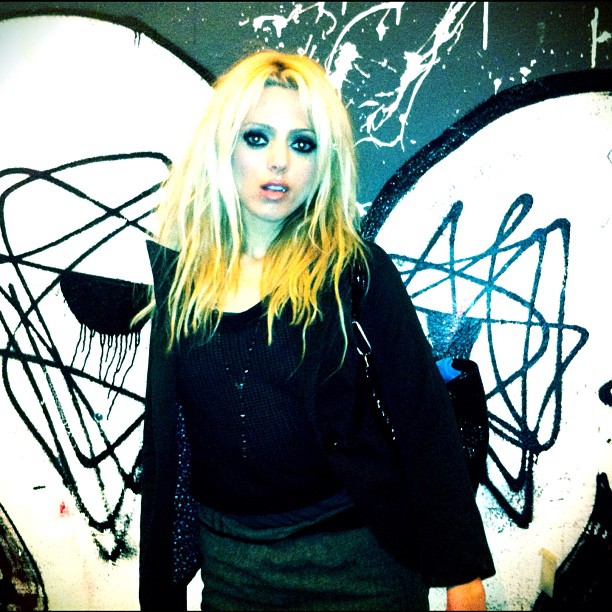 HG: I think you succeeded!
CM: Thank you!
HG: So, what was the most useful thing you learned at Lucky?
CM: So much. And Lucky was a really unique place. Glamour was very straight forward. Teen Vogue was very straight forward, in a fashion way. And Lucky was such a cool place because all the women there were fucking weird. They were weird. Like Kim France, our Editor-in-Chief. And Jean Godfrey-June, the beauty director (I was her assistant); she was just like, this hippie. But that's why they liked me, that's why I fit in there. So, I felt good.  Because what's weird about you is good. If you're in a place in your life or job, or anywhere, and you're suppressing your weirdness and you're pretending you're something you're not, you're never going to flourish there. I never would have done well at these other fashion magazines. When you find your people, you thrive. Because all these people [at Lucky] encouraged me to get weird.
I definitely would encourage people, I know it sounds hard, but if you're not happy in a job, then you can make some drastic changes! This is what I learned from being a drug addict who lost jobs. Sometimes that was the best thing that happened to me, because when you get too comfortable…I didn't have a choice, but, I guess what I'm trying to say is that you should take some risk. It was only when I lost this career that I could really start smearing lipstick all over my face and being myself. But I was being myself, and people liked that. It worked. So, get weird. Get creative. These times are so crazy right now; I hope people can get super creative. I love that. I love weird girls. I'm definitely a weird girl.
***
Two days later, I knew I had forgotten a question.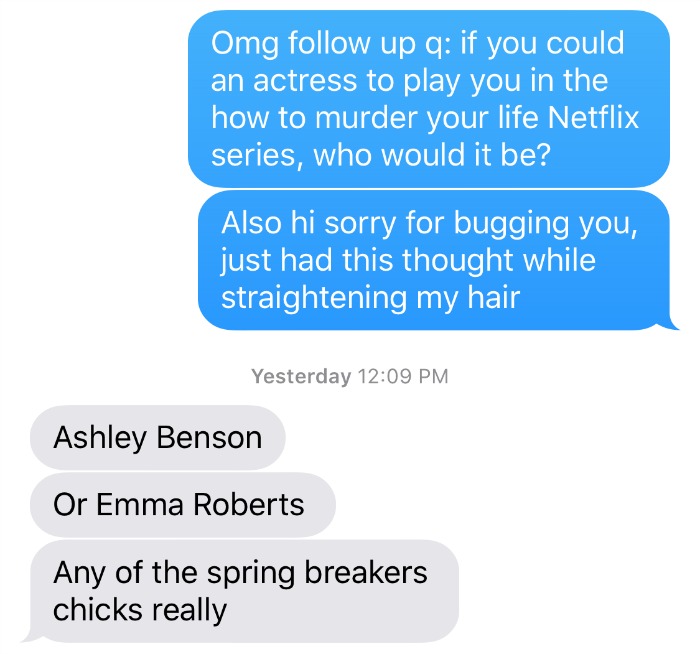 You can buy How to Murder Your Life on mostly everywhere (and you should).