Hanson just played an acoustic version of "MMMBop" that will make your '90s heart ache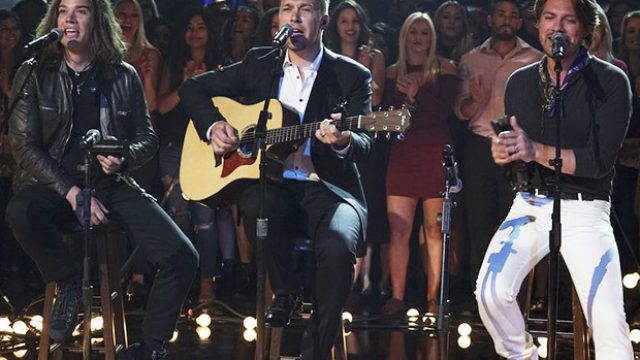 Picture it: The year is 1997 and you're blaring Hanson's mega-hit "MMMBop," dancing around your bedroom, clutching the bright orange CD case that housed your Middle of Nowhere CD when it wasn't in your CD-capable boombox (which was pretty much never).
If you were a young girl in the '90s, this probably sounds like every Saturday you spent during "MMMBop's" reign of the charts. Well, get ready Hanson fans because of all those latent fangirl feelings are about to come rushing back to the surface. Hanson appeared on ABC's Greatest Hits this week to perform a stripped down, acoustic version of the song that shot them to the top of the charts and they CRUSHED it.
Watch for yourself if you don't believe us. It's okay, we'll wait.
See? Perfection. The brothers haven't stopped making music. They have six (!!!) studio albums to their credit (seven, if you count 1997's holiday album, Snowed In), the last of which, Anthem, was released in 2013. They still tour and, in their free time, they raise their families (yes, all three Hanson brothers are married with kids — Taylor has five, while Isaac and Zac have three each), and work on their beer, the hilariously named MMMHops.
Listen to this acoustic "MMMBop" clip over and over and, if you like it, maybe check out some of Hanson's new stuff — but full disclosure: I'm pretty biased.