"Hannah Montana" is coming back and is filling that nostalgic void in our hearts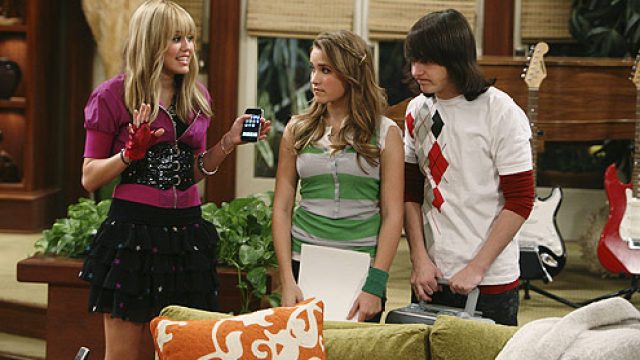 Sweet niblets, Hannah Montana is coming back to the Disney Channel in a very big way. Unfortunately, for those hoping for a reboot a la Girl Meets World or the upcoming That's So Raven spin off, the Disney Channel won't be airing any new episodes.
Instead, the Disney Channel will be re-airing the entire series beginning on December 3rd through December 29th. That's right, the Disney Channel is giving us a gift to get us into the holiday spirit, allowing us to relive our favorite memories in Malibu with the Stewarts and the gang.
Disney Channel Public Relations tweeted out the big news:
Nothing else has been confirmed surrounding the re-airing of the series but we hope the Hannah Montana cast reunites for at least ONE promo on behalf of the marathon, like the High School Musical cast did for the anniversary special. If there's one thing us nostalgic people love more than reboots, it's reunions, right?
Mitchel Musso, who played one of Miley's best friends, Oliver Oken, retweeted the announcement with an excited callback to the show: false
In July, Jason Earles, who played Miley's brother, Jackson, expressed interest in doing a Hannah Montana reboot. He told Brown and Scoop radio show, "If Disney was like, 'Hey, let's do a brand new show, let's do four more years of this' or 'Hey, we're going to do a special six-episode Hannah Montana reunion,' I would do any of that stuff because that place is like family to me."
Umm, we'd totally watch that! We'll have to keep our fingers crossed that this marathon leads to new episodes.
While 2016 has been an overall nightmare, Disney Channel has been the gift that's kept on giving. Beginning with the June marathon of our 100 favorite Disney Channel Original Movies, then the That's So Raven news, and now the Hannah Montana marathon, the channel is really killing it with the nostalgia.