"The Handmaid's Tale" Season 2 will premiere in just a matter of months — and blessed be the Hulu
We finally know when we'll be checking back in with Offred and the rest of the handmaids as Hulu has just announced the Season 2 premiere date for The Handmaid's Tale, as well as its other midseason programming.
After an explosive first season — which picked up eight Emmys, including Outstanding Drama Series, and saw Elisabeth Moss, Ann Dowd, and Alexis Bledel awarded with acting trophies — the second season of The Handmaid's Tale will delve even further into the dystopian Gilead as a pregnant Offred (Moss) tries to free herself and her forthcoming child from the totalitarian state. So, when will we see the hit show return?
The highly anticipated season will debut sometime in April 2018.
The 13-episode season will also see the return of Alexis Bledel's Emily/Ofsteven (formerly Ofglen) as the Gilmore Girls star was promoted to series regular for the sophomore go. In August, Moss spoke with Entertainment Weekly about the second season, which will move past Margaret Atwood's iconic novel — and apparently, it's even more insane than Season 1.
"It's insane! I can say this: There is literally no way that anyone can guess what happens," Moss said. "You can try, but you won't do it. It's incredible. "We're really looking to blow people away, and we have every intention to break [the story] open and go even further in all directions. We have no intention of doing anything else than being even more balls to the wall than we were in Season 1."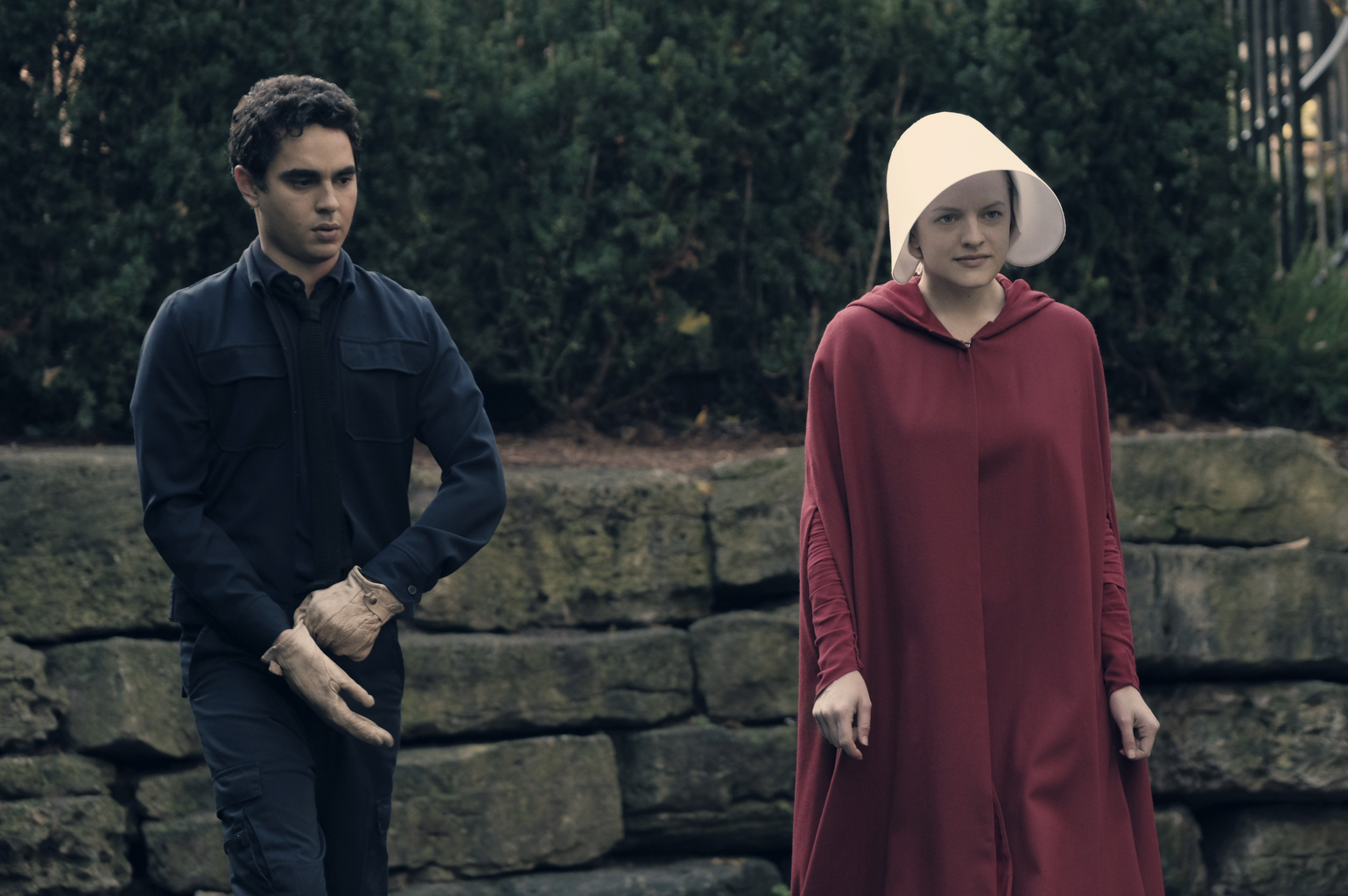 Also returning to Hulu is The Path, the unsettling Hugh Dancy, Aaron Paul, and Michelle Monaghan-led series about a cult in upstate New York. The 13-episode third season will begin airing on January 17th.
As part of its midseason lineup, Hulu will also be adding two new series — including The Looming Tower, a Jeff Daniels-led limited series based on the Pulitzer Prize-winning book of the same name, which centers on the rise of Al Qaeda and the events leading up to the 9/11 attacks. The Looming Tower will premiere on January 28th. This spring will also see the premiere of Hard Sun, a new series in which two detectives try to protect their families from an upcoming catastrophic natural disaster. The six-episode season will kick off on March 7th.
Official countdown to Hulu's midseason premieres begins now.