Is The Fifth Season of 'Handmaid's Tale' Imitating Real Life?
The show has been sparking serious comparisons to current events.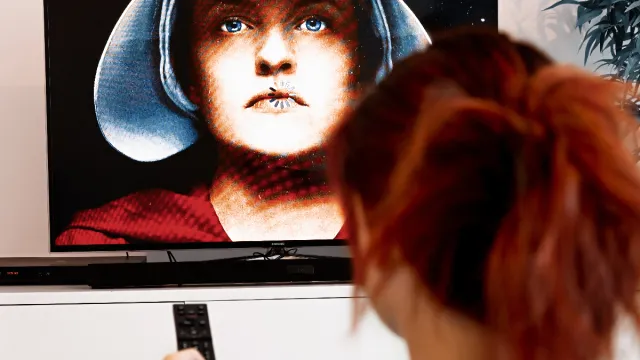 They say art imitates life but in some cases, it's the opposite. The recent controversial and historical decision by the United States Supreme Court to overturn Roe V. Wade sparked comparisons of the current state of our country to that of the fictional Republic of Gilead in the hit Hulu show, The Handmaid's Tale.
The show, which returns to the streaming network for its fifth season on September 14, 2022, portrays a horrifying "new America," in which some women are essentially forced into a life of servitude. The show's creators previously announced that its sixth season, will be its last.
RELATED: 20 Best Date Night Movies to Watch With Your Partner
When the federal government took the right to choose out of women's hands (leaving it up to the states to decide, many of which made it illegal), thousands of people took to social media to voice their opinions. Many lamented that what had happened to the women in The Handmaid's Tale was shockingly becoming reality.
Some even changed their profile pics to that of actress Elisabeth Moss, draped in her red cloak and face-shielding bonnet, signifying her Handmaid status. Women also showed up to protests around the world donning the show-inspired garb. 
For the first time in history, the sensitive and devisive issue of abortion moved away from politics and feminism, and smack dab in the middle of pop culture.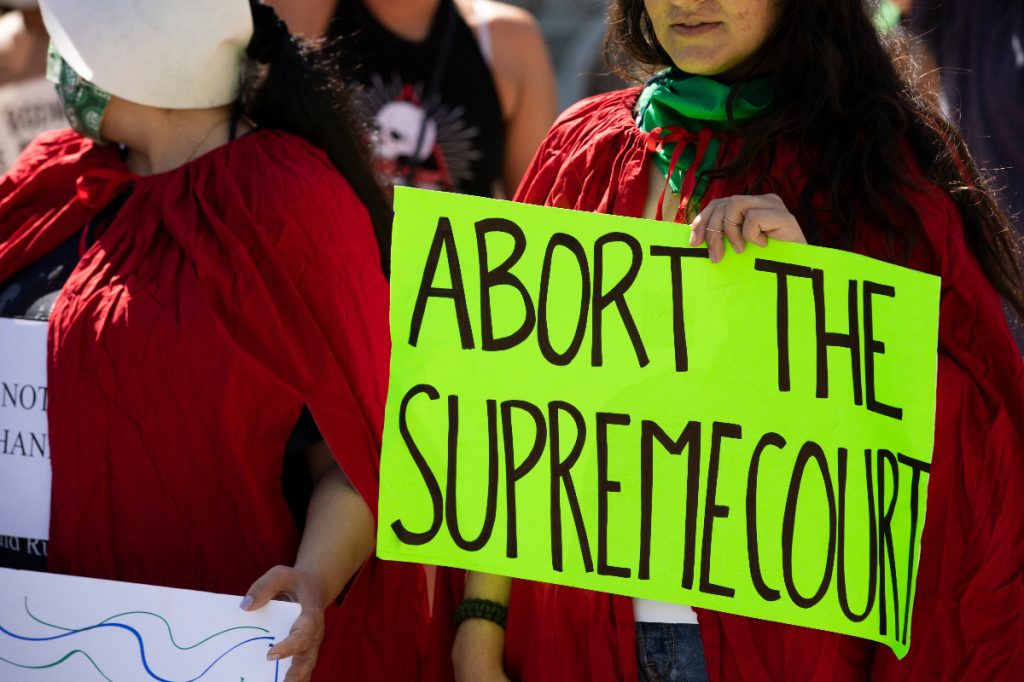 This comparison was further fueled by people directly related to the show. Author Margaret Atwood, who penned the book that inspired the TV series, posted a not-so-cryptic photo of herself on Instagram shortly after the June 24, 2022 decision. In the photo, Atwood holds a mug emblazoned with the words "I told you so." 
While she wrote of a dystopian future nearly 30 years ago, even Atwood had hoped her work would stay in the realm of fiction. 
She went on to say on Twitter: "When Handmaid's Tale [the book] came out in 1985, there was disbelief. I thought a religious-right takeover was possible in the US, and was Crazy Margaret. Premature, but unfortunately too close. That doesn't make me happy."
While 17 states have now banned or restricted abortions (at the time of this writing), and the battle marches on in courts, tonight marks the beginning of the end of the road for Gilead and its residents.
We're eager to see how the heart-wrenching journey will end for the show's heroine June and her children. 
Jené Luciani Sena is an accredited journalist and internationally-renowned bestselling author, regularly seen on national TV outlets such as Access Daily, Today and Dr Oz. Touted as one of Woman's World Magazine's "Ultimate Experts," she's a TEDTalk speaker and a busy Mom of 4.
Read more