This hilarious Han Solo Tumblr is making it a little easier to wait for more "Star Wars"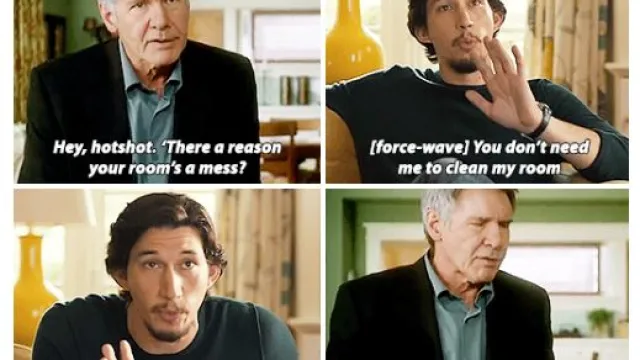 It would probably be an understatement to call the family dynamics of the characters of "Star Wars" dysfunctional.
As "Star Wars" enthusiasts know, Han Solo and Leia Organa are the parents of Kylo Ren, who was brought to the dark side by his grandfather, Darth Vader. The trio had a reunion of sorts in the most recent film, Star Wars: The Force Awakens, but unfortunately not much was resolved. (Don't worry, I won't give away any more spoilers for those of you who haven't seen it yet.)
Now this unconventional family has come to life as a contemporary American clan through a new Tumblr, "The Modern Adventures of Han and Ben". The project, which was developed by Tumblr user mamalaz, splices together imagery from the films of Harrison Ford, Adam Driver and Carrie Fisher to depict a truly genius and hilarious tale of "Star Wars" re-imagined in suburbia.
The posts also feature Mark Hamill, who played Luke Skywalker, the uncle of Kylo who trained him as a Jedi before he turned to the dark side.
As the Tumblr proves, it's not easy being the parent of a malevolent son.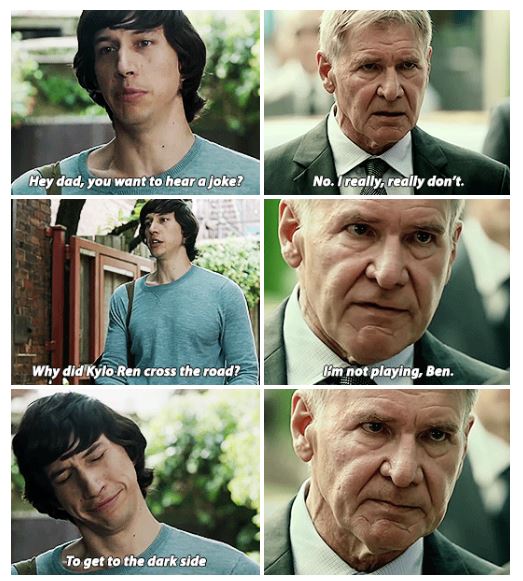 You have to deal with quite a bit of angst.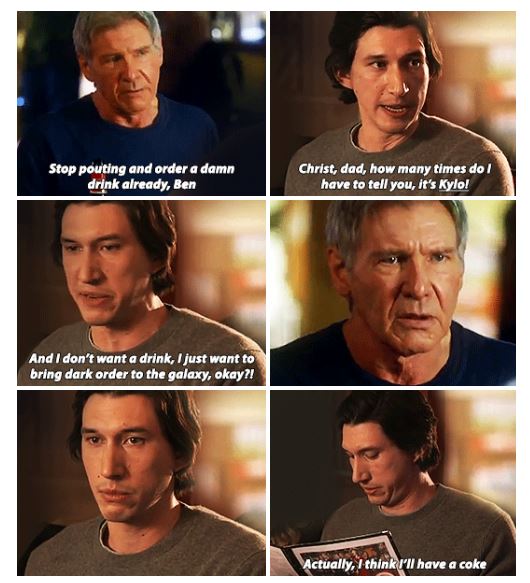 And rest assured, his mother will not put up with it.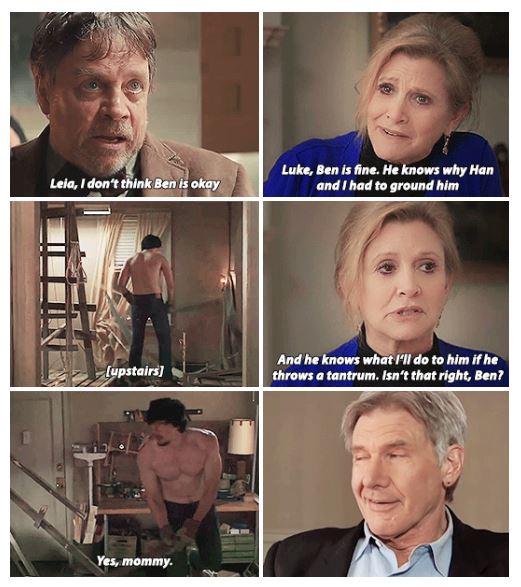 And sometimes you just have to give in and give him the money.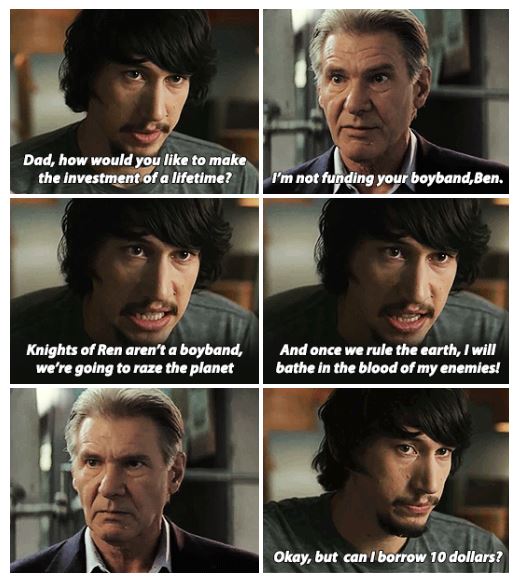 So next time you find yourself caught up in heated family drama, hopefully this puts it into perspective.